Citrus and Sun is officially one year old!!! I'm excited to share how Citrus and Sun began, the unexpected parts of this blogging journey, and my favorite posts that were so special for me to write this past year!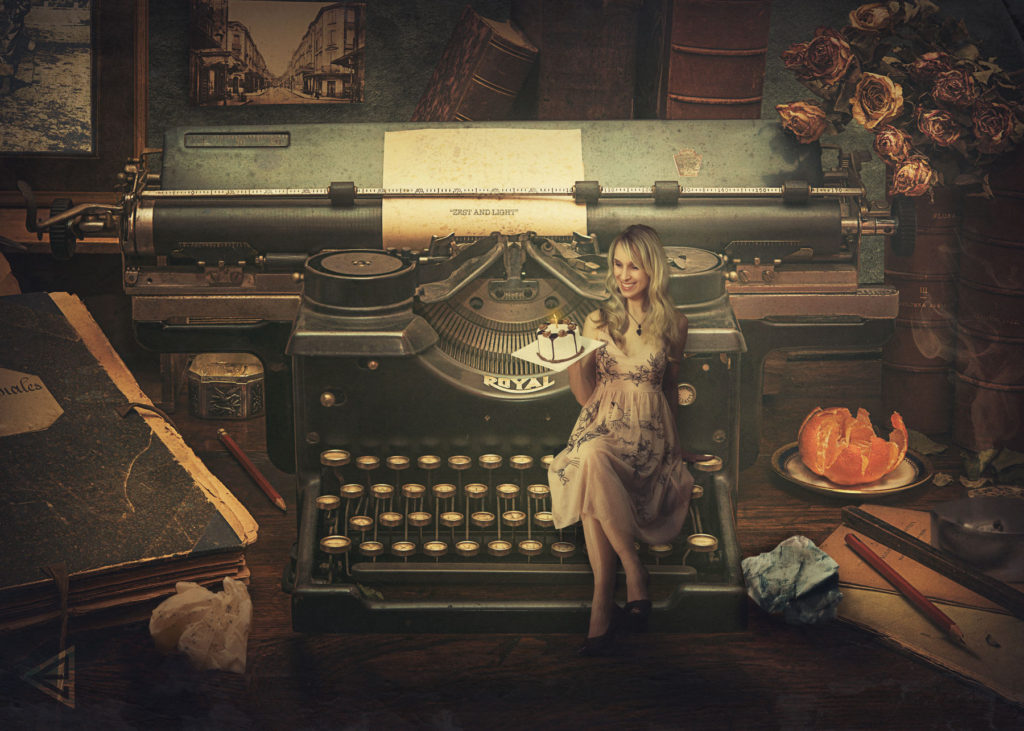 Photo by Studio Eiler @studioeiler
The Beginning
Citrus and Sun actually began back in 2013. Kind of. My first post Love and Letters was mostly written back when I first started blogging almost 5 years ago.  I was standing in my tiny kitchen of my apartment on a bright sunny day and peeling an orange, and just like that the name Citrus and Sun popped into my head.  At that time there was no significant meaning behind the name; I just thought it sounded bright and cheery. So, I set up a free website, wrote a few posts, but never shared them with anyone. Time went by and the inspiration just wasn't there to keep up my private blogging space.
Flash forward to February 2017.  I woke up one morning and had this sudden urge to start something.  I still can't identify WHERE it came from, but it was such an overwhelming feeling that I couldn't ignore it, and immediately began brainstorming. In the beginning I had no idea what I wanted to do; I just knew that I wanted it to be something creative. My mind naturally went to writing or music, and I finally decided on writing, remembering that old blog that I started after peeling that orange on that beautiful spring day. Within a few days, my husband Chuck had helped me build my website and taught me the basics of WordPress. Just like that, Citrus and Sun was reborn, and I was committed this time to taking the steps to share my work.
The Unexpected
While I was so excited to take the leap into the blogging world, my number one goal with starting this blog was to grow as a writer.  I had deserted my hobby of writing for a couple of years, and I strongly wanted to get back into it and find my voice again.  Along with finding my voice, Citrus and Sun also continues to bring some other unexpected elements to my life!
1. Inspirational Friendships
I was hopeful that people would want to read my blog, but I didn't expect to actually make strong connections with so many of my readers. Starting this blog has helped me connect with people who continue to inspire me through their writing and pictures. I have "met" a community of people who lift each other up, and offer support and encouragement. It has truly been amazing to get to know people all over the world and learn about their lives through conversation and their creative spaces!
2. Creativity & Collaboration
Collaborating with my husband Chuck has been one of my favorite unexpected surprises with starting this blog.  His talent with photography and Photoshop bring a whole other dimension to my posts. I love coming up with photo ideas together, and picking out props, outfits, and settings that best represent what I am trying to say with my words.  I don't know if I will ever get used to posing for the camera under those hot lights (Models, PRAISE to you. I don't know HOW you do it.) If you follow me on Instagram, please know that I am feeling ALL KINDS of awkward in my "behind the scenes" photos of our shoots. Thankfully the end product is always totally worth it!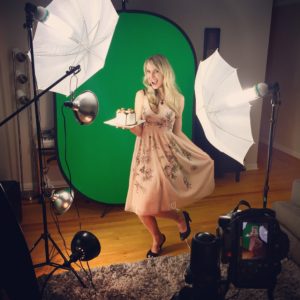 3. Hitting "Publish"
Back in 2013 when I first started "typing" my thoughts instead of putting them in the safety of my journal, I never imagined that I would be so willing to share them with the world. I don't regret not sharing my writing before now; I think for whatever reason it was just not the right time in my life. Yes, I still have that piece of me that is a little nervous and anxious about having a part of myself "out there." But I have found that hitting "publish" has also made me more resilient and okay with being open and vulnerable, both of which have helped me grow as a writer and a person.  Now finishing a post and hitting "publish" is thrilling and exciting, and something I celebrate with each finished piece.
The Meaning
"Find zest and light in all of the small moments of your life."
While the name originally began from peeling an orange on a beautiful sunny day, the meaning behind Citrus and Sun has evolved into so much more. When I started the blog last year, I noticed how I was mainly looking towards future moments of my life: weddings, weekends, birthdays, summer vacations, and holidays. I was counting down the days to these "bigger moments" so often that I was missing the details of the small moments in between.
Part of the fun of reflecting and learning how to navigate this life is to zoom in on those small, random moments and thoughts throughout your day, and find meaning in their presence.  We learn so much from the big memorable milestones in our lives, but the days in between shape how we think, how we feel, and who we are as individuals.
Citrus and Sun represents the vision of finding zest in these every day experiences of our lives, and shining a helpful ray of light on them so that they are noticed.  Whether joyful or trying, these day-to-day  moments make up the majority of our lives. When I say shine a light on these moments and find some "zest" in them,  I am referring to sprinkling them with energy, interest, and liveliness!
My 3 Favorite Posts
Finding my voice and being vulnerable have been two of my biggest growths as a writer this past year, and these three posts truly mean the world to me.  They are very different from one another, but all have taught me something about myself, and have helped me look at my world a little differently.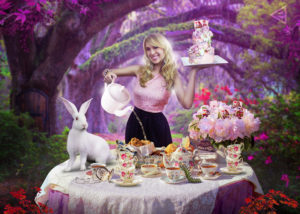 My Unbirthday Wish To You was one of the first few posts that I wrote. I was approaching my birthday and, as it does every year, my mind was racing with thoughts of being another year older.  Writing this post helped me think of my birthday in a completely new light, and made me appreciate the days in between.  Also, I am completely obsessed with Alice In Wonderland, so this post was an absolute blast to write!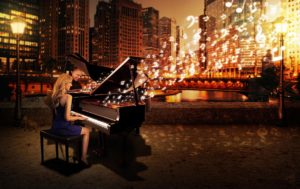 The Piano Man is a tribute to my dad and how he has positively impacted my life with his love for family, making memories, and most of all music.  This was a very emotional post to write; I remember sitting in Starbucks balling my eyes out as I was writing the last paragraph. Sharing this post with my dad and with all of you was so special to me, and I am grateful that him and I will always have these words and this beautiful image to remind us of our bond.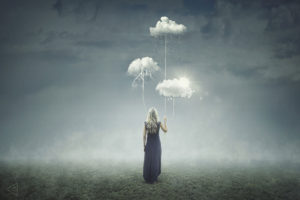 Stormy With a Chance of Sunshine has been one of my more therapeutic pieces to write. I remember feeling a sense of clarity and calmness towards some tough thoughts that I was experiencing in my life at the time. Writing this post also lead to some powerful conversations, and reading comments and messages in response to this topic made me feel less alone in what I was personally experiencing in my own life.
Thank You!
Citrus and Sun is growing into more of a community every day, and I can't thank you all enough for being a part of this space. Whether you have subscribed to the blog, are following along on Instagram, or are a part of the Facebook page, I appreciate all of your thoughtful comments and encouraging words. Your engagement and involvement in this space are what have brought this blog to life, and I can't thank you enough for your stories, connections, and personal thoughts on my posts!
I am excited to find more zest and light in this life with you, and I am looking forward to year two of Citrus & Sun!
Wishing you zest and light,
Stephanie =)