My life is composed of thousands of musical notes.  Each of these notes has been carefully placed in a particular rhythm and tune to make up the moments of my life.  There are musical notes that I have created on my own, and then there are certain musical notes that have been placed in my life's song by certain influential people in my life. One of the most important people who has placed some this music in my life's song is my dad.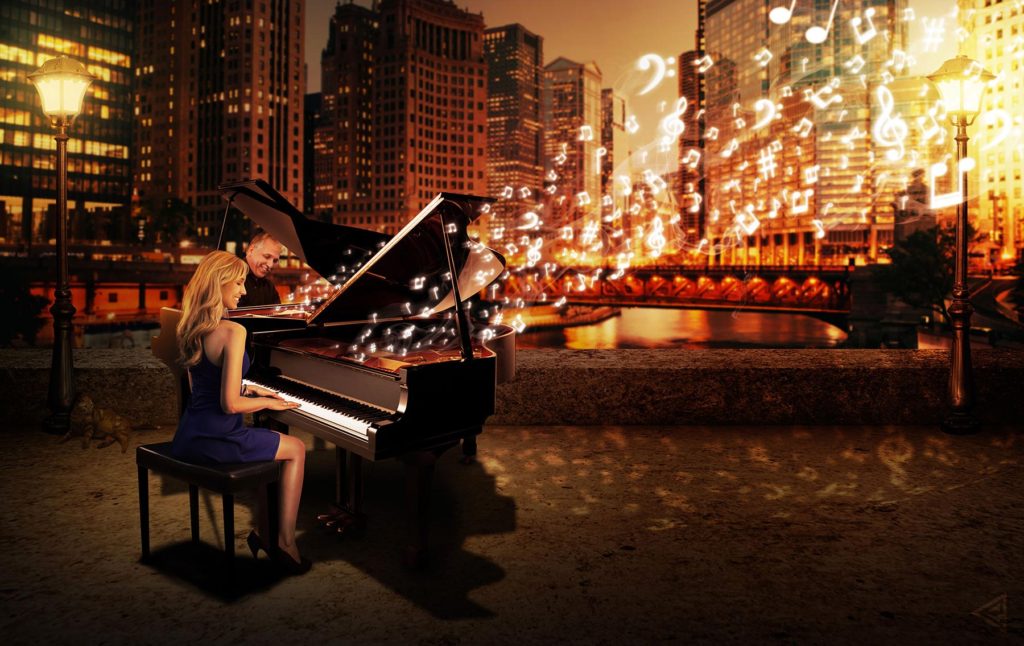 While I do believe that we grow into ourselves with the decisions we make and through our experiences, we had to start somewhere, right? I'm not really sure if my dad realizes some of the things that he has taught me through the years, and how they have influenced who I am today. I'm not sure I even realized this impact until I really stopped and thought about these parts of me that are very in tune with how my dad also lives his life.  As I thought carefully about my core self, three areas of my life stood out that create a chord that I am sure was placed in my life by my dad.
Three Musical Notes From My Dad

1. Capture The Moments

My parents recently moved out of my childhood house and into a beautiful home that I believe they have been dreaming about for years.  I knew that this day would come eventually, but I wasn't sure how I would feel about never stepping foot into this house again.  Like any space that has been lived in for 30+ years, this house holds thousands of memories within its walls. The act of taking down a space that I have made home is overwhelming for me, whether it's a home, an apartment, or even a classroom. Even though I wasn't physically living in this house any longer, I knew this move would be no exception.
My dad's eagerness to capture memories on film is what has helped these places and moments live on inside my mind and my heart. When I was growing up, my dad always had the video camera out, and let me tell you … I couldn't stand that thing!  I did not like to be on camera, and I did not like to have my picture taken; the whole thing just completely embarrassed me to the point at which I would cover my face with my hands and stay quiet, or force a smile. My dad would always say, "You're going to thank me for taking these one day!" He was absolutely right.
Even throughout the years of hiding my face from his camera, I always carried my own.  I took pictures of everyone and everything growing up.  The day that I was able to retire my disposable camera from the local drug store and own a camera that also took video was a GREAT day!  I still love capturing memories, no matter how small they might be, and these pictures and videos serve as reminders of a life lived! We are always told to live in the present moment, but my dad has taught me that these captured memories of the past remind us of how we became who we are, and also help us to remember the people who were there along the way. I love seeing my parents, my grandparents, old friends, and all of those spaces where my memories were created.
I am so grateful for the videos and pictures that my dad has taken throughout the years (I imagine him reading this right now saying "What did I tell ya?"), and I am so happy that he has passed down this love and passion for capturing memories so that my own can be experienced over and over again forever.
2. Celebrate Good Times (C'mon!)

If you know my dad, you will agree with me when I say that he is an extremely hard working man.  I could probably write an entire post about how hard my dad works on a daily basis. Simply watching my dad throughout the years has taught me so much about picking a career that you are passionate about and giving it your whole heart every day.  My dad works hard because this path motivates him, drives him and excites him, but he also works hard for the people he loves, his family.
My dad has taught me that in this life we have our family and our very close friends, and that is one reality that can never be taken away, despite what is going on in our lives. There is a certain loyalty and trust that should always present, and my dad has shown me that these relationships should be valued, taken care of through good times and bad, and most of all celebrated.  My dad puts just as much passion into celebrating and entertaining as he does into his work, because isn't that really what life is all about?  Bringing the people you love together, living in that moment, and making unforgettable memories!
We can all acknowledge that this life gets very busy; our family and friends are all living their own lives and taking care of their own responsibilities.  My dad has taught me that when there is an opportunity to get everyone together, take it and make it a momentous occasion! Create an experience that will be remembered in both small details and moving moments. Yes, my dad works hard, but he also celebrates life and creates lasting memories for the people he loves.
3. Allow The Music To Speak

Music has always been a constant in my life.  My dad still has keyboards upon keyboards set up in our basement, and I remember growing up to the vibrations of sound echoing through the walls of our house. I wish that I could remember the first moment that my hands decided to brush the keys of the piano. What was the first note that I played?  Though I can't recall this moment, what I do know is that with that very first key that I pushed down, a weight was taken off of my shoulders as I allowed the sound to fill my soul.
My dad has played the piano at weddings and at funerals.  He has played during holiday parties, for crowds at dinner, and for our family in the comfort of our home.  He has played under neon lights, and in dark windowless basements. He has played for one person, and he has played for a crowded room.  I understand why music is such a big part of my dad's life and how he becomes lost in its art and its language.  I understand why he creates it, and why he fills the silence of even the darkest times with melodies and chords.
I saved this "note" for last because my undeniable passion for music is my favorite part of my dad that I was so lucky enough to receive.  Music has made good times great, and it has made dark times bright. Perfect chords and rhythms have helped me disappear when I needed to lose myself, and have brought me back to reality when I was ready to be found. Music has kept me company during some of my loneliest of times, and creating music has lead me to some of my best friends in life. Music is the language of my soul, and I am so grateful that my dad has given me this appreciation and excitement for its evolving art.

My dad is my musical background, encouraging me with his melodies to dance through the days of my life.  To create, to love, and to never stop singing my song.  While I know that my dad has influenced my life's song in ways that I am not even aware of at this point in my life, I am so grateful for these three musical notes that play on repeat every single day.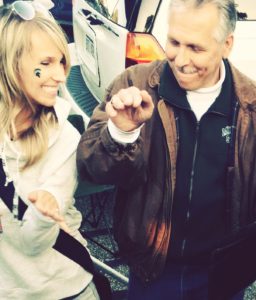 Happy Father's Day to my dad, the true Piano Man! Today and every day!
Wishing you zest & light,
Stephanie
Save
Save
Save
Save
Save
Save
Save
Save
Save
Save
Save
Save
Save
Save
Save
Save
Save
Save