We have so many types of "weather" in our lives, and while I prefer the beautiful, sunny days during which I am comfortable and content, I must learn to exist under all types of weather in order to truly learn about myself and experience each day. I wrote this post over the course of two weeks and almost didn't finish it; I have had a difficult time putting my thoughts into a piece that makes sense to me. There were points where I would stop and feel that the words I was writing did not reflect how I have been actually working through some recent difficult "storms" in my life. This photo is a snapshot of my heart and these words are a peek into my soul.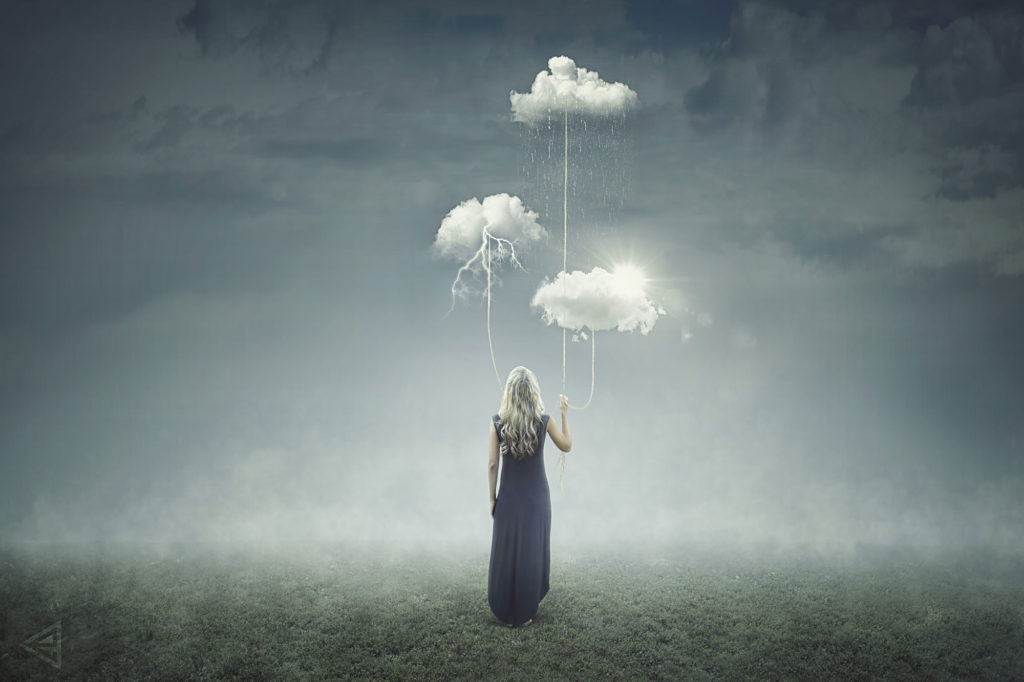 Photo by Studio Eiler @studioeiler
I am actually writing this post by hand in my journal.  Let me describe this moment to you: it is 90 degrees outside, and the sun is shining in all of the right places.  It makes my skin feel toasty warm, but my feet are in the cool water of Lake Michigan. There is a soft breeze so I actually don't feel uncomfortably warm at all. I knew it was going to be a hot day, so on the way to the lake I bought an iced vanilla coffee that sits next to me cools me down between sips. I knew I would be sitting on concrete which would be very uncomfortable for a long period of time, so I brought a thick blanket to sit on as I write.  For this moment in time, I have created a perfect experience for myself, despite the extreme heat and humidity of the day.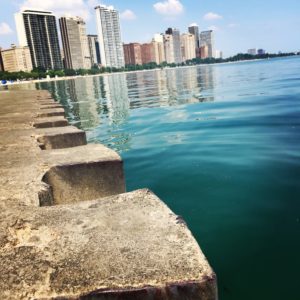 Weather is weather, life is life.
Rarely is weather so perfect that I am simply comfortable.  Even if I am, it usually only lasts a little while.  Then it either starts to rain and I need to run for cover or get out my umbrella, or the sun gets higher in the sky and I begin to sweat, or it becomes lower in the sky and I get a chill.  But we do things to make it okay.  We adjust to the weather. Yes, we LOVE our perfect sunny days and comfortable moments, but every day is not going to be the weather forecast that we desire, and that's just a reality.
I think that life is like weather to a certain extent. We go through different "weather patterns" in our lives; some are joyful and exciting, and then others are challenging and end up testing our strength and resilience. Both types can happen in the blink of an eye. One minute we are feeling comfortable and content, and then suddenly something or someone shakes that comfort up — that perfect feeling is gone just as quickly as it came, and we are again working hard to get to the next perfectly sunny moment.
We never know how long this fair or foul "weather" is going to last, but just as Mother Nature gives us storms and prevents us from doing some of favorite outdoor activities, hardships and challenges happen in our lives that can sometimes get in the way of our happiness. As much as we may prefer moments of sunshine and comfort over storms and heartache, our lives are made up of both. We would not be truly living without all of these moments, and experiencing them shapes future weather patterns in our lives depending on how we chose to live during these junctures.
"Sunshine is delicious, rain is refreshing, wind braces us up, snow is exhilarating; there is really no such thing as bad weather, only different kinds of good weather." -John Ruskin
This post isn't necessarily to encourage us all to look on the "bright side" of every situation.  While I genuinely try to do this, sometimes that just does not work in certain scenarios.  What this post is really about is being able to live our lives through the sunshine and perfect temperatures as well as the rain, the snow, the thunder and the high winds, and adjust our mindsets during these times in order to learn from them and continue to experience life throughout it all.
Whatever the Weather
As I said before, this post has been difficult to write; I have some struggles and decisions that I alone am working through that are definitely creating some dark storm clouds over my sunshine.  This post is basically me trying to work through this season of my life.  I am trying to help myself continue to live my life and enjoy the things that are bringing me sunshine, and at the same time adjust, change and learn from the parts that are causing me discomfort.  I want to appreciate the storm clouds just as much as the sun rays, and I don't want my life to become less of an experience because of this turbulence, because I am truly not sure how long it will last.
Maybe you currently feel this way or have felt this way in the past.  Either way, I hope that you stick with me as I try to reason through these thoughts and current weather patterns of my own life.
Changes in weather patterns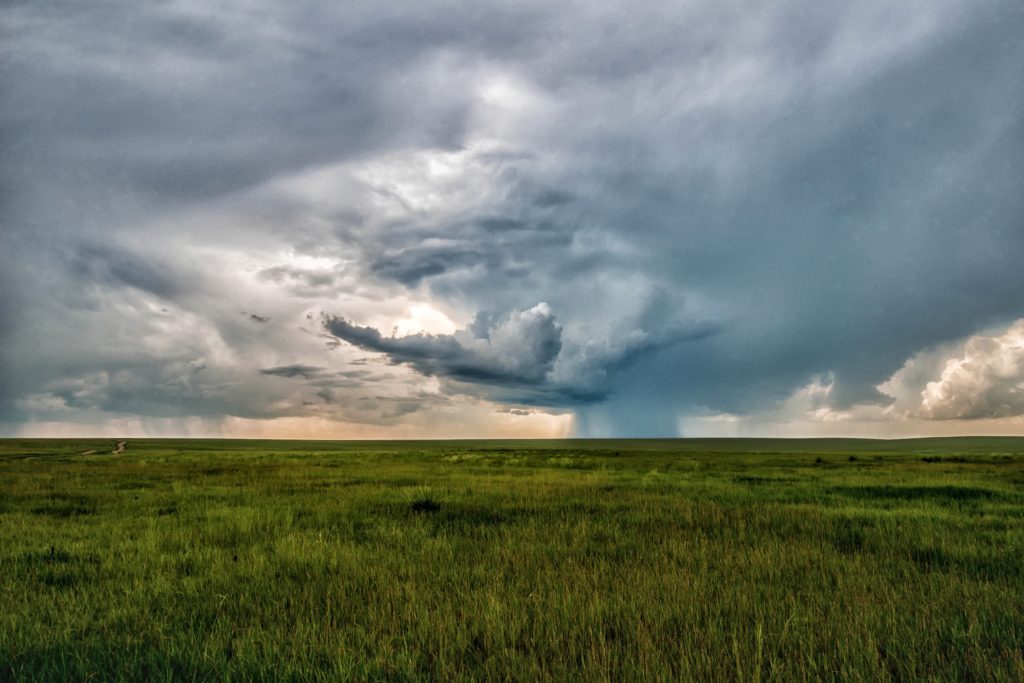 Just as the weather can shock you and change even your most set plans, so can life.  It's a reality, and it's one that we should not be angry with or resent, but rather embrace as an opportunity to view a situation from a new perspective, or make a change in our lives or for ourselves.  This unpredictability could be a sudden feeling you have about something that makes you question certain choices or decisions, a major life event/change that totally shakes things up, or anything else that causes a sudden shower of emotions to fall over you.  It could even be a change in mental state or a feeling that suddenly comes over you for seemingly no reason, and you just can't figure out why you're feeling the way you are all of a sudden.
Unpredictability is scary for me.  While I love having spontaneous fun with my husband and my friends, I also like to be in control of myself and my life, and when something suddenly changes, whether that is caused by someone or something, I can sometimes feel a loss of control and it makes me a little crazy inside.  The truth that I am trying to grasp is that I am in control of myself and how I adjust and react to what's happening around me, even though it might not feel that way all of the time.  Some things in life are more unpredictable and easier to adjust to than others, but the truth is that we are all in control of how we adjust and how we react to these situations, and when we realize that we have that control, it is easier to still live and experience our lives through all different kinds of weather.  We just have to have a plan to weather the storm. Every situation comes with choices and paths.  The times when you feel like you have absolutely no choice are most likely the times when making a certain choice actually means the most to your life's path.
"Some people feel the rain. Others just get wet."-Bob Marely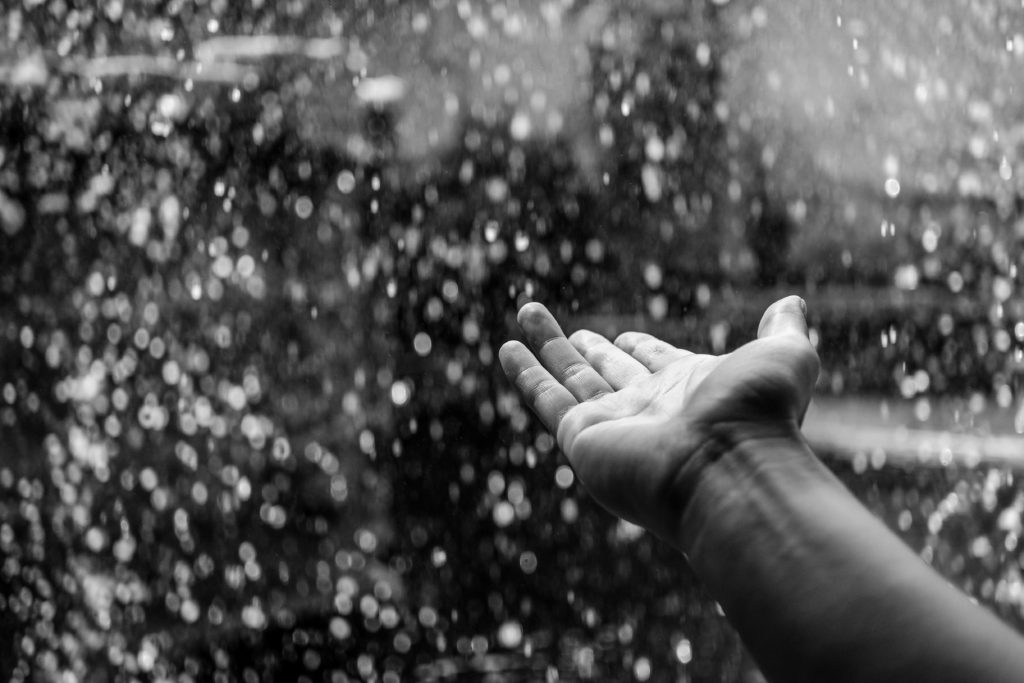 Okay so now this is where I am going to rebuttal against my above section and slightly contradict myself, but it's necessary.  If there is anything I have learned over the past few years of my life, it's that you can adjust to the weather all you want and make choices for your life, but we are human, and being human means we have emotions. These emotions are SO important to experience.  I have found that I cannot truly help myself through a situation if I do not allow myself to experience what I am feeling and let it out. Cry. Laugh. Sulk. Yell. Sing. Whatever.  Feel the weight of the rain as it drenches you, or the heat from the sun as it brings that warm happy chill over your body.  Experience every emotion and accept the way that you are feeling in that moment.
You think that you don't deserve to have a happy moment of pure joy in a time where there is a storm lurking in the background of your life?  YOU DO deserve it, so laugh and release!!  Sometimes feeling a moment of joy in a storm can even bring clarity to a situation. I have also spent so many days feeling like I need to be stronger or act differently in certain situations. Now maybe there are some opportunities to adjust and grow in that area, but that doesn't mean that I should ignore the way that something is making me feel just because I feel like I need to make this immediate adjustment or be a stronger person.
Experiencing an emotion can teach us a lot about ourselves, even we would rather be feeling any other way in that moment.   Acknowledge the feeling, experience it, and then see where that takes you. By doing this, you are truly participating in all of the "weather" of your life.
Find your "umbrellas"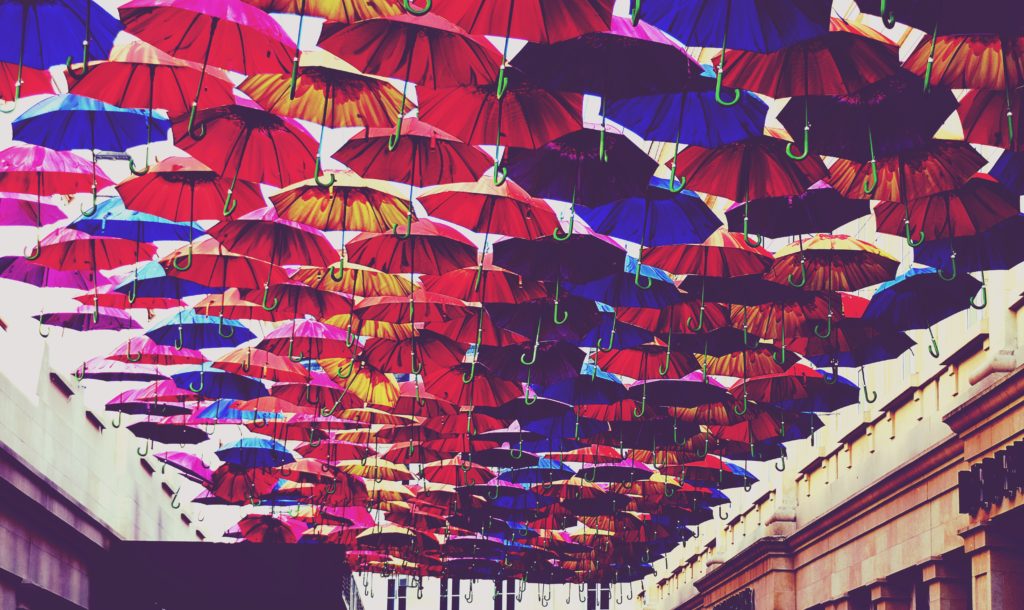 Your umbrellas are things in your life that still allow you to experience the "rain" but provide you with shelter and comfort. One of my favorite things to say when I am allowing myself to experience a dark, uncomfortable emotion and I don't want to get stuck in its rainstorm is: "I feel _____ in this moment. Now I am going to ______." The second blank can be filled with anything to distract you from the rain, whether that might be taking a drink of water, turning up the music, texting a friend, or even just standing up if you are sitting down. This allows you to experience the emotion and acknowledge it, but then change your position in some way to move slightly away from that feeling so you don't become stuck.
Finding my "umbrella" during these moments when I begin to feel light raindrops is a continuous dialogue for me, and sometimes I even need to say it more than once in the same setting. Ultimately, I find that this routine allows me to experience both the storm, and move closer to the sun.
Dance Through the Rain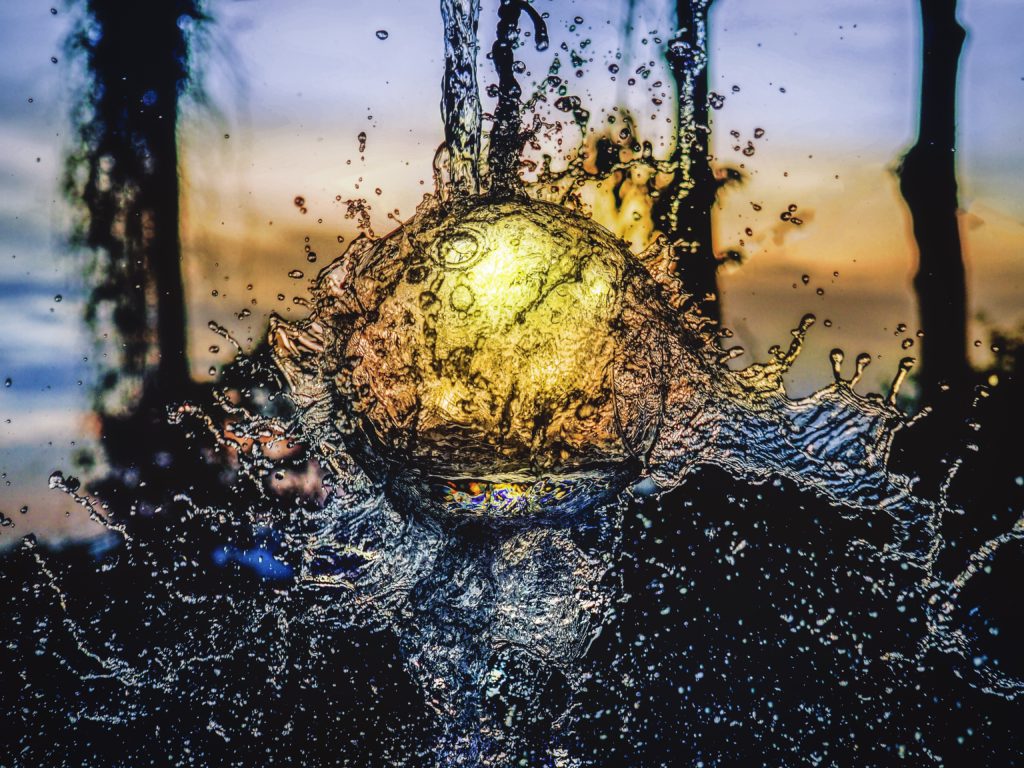 So this "weather" in our lives that might be unpleasant can last for a few hours or days, or the timeline can be a little more drastic than that.  Sometimes it's easier to adjust and make light of the smaller winds that might alter our day-to-day activities. These moments can be looked at as mild inconveniences that might ruffle our feathers a bit, but we might find it easier to adjust and "make the best" out of these situations.
That being said, I do also believe that everyone experiences a few "weather patterns" in their lives that are life-changing and a little more intense.  Now these can either be good, or they can be not so good. The problem arises when you have a long stretch of time during which you are very effected by an event or "storm" that is making it difficult to experience your life. I had a defining season in my mid-twenties that lasted for almost a year, and it nearly broke me.  While I don't really want to go into it too much in this post, I will say that I was not the best at adjusting to the circumstances of that season of my life, and I allowed it to consume me, leaving a blank spot in my memory. I'm not sure if my days simply ran together so much during this storm that I simply don't have any distinguishing memory of this time, or if I have just chosen to block it out.  Either way, that is one year of my life that is essentially blank.
I resented this time of my life for years, and regretted the way that I shut down, but I find peace in knowing that I handled this "hurricane" the best that I could at the time. While I will never find myself in this situation again, there will be other defining seasons of my life that are covered in storm clouds because that is life, and I am determined to "dance through the rain" and see the value in these struggles.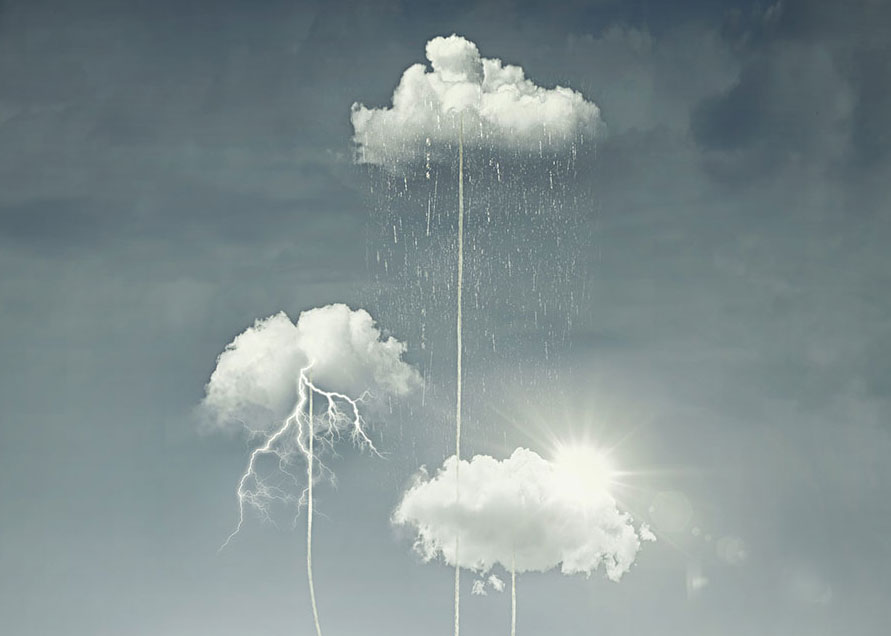 Life is a ray of sunlight. It's bitterly cold. It's windy and destructive. It's calm and breezy. Life is all of these things, and that's what makes it life.
I think that being able to truly live through all types of "weather" and find value in even the darkest storms is the key to slowing life down and experiencing it all for what it is…. your life!!
Remember, Citrus & Sun is about shining a light on all types of weather that life might throw at you, and finding zest and energy in even your darkest days.  Grasp onto all of your different clouds and make them yours.  You were born with the strength to overcome and experience whatever they shower over your life.  Let's work on experiencing ALL of it together.
Wishing you zest & light,
Stephanie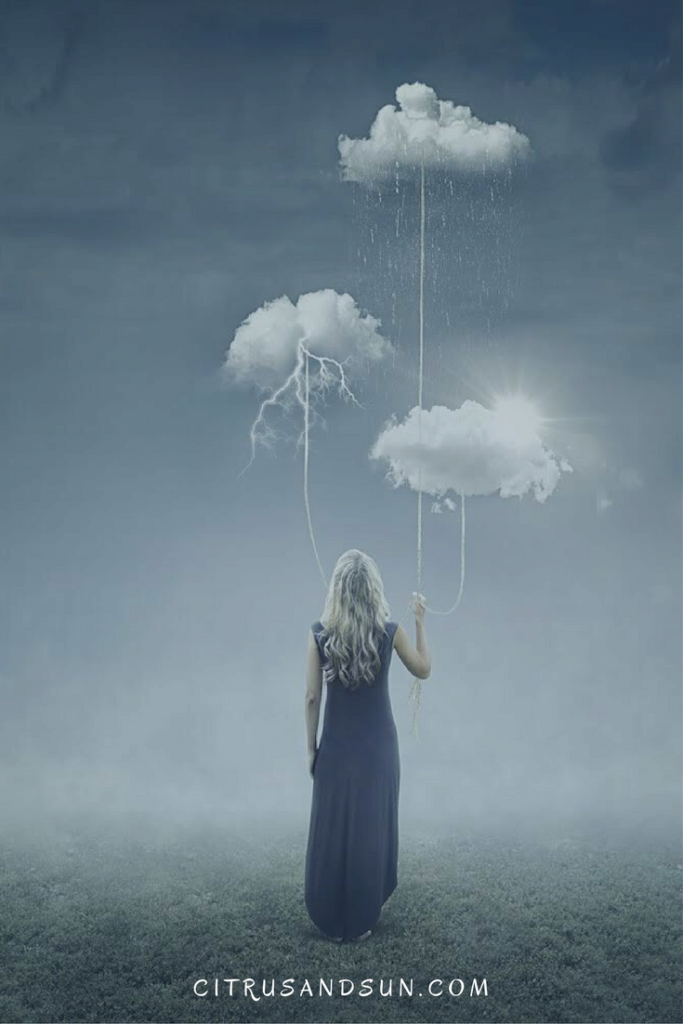 Save
Save
Save
Save
Save
Save
Save
Save
Save
Save
Save
Save
Save
Save
Save
Save
Save
Save
Save
Save
Save
Save
Save
Save
Save
Save
Save