Autumn is upon us!! The air is feeling crisper, the leaves are beginning to turn, and orchards are opening up their gates for apple picking with a side of cider and donuts!  There are so many pieces of this season that make my heart happy and inspired. I am excited to share my A-Z list of what I am most looking forward to during this enchanting time of year!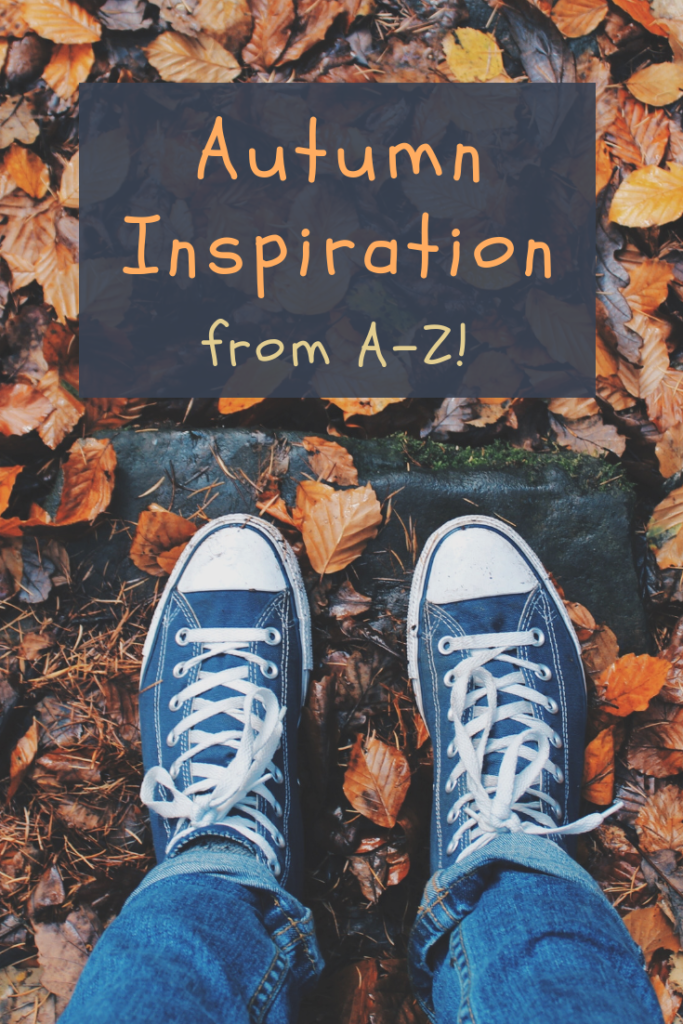 A — Autumn
A is for Autumn!!!  I am kicking off this A-Z list with the season itself. The food, the smells, the decorations, the colors, the weather — I love it ALL.  Autumn reminds me that the changes in our lives can be as beautiful as the leaves turning with each passing moment. Embrace the beauty in these changes and get cozy! Fall is on its way to bring you comfort and warmth.
B — Blankets on blankets!
We are obsessed with blankets over here in the Eiler house and are covered in them throughout the entire year, but the fall chill makes them even cozier. I love cuddling up on the couch after work with layers of blankets and tea as the sky begins to darken with each passing minute.
C — Cinnamon Sugar Donuts
I swear that I don't crave a donut until September 1st comes along and then it's like, "Give me ALL of the donuts and cider!!" The crunch of the sugar paired with a sweet cup of apple cider is easily my favorite fall combo!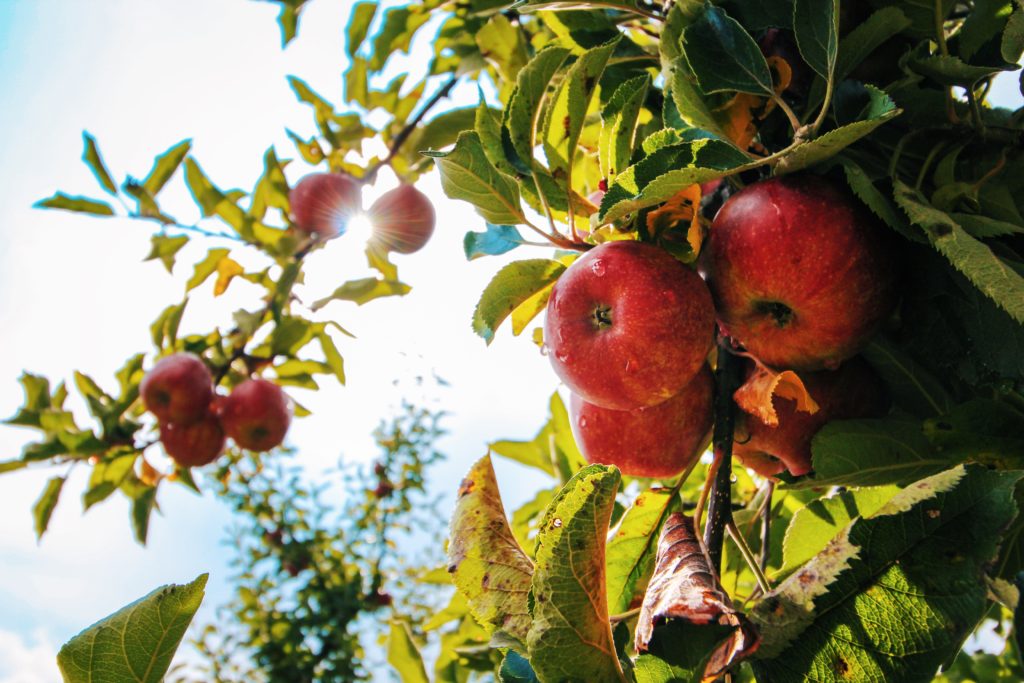 D —Decorations
In our house, Halloween decorations start going up mid-September!  Our entire home transforms into a colorful and spooky space covered in fall decor of the present and past.  Pulling out our big box of fall decorations always brings out a yearly dose of nostalgia within me as I pull out artifacts from my childhood and rediscover their stories and memories.
E — Earthy Tones
Fall colors are my favorite.  I'm captivated by the cool browns, deep reds, and bright oranges splashed with hints of golden yellows. The earthy tones of the season bring out the natural beauty and radiance of the earth before us!
[ctt template="2″ link="kr090″ via="yes" ]Autumn reminds me that the changes in our lives can be as beautiful as the leaves turning with each passing moment. [/ctt]
F —Frosty mornings
I love waking up in the morning in the weeks of late October and early November to find a light dusting of frost covering the grass and fallen leaves. There is a stillness outside and hibernation is right around the corner. These mornings make my coffee mug feel even warmer between my hands as I look out over the quiet world from my frost-covered window.
G — Gourds!
So the last couple of fall seasons I have developed a slight obsession with gourds. In fact, I look forward to picking out gourds ALMOST more than picking out pumpkins. When I go to a festival or orchard and spot bins of them I am overwhelmed with excitement (seriously). I love how all of them are completely unique in their colors and shapes. It's like a treasure hunt to find your favorites!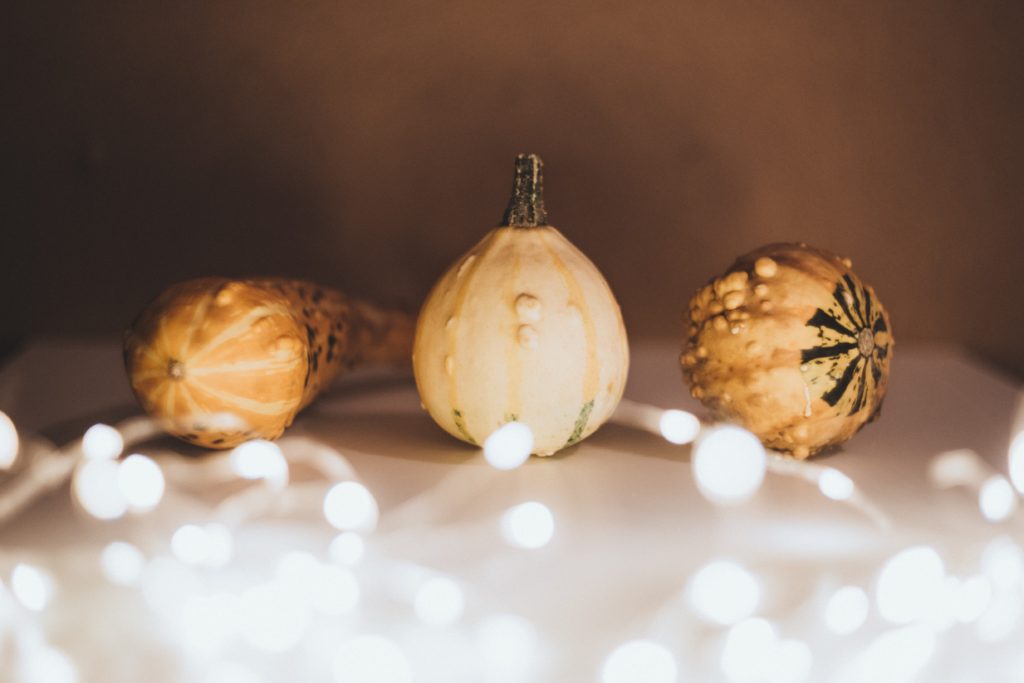 H — Hot cider
The smell of apple, the feeling of the warm mug in your hand, the sweet taste — hot cider has easily become my any-time-of-day staple in the fall!
I — Ice cream with a side of pie
Okay normally I'm a cake girl, but for some reason around this time of year I suddenly love pie. But ONLY with ice cream! Pumpkin pie, apple pie, pecan pie and every pie in between. A little vanilla ice cream on the side and I have breakfast, lunch, or dinner!
J — Jack O' Lanterns
Not only do I LOVE carving pumpkins, but placing the candle inside and watching their faces come to life gets me completely in the Halloween spirit. Spotting the orange flickering faces of Jack O'Lanterns lighting up porch steps and windows brings out the kid in me!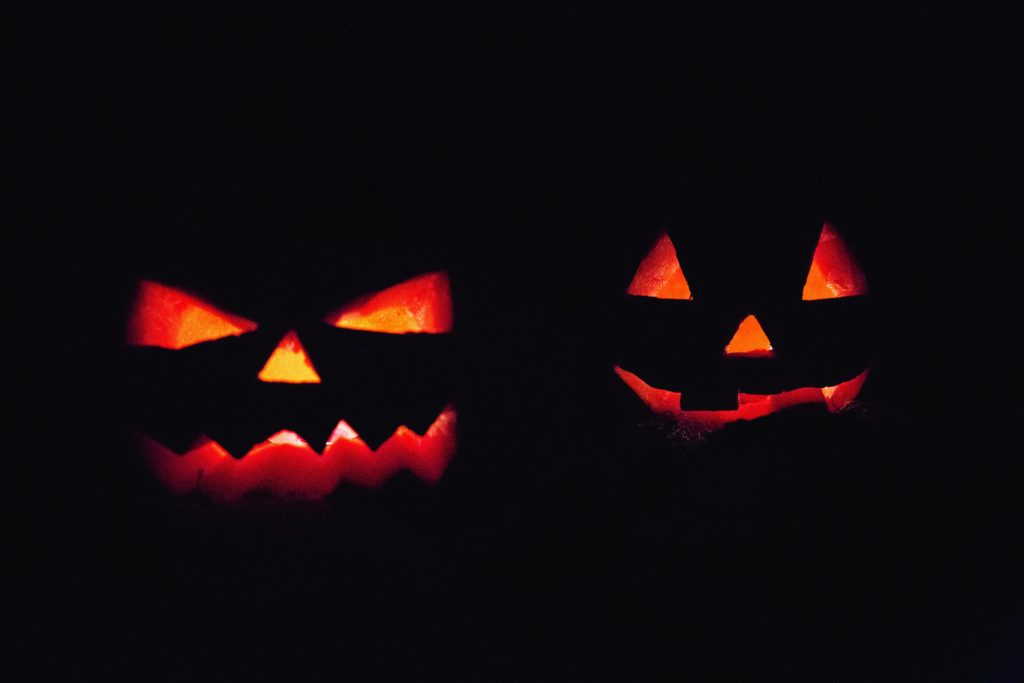 K — Kitchen time
Bring on the comfort food!! Pumpkin bread, pies, Thanksgiving feasts, hot soups, and slow cooker recipes. The warmth that comes from the kitchen in the fall has the capability to make any chilly day cozy, and bring everyone together over food and conversation!
L – Layers of cozy
Sweater weather is upon is and I cannot wait to put on layers and layers of cozy clothing.  Bring on the scarves, comfy boots, heavy sweaters, blue jeans, and flannel tops.  I'm ready to feel like I'm wrapped in a blanket all day long!
M— Mazes of corn
So. Much. Fun. Whenever I visit an orchard with a corn maze I am thrilled, no matter how small it may be! Wandering around the twists and turns and dead-ends and not knowing which way to go helps me become totally lost in the seasonal bliss!!
N — Netflix and popcorn with M&M's
This is so specific, right? Now that the days are getting a little shorter and the sun is disappearing earlier, I don't feel so bad about staying in and catching up on movies and shows! And yes, my favorite snack to accompany me is popcorn mixed with M&Ms — it's the BEST!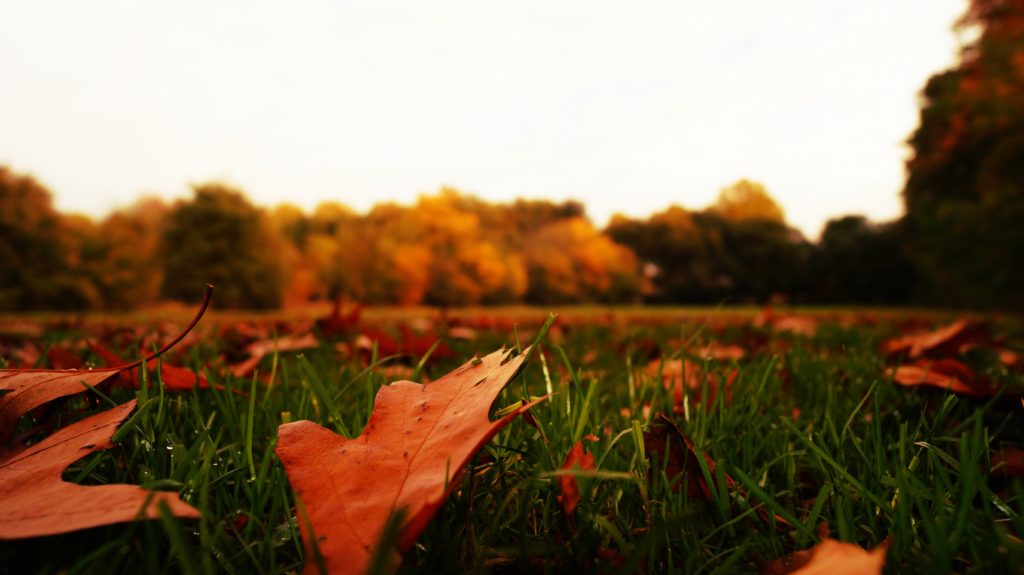 O — Orchards
The smell, the taste, the CIDER. My favorite fall memories growing up involve visiting a different orchard or cider mill almost every weekend from September through October with my mom. I was always enchanted by the barrels and barrels of apples, their sweet smell lingering in my nose even on the way back home.  Bring on orchard season!
P — Peaceful City Walks
After the rush of the summer season the city becomes very quiet and the streets a little less busy.  While there is still a buzz in the air, the city streets feel a little more calm and still.  Chuck and I love walking around the streets of quiet surrounding neighborhoods looking at Halloween decorations while enjoying the peaceful autumn ambiance of golden street lamps and leaves covering the sidewalks.
Q —Quarterbacks
Football Saturdays are my happy place!  No matter where I am watching the game, I feel a sense of home cheering with strangers and friends over pizza and drinks.
R – Rainy days
I love rainy days during ANY season, but a cozy, rainy fall day brings a comfort that makes me feel safe and warm. Candles will be lit, cookies will be baking in the oven, and yes, blankets will be everywhere!!
S — Spiced Wine
Now that the weather is getting cooler it's time to bring out the reds and spices! I love a warm glass of spiced wine on a lazy weekend evening to heat up those cool autumn nights.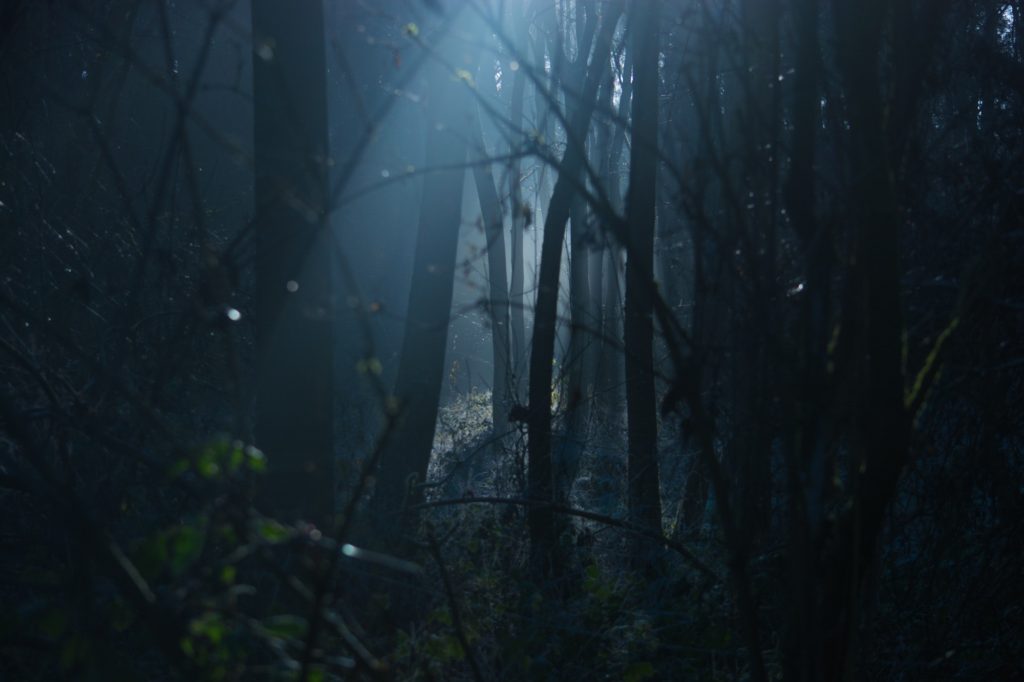 T – TV Lineup
Does anyone else get SO excited about the fall TV lineup?? I have been seeing previews for new shows and returning favorites since July! I can't wait to get lost in fresh seasons of my favorite characters and stories throughout the week. Tell me what shows you are excited for this season!
U — Unlimited inspiring views
Whether I am driving or on a walk I always seem find myself saying, "Wow, the world is stunning right now." Everywhere I look there are canopies of bright colored leaves, warm sun rays illuminating the trees, and pumpkins scattered on front porches.  The world is picture-perfect during this season and everywhere you turn there is yet another inspiring image to capture.
V — Venti Chai Tea Lattes
Yes, I love a Pumpkin Spice Latte every once in a while, but my signature fall drink is definitely a Chai Tea Latte! I love sipping on hints of spice and cinnamon flavor, especially on a brisk autumn walk.  Make it a venti, please!!
W – Woodlands covered in leaves
There is something so enchanting about a forest in autumn.  The way the sunlight peeks through the trees creating a vibrant glow of reds, yellows, and oranges. The way the ground crunches and crackles with every step while the occasional leaf floats down from the branches above and softly lands on the ground.  Nature is a beautiful place to spend time in throughout this season!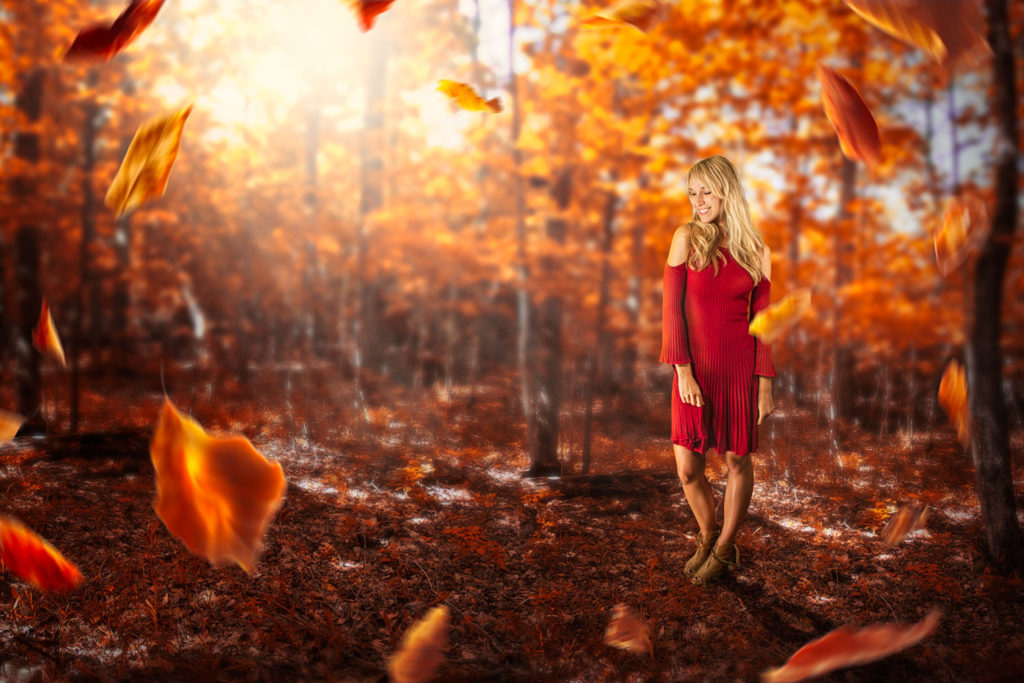 Photo by Studio Eiler @studioeiler
X — Extra hour of sleep!
Okay I know I'm cheating on this one a little, but who else LOVES Daylight Savings Time and that eXtra hour of sleep that we get mid fall??  I wake up Sunday morning suddenly feeling like I have so much more time all because of 60 extra minutes. It is a weekend that I truly look forward to every fall!
Y — Young at heart
I don't know what it is about this season, but it always brings out the kid in me.  Maybe it's the annual traditions or the nostalgia I feel when certain smells, foods, or movies remind me of my childhood.  Or, maybe it's the apple picking, the hayrides and the haunted houses that fill the hours of my weekends. Fall always reminds me that I am young at heart and that the simple joys in life are the most important.
Z — Zombies and all things scary
I could spend every single night September through October watching scary movies or television shows and be totally entertained by the creepy characters and creature that live behind the screen. Chuck and I love bringing back the classic scary movies throughout the season with characters like Jason and Michael that still totally creep us out even though we know exactly what's coming!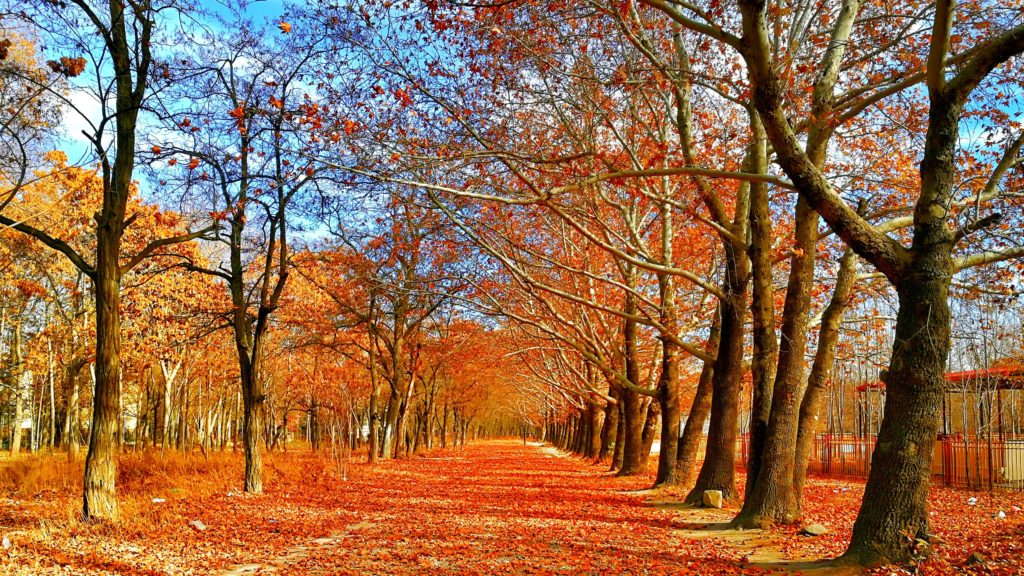 As with every season, autumn comes and goes quickly. Suddenly the trees are bare, the ground is covered in a blanket of reds and oranges, and the chill in the air feels a little sharper against the skin. Let's dance slowly through this season just as the leaves float gracefully down from the trees, enjoying all of the little details along the way!
Tag your small moments throughout the season on Instagram and Twitter using the hashtag #citrusandsunmoments! I can't wait to see your autumn captures =)
Happy Fall Y'all!!
Wishing you zest & light,
Stephanie