Happy fall, ya'll!! I have been patiently waiting all month to say that =) September has been a busy month getting back into the swing of teaching and embracing the change of the season. Thank you for stopping by my blog to read my 5 Citrus & Sun Moments from September!! Scroll down to the bottom of my post to check out my September playlist with some of my favorite songs from this month!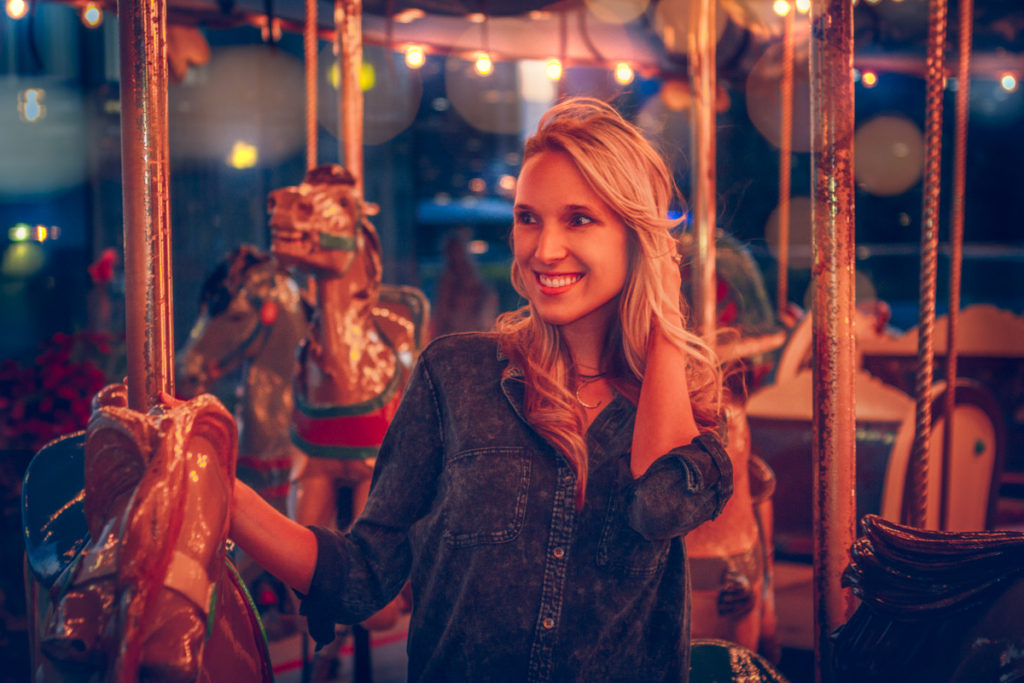 While the calendar year officially starts over in January, mine has always seemed to reset itself in September.  I guess I've always been in "back to school" mode in September between being a student and a teacher my whole life. September for me is a time of renewal and excitement. With the holidays right around the corner and the sunny memories of summer behind me, it's this moment in time when I can pause and reflect as the air changes and the days become shorter.
September Zest & Light
Citrus and Sun represents the vision of finding zest in the everyday experiences of our lives, and shining a helpful ray of light on them so that they are noticed. When we shine light on these moments and find some "zest,"in them, we are sprinkling them with energy, interest, and liveliness in order to learn more about ourselves!
Visit my about page to read more about the meaning behind my blog and these 5 monthly moments that I am about to share with you!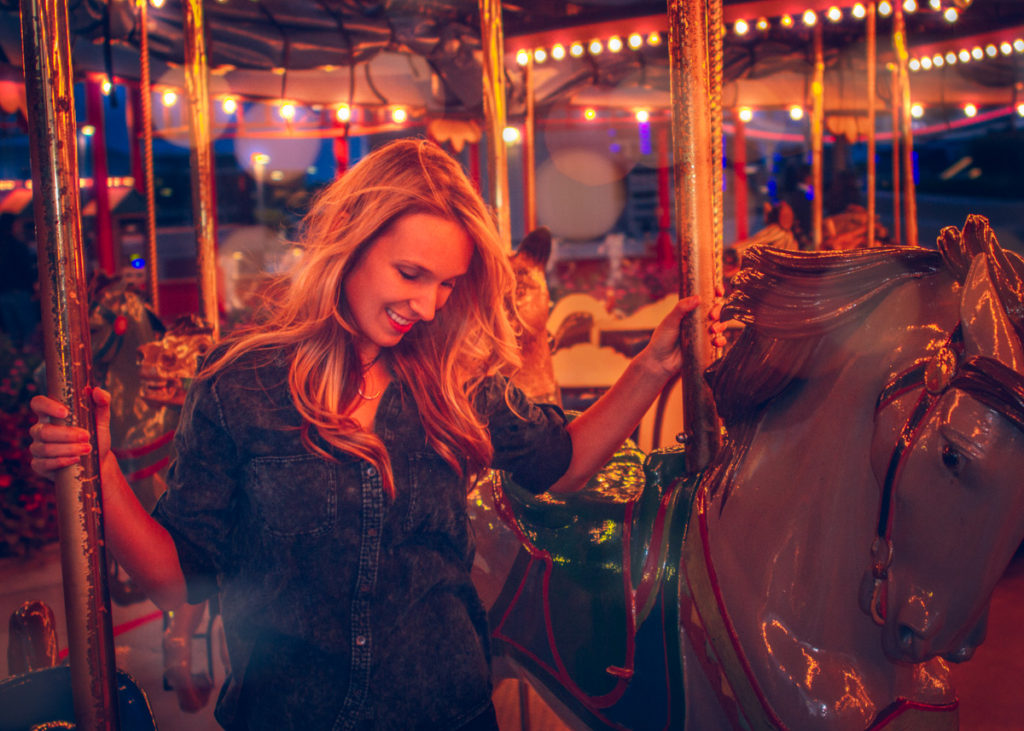 1. Mini Golf!
Some days Chuck and I love to wander out into the city with absolutely no direction or plan for the day. One Sunday in early September we were on a walk and suddenly stumbled upon a mini golf course in the heart of the city which is not something you see around Chicago too often! Of course we played and had an absolute blast and this hour easily became one of my favorite memories of the month.
Spontaneity, whether big or small, can bring so much energy to relationships and life itself.  This moment reminded me to embrace the days when nothing is planned and to have fun choosing my own adventure in the moment, no matter how small that adventure may be.
2. Popcorn with candy corn and M&Ms…with mom!
If you read my autumn blog post this month, you know that this combo is one of my favorite snacks!! I had to include it as a Citrus & Sun Moment because this month I was able to share a big bowl of this tasty treat with my mom! I was so lucky to have my mom visit me for a weekend in Chicago. The Saturday night she was here we decided to cozy up at home and watch Michigan State play Indiana in football with wine and of course popcorn with M&Ms AND candy corn ('tis the season!). Some of my favorite memories from growing up involve sitting on the couch with my mom talking and watching movies or TV shows with big bowls of popcorn between us. This moment reminded me of the simplicity of sitting next to someone who you love in life, and how that is always enough.
3. I love you, yoga
My growing passion for yoga has already changed my life in so many ways. While I still have SO much to learn, I can already feel how the mindset is changing the tone of my days. Turning off the noise in my brain and tuning into my breath has always been a challenge for me, but it's an area I have tried to grow in through my practice (as well as my upper body strength which is nonexistent). =)
With each class that I took throughout September I found it easier and easier to fall into my practice and tune into the present moment on my mat. As I sat on my mat during one of my classes last week, I felt a wave of gratitude flood over me and a calmness in my mind. I'm so thankful that yoga has now become a consistent part of my life. Do you have something in your life that you are trying to make more of a routine or habit?
4. Sundays are for movies in bed
Remember how I talked about not setting my alarm in August? Well this month I took that to a whole new extreme. One Sunday this month when Chuck was out of town, I decided to have a movies-in-bed-day — ALL DAY. I stayed in my pajamas, didn't leave my bed, and switched the channel between cheesy Lifetime movies and the Harry Potter marathon that happened to be on that day. You guys, I can't remember the last time I did this. Maybe when I was sick and literally couldn't to anything else? I don't know, but it was seriously fabulous and reminded me that some Sundays just need to be reserved for movies in bed =)
5. Spinning Memories
I have lived in Chicago for 4 years and have never thought to ride the carousel on Navy Pier. Not until we decided that it would be an awesome backdrop for a photo! It's amazing how you can pass something so many times and not notice it or interact with it, and then one day you finally do and there is suddenly this memory attached to it that makes you view it in a different way.
I'll never forget riding that carousel with Chuck over and over again and taking the photos for this blog post.  I'll always remember the whimsical carnival music, the lights, the blur of the city as it passed by, and how much we laughed as we were trying to take photos as the horses went up and down, bumping us every time.  I'll never pass by that carousel again without thinking of this memory!
September Playlist
Okay I feel like I am always saying, "I'm so excited about this month's playlist," but I am again SO excited about this month's playlist! =) Music has always been such an important part of my life and I love sharing my new discoveries with you each month. Preview these songs on the playlist below, or click the playlist to listen on Spotify for free!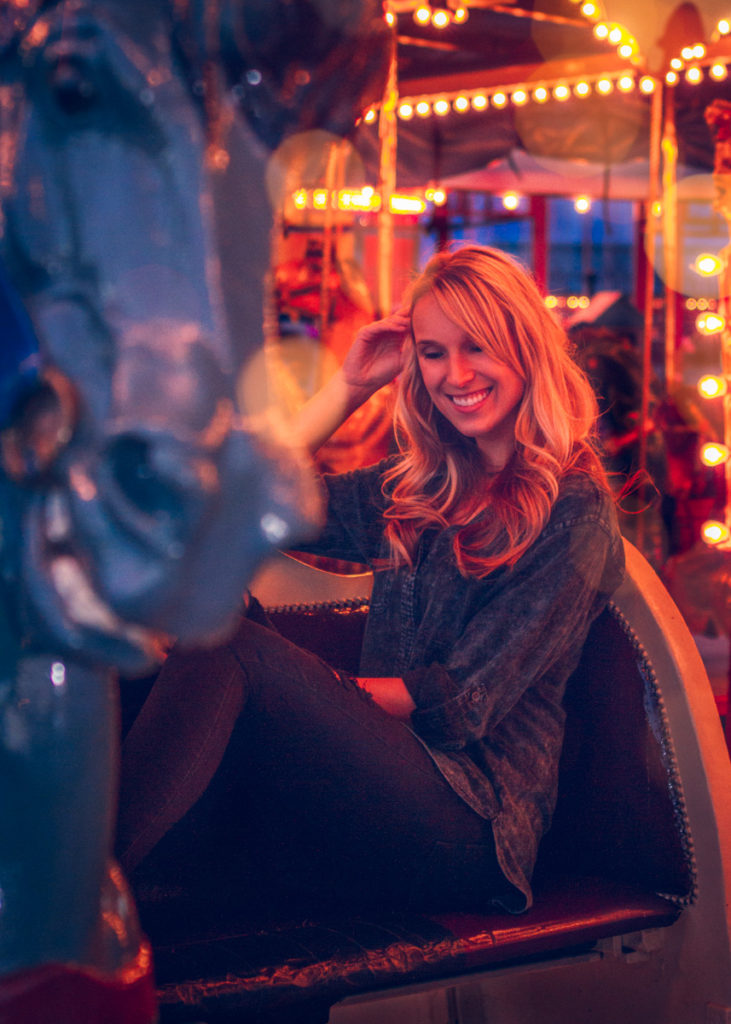 Featured on this month's playlist:
-"Eyes a Mess" by Broods.  Back in 2011, Gotye (famous for the song "Somebody That I Used to know) released a song called "Eyes Wide Open" that I'm still obsessed with. Recently Broods came out with their own version of this song that is hauntingly beautiful!
-"Sign" by VHS Collection. I don't know what it is about this song but the first time I heard it I was absolutely hooked.
-"Sun is Shining" by Axwell /\ Ingrosso.  This is an oldie, but I rediscovered it this month and had to put it on this playlist. Even on the cloudiest day this song has the ability to brighten your world!
Thank you for checking out this latest edition of Citrus and Sun Moments!  Remember to use the hashtag #citrusandsunmoments on Instagram to share your own joyful small moments with me! I am also now on Twitter as @citrus_and_sun!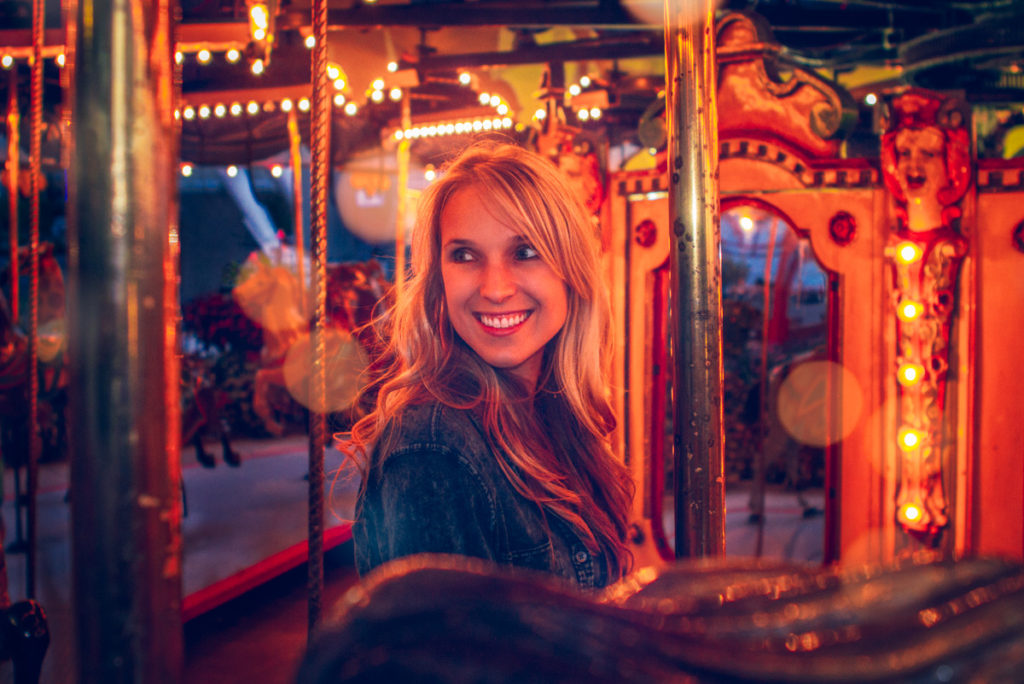 Thank you for stopping by Citrus & Sun! See you in October!
Wishing you zest & light,
Stephanie =)