When you think about yourself as a child, what comes to mind?  What experiences do you remember?  What emotions do you feel?  Do you still feel the presence of your younger self in things that you do today? We all have an inner child that lives in our hearts, and I personally have a lot to learn from mine!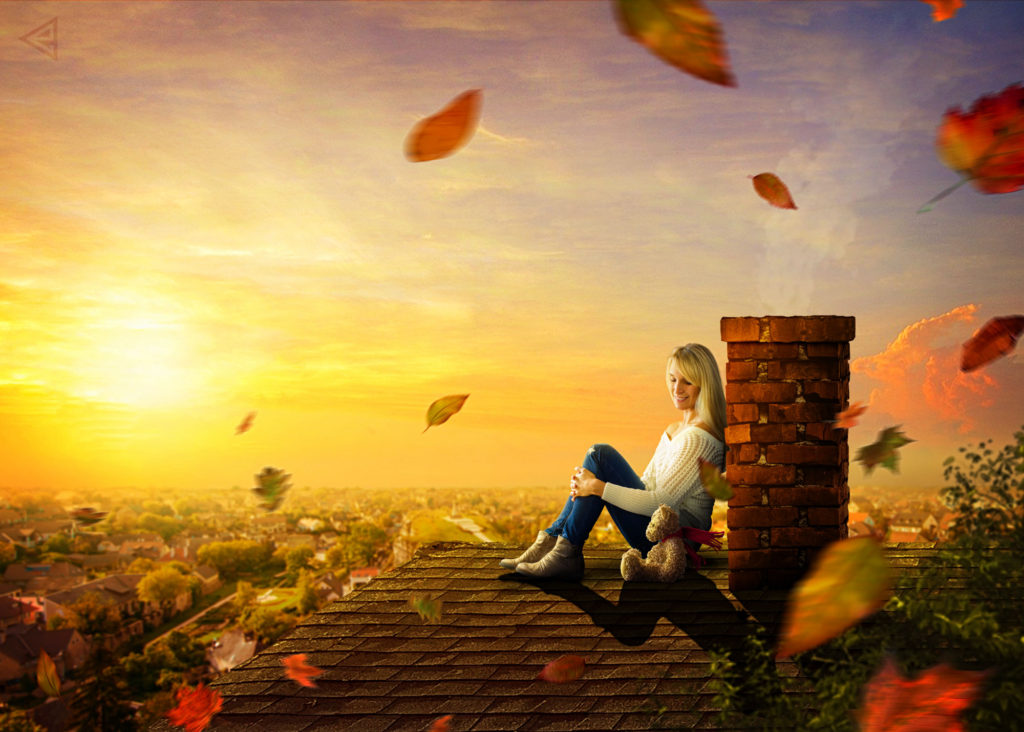 Photo by Studio Eiler @studioeiler
Fall always seems to bring excitement to my soul. The smells and sights of the season always seem to take me back to my childhood.  I feel a warmth inside and a sense of self. The kid in me emerges and suddenly my days that are normally very routine and sometimes even robotic are filled with apple picking, decorating cookies, and eating Halloween candy while watching scary movies.  I find myself daydreaming of family tailgates at football games, carving pumpkins with my husband, traveling home for the holidays, and laughing with my long-distance friends who I have been away from for too long. The kid in me is definitely present during this time of year, and as the days grow a little colder, my heart grows warmer with these thoughts.
While we can only travel back to our childhood through photographs, songs, and memories, we can incorporate parts of our childhood mindset into our present.  There have been many difficult days that I have daydreamed about being a kid again, and have found myself smiling at the memories of being carefree thinking about how the world seemed so big. The truth is, we can experience some of these feelings again, and use them to live a happier, more well-rounded life all year long!
5 Cues To Take From The Kid In You
Daydream to create reality
Are you thinking, "Stephanie, I barely have time to brush my teeth. How in the world am I going to set aside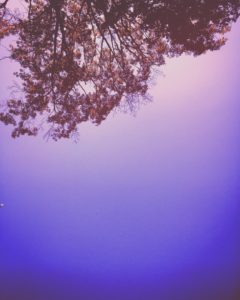 time to daydream?" I said this to myself, too, until I realized that I actually daydream quite often, but don't always embrace these random thoughts.
When I was a child, I would daydream all of the time.  My daydreams excited me and entranced me, and sometimes I put so much focus on a daydream that I actually believed it to be true, or at least that it would come true some day. When you're a kid, reality is a little blurred, and it doesn't seem so black and white. Possibilities seems endless, and you don't think about limitations or roadblocks.
I've noticed as I've grown older that this view has in some ways shifted.  If I do catch myself daydreaming, I quickly push these thoughts aside and try to focus more on my to-do list, or reality in general.  There's stuff to get done, am I right?? But I'm ready to shift back to that gray area once in a while, where everything is not so set in stone, and my daydreams still hold the weight that they did when I was a child.  What we think about in our spare time can sometimes be identified as our passions, and now that we are adults, we have the resources and knowledge to make these daydreams into more of a reality. The challenge is in paying attention to our imagination, and not feeling as if we are wasting precious time by embracing these thoughts. Take a cue from the kid in you and dream big and dream often.  Daydreams can tell us so much about what we want out of this life!
Run away from home
As kids we knew that there was a big world out there to see, and we had the time and energy to explore and discover new places, even if they were only in our backyard.  As an adult, "running away from home" can represent so many things, and to me symbolizes spontaneity and adventure.  From going on a trip which might be planned or spontaneous, to taking a day off of work and doing something that you would never ordinarily be able to do on a Monday at 1:00 in the afternoon; spend time with the free spirit inside of you. I truly believe that it is important for us to hold onto our desire for adventure and impromptu experiences. When we were younger, the world held our childhood dreams and aspirations, and there was no limit in our minds to where we could go or what we could do.   Let's keep this mentality as adults and continue to learn all that the world has to offer.
Find your playground and take a recess
Besides writing time, recess was always my favorite part of the school day. Recess was always the time of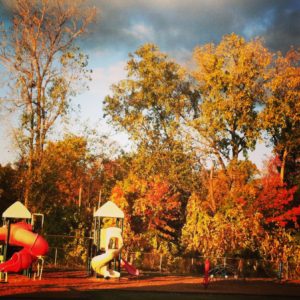 the day when I was able to run around, laugh with friends, and embrace my imagination. As adults, I believe that we crave recess just as much as kids do, but our recess looks a little different than it did when we were younger.  Since we don't have someone telling us to go outside and play, we must give ourselves permission to make time for recess in our lives. As an adult, your playground could be anything you'd like it to be — a concert venue, a pumpkin patch, an art store, a nature trail, the gym. Think of a place where you are able to be imaginative and free. This place should bring you pure happiness and excitement, and might make you feel warm and enlightened in your heart. Your "playgrounds" might not necessarily always make you feel like a kid or bring back childlike memories, but they will bring you those feelings of pure joy and freedom that you felt as a child when you once stepped foot on that magical playground that held endless possibilities of fun.  Where is your playground?  Do you have more than one?  Allow the kid in you to take time for recess and visit these places often, by yourself or with the ones you love.
Schedule more play-dates
Relationships can be the heart and soul of our lives.  The relationships in my own life energize me and provide me with inspiration. Special people in my life have the ability to bring me back to myself.  I laugh with them, I cry with them, I reminisce with them, and together we discover new possibilities in this life.   As children we were so busy having fun that we didn't even realize how many memories we were making in those moments, and for me personally most of these memories included my friends and family.  Childhood was one constant reel of new memories and experiences, each one packaged perfectly with distinct emotion and perception.
I think that sometimes as we get older and our focuses and priorities shift, "play-dates" become more difficult to schedule. I know that I have had relationships become distant, and some have altogether drifted away. I truly believe that the pureness of friendship is one of the most important cues that you can take from the child that lives within your heart. Whether you have friends and family near or far, make time with them to laugh, share stories, and simply be a part of each other's lives. Relationships are the foundations of a happy, playful life.
Have a Fearless Heart
Having a fearless heart might seem cliché, but in my opinion is one of the most difficult yet critical cues we can take from our inner child.  Kids dive headfirst into whatever they do.  They ask questions, they speak their mind, and they try new things every day without hesitation.  I am not saying to be reckless with our choices and actions, but rather confident, bold and courageous. As a young child I was rarely afraid of getting hurt or being perceived in a certain way.  Situations did not always work out the way I wanted them to, and I made a lot of mistakes, but I also felt a lot of joy and success from other moments. I took a shot, I gave things a try, and I created stories.
Memories are nothing without emotion, and emotion cannot be felt unless we experience life, setbacks and all.
Some of my memories make me smile, and others make me cringe, but they are mine and they have made me who I am today. While it's fun to retell these stories over and over again, we must continue to create new memories to retell throughout our adulthood of times when we had a fearless heart. We must continue to create stories where we took risks, failed, rose above, discovered a new passion, or created something new.  These bold experiences fuel our passions and our enthusiasm towards life, and can happen at any point if we exist with a fearless heart.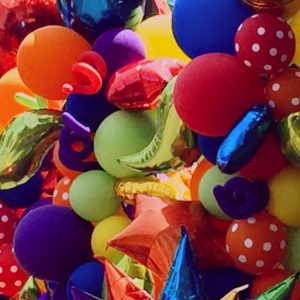 Our childhood self lives on inside of our mind and our heart.  While we must embrace time and the idea of getting older, we should also embrace our inner child, and continue to learn and grow from this part of ourselves! Embrace friendships, make time to play, run away for a little while, and dive into your life heart first.  Feel the emotion of memories being made from the risks that you take, the mistakes that you make,  and your celebrations and successes.  Create new stories that you cannot wait to retell!
See you on life's playground!
Wishing you zest & light,
Stephanie
Save
Save
Save
Save
Save
Save
Save
Save
Save
Save
Save
Save
Save
Save
Save
Save
Save
Save
Save
Save
Save
Save
Save
Save
Save