How was your Thanksgiving?! Holiday vibes seem to be everywhere now that we are in the middle of the season! Thank you for stopping by my blog to read my five Citrus & Sun Moments from November! Scroll down to the bottom of my post to check out my November playlist with some of my favorite songs from this month!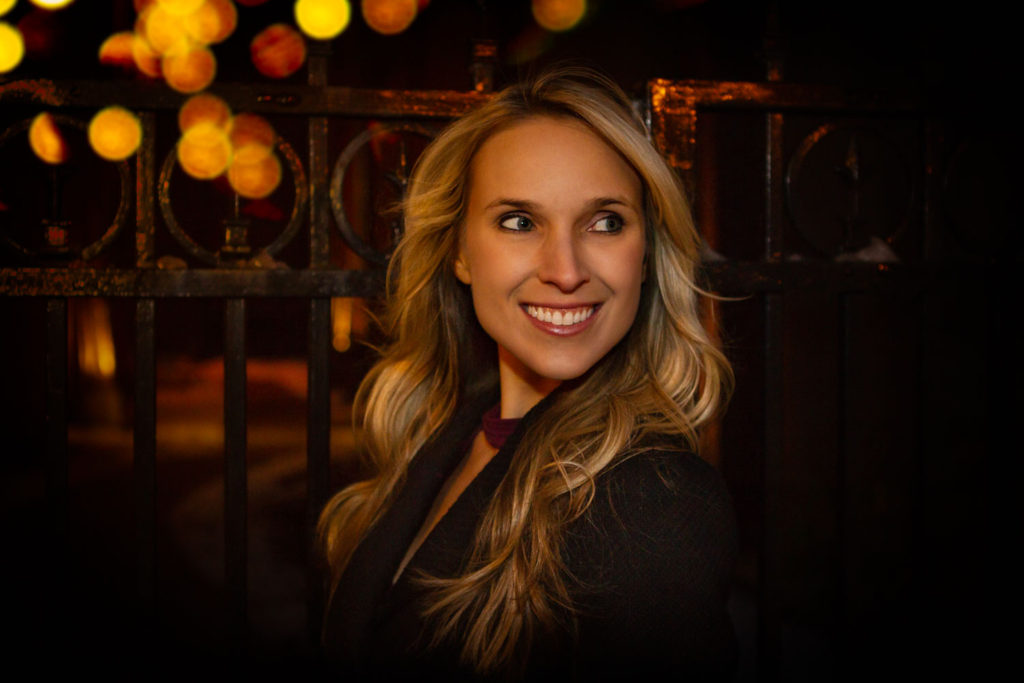 This month has been a total blast. We've had visitors every weekend which has made my heart so full. New memories have been made at concerts, dark dive bars, cozy bookstores, and Christmas markets. There have been many nights spent on our couch with friends and family chatting away over glasses of wine. November has been about connecting with some of my favorite people, decorating for Christmas (this happened the weekend of November 9th over here), and of course pumpkin pie. It has been the perfect kickoff to the holiday season!!
November Zest & Light
Citrus and Sun represents the vision of finding zest in the everyday experiences of our lives, and shining a helpful ray of light on them so that they are noticed. When we shine light on these moments and find some "zest," in them, we are sprinkling them with energy, interest, and liveliness in order to learn more about ourselves!
Visit my about page to read more about the meaning behind my blog and these 5 November moments that I am about to share with you!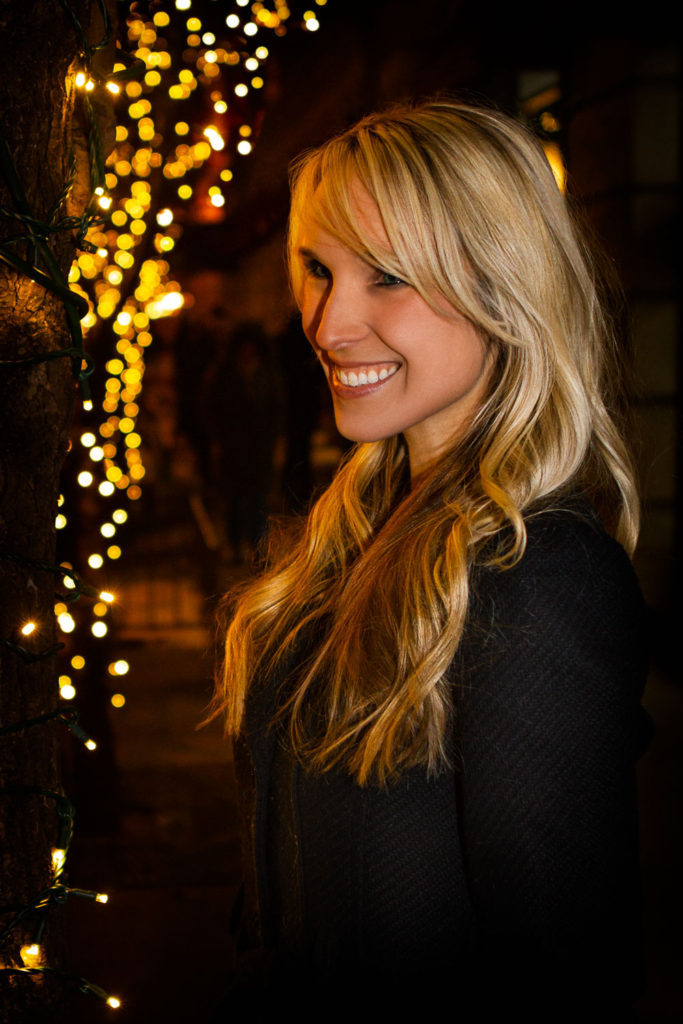 1. 6:00 or midnight?
I've always struggled with the darkness and cold months of this time of year. This month has been different (so far). The lights of the city begin to come on around 4:15, and they seem to begin their glow earlier with each passing day. I have been loving these cozy weekday nights coming home from work and embracing the darkness and quietness of the city. I feel like the early dark evenings give me permission to rest and enjoy my home. This month I have been feeling so much appreciation for these shorter days.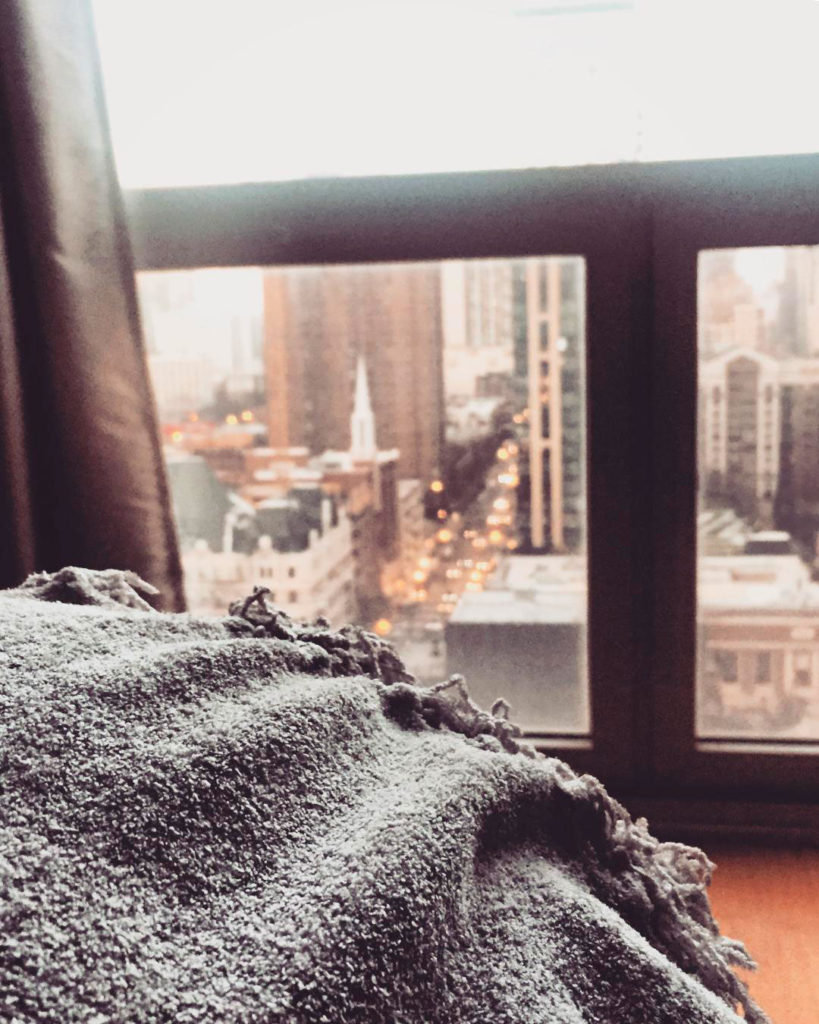 2. Dining room leaves
One night this past month I came home from work to find our entire dining room table covered in leaves.  Like, real leaves from the outdoors that my husband went out and collected. A camera was positioned over them ready to snap the perfect photo. After getting over the initial shock of this random burst of nature in our home, I smiled.  In that moment I felt extremely lucky to have come home to a dining room table covered in leaves because I knew that only creativity could come out on the other side.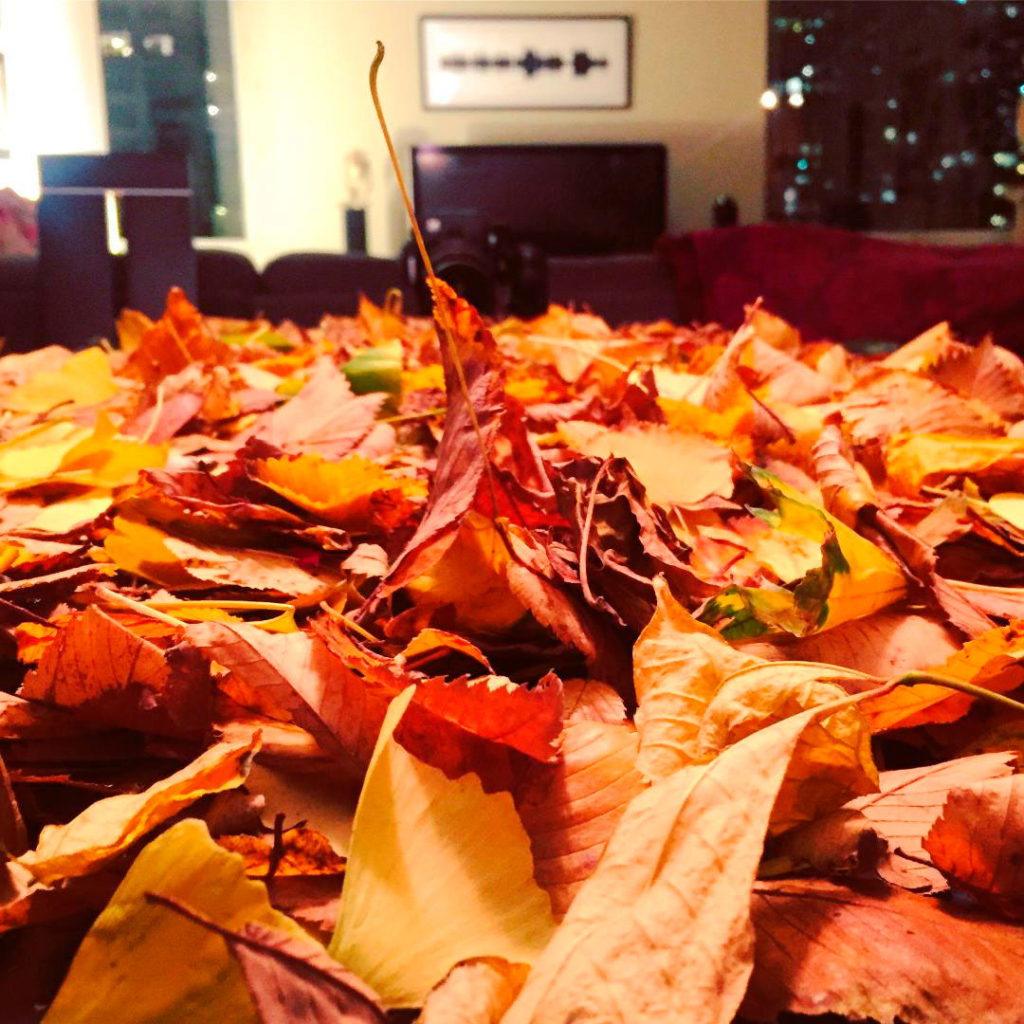 I appreciate the way Chuck looks at the world, and how he can take something as simple as a pile of leaves and create a beautiful visual that stuns me in so many ways. Sometimes we need moments like these to step out of our daily routine and truly appreciate the talents and uniqueness of the people in our lives.
**As a side note, Chuck does all of my photo art for Citrus & Sun, and he also has an amazing collection of photos on his @studioeiler Instagram account.  Check it out! =)
3. Aragon Ballroom
Chuck and I kicked off the month by going to the Aragon Ballroom to see Robert DeLong and AJR (their music is included on this month's playlist!) perform the most incredible show. The Aragon Ballroom is one of the most beautiful concert venues I have ever stepped foot in — and I've been to A LOT of concerts.  I could not stop looking around at the gorgeous ceiling and architecture of the space. The setting along with the energy of the live music made me feel completely tied to the present moment.  I remember taking in the lights and how they reflected off of the walls, every lyric of every song, and the constant rhythm of the crowd as they danced and filled the ballroom with their incredible energy. I was on a total music high for days after!!
4. Snow Day!!!
The Sunday after Thanksgiving I experienced my first SNOW DAY of the school year! When I am not writing I am teaching Kindergarten =) The snow day itself was wonderful and relaxing, but I think my favorite part about the entire experience was the night before. It was one of those snow days that we were lucky enough to find out about before we went to sleep the night before. When I got into bed, I could hear ice and wind against the window which is rare for our building in the middle of the city.
As I took in the sound of the winter weather outside, this complete sense of comfort and anticipation for the morning came over me. I suddenly had this completely open day ahead of me and I couldn't wait to get it started. I think we all need a "snow day" every once in a while, don't you think?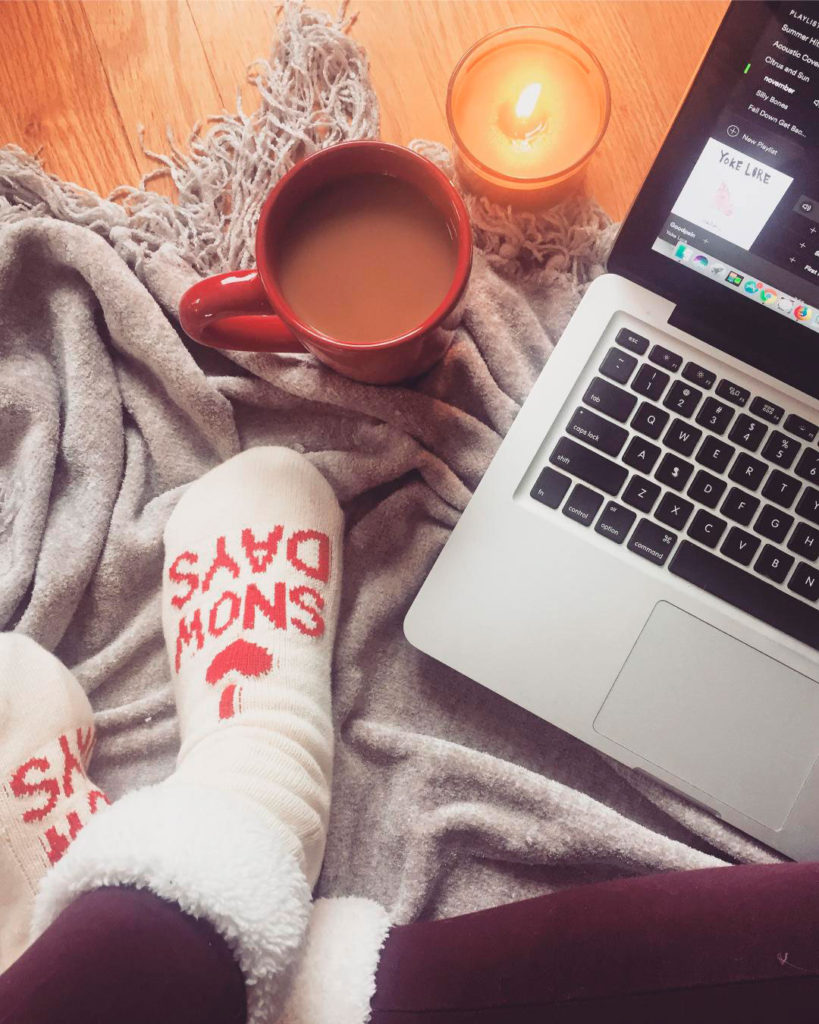 5. Grateful for you
As I hit the publish button on my last post on embracing change in our lives, I had this overwhelming feeling of gratitude come over me for the Citrus & Sun community. Your comments, messages, and support truly mean the world to me. Your words encourage me to keep sharing my writing in this space! I never thought it would be this easy for me to share pieces of my soul with so many people. Hitting that "publish" button on each completed post is a moment I look forward to every time I start typing on this blank canvas.
Whether you are a first time visitor, a subscriber, or follow my blog on social media…THANK YOU from the bottom of my heart for reading, sharing, and spending moments from your precious day on the pages of this blog. This moment of gratitude made me so excited to continue on this journey in 2019!
November Playlist
Even though we put up Christmas decorations mid November, I still haven't broken out the Christmas music QUITE yet! These are the songs I have had on repeat all month long! Preview these songs on the playlist below, or click the playlist to listen on Spotify for free!
Featured On This Month's Playlist:
-"Netflix Trip" by AJR. Have you ever been into a TV show at a certain time in your life and feel like it shaped your memories in some way? If you were ever into The Office then this song is definitely worth a listen!
-"Goodpain" by Yoke Lore. I featured this artist on my October post and I just had to again with this song.  Yoke Lore is probably my favorite new artist this fall. I would recommend checking out all of his songs!
-"Nervous" by Magic Bronson. This song is unique and catchy!
-"My Blood" by Twenty One Pilots. Another creative and unique composition by these guys. I love the lyrics and the different layers to this song.
Thank you for checking out the November edition of Citrus and Sun Moments!  Remember to use the hashtag #citrusandsunmoments on Instagram to share your own joyful small moments with me! I am also on Twitter as @citrus_and_sun! 
I am thankful for you! See you in December!!!
Wishing you zest & light,
Stephanie =)