Did October FLY by for anyone else?! How is it officially the "holiday season" already??  Thank you for stopping by my blog to read my five Citrus & Sun Moments from October!! I am so glad you're here =) Scroll down to the bottom of my post to check out my October playlist with some of my favorite songs from this month!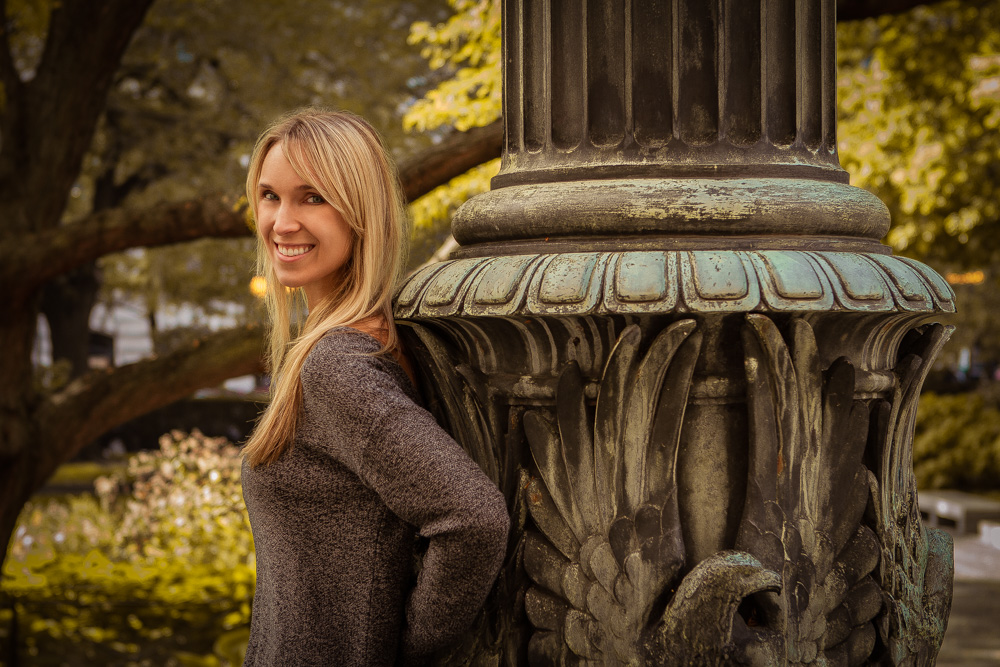 October is definitely my favorite month of the fall season. This month has been all about comfort food (I've made pumpkin bread about 4 times already), that anticipated chill that has finally arrived in the air, and of course ALL things spooky. Chuck and I kicked off the month with a whirlwind trip to Florida visiting Disney and Universal Studios.  The rest of the our October days have been filled with football, watching the leaves slowly change, and cozy nights in at home.
October Zest & Light
Citrus and Sun represents the vision of finding zest in the everyday experiences of our lives, and shining a helpful ray of light on them so that they are noticed. When we shine light on these moments and find some "zest," in them, we are sprinkling them with energy, interest, and liveliness in order to learn more about ourselves!
Visit my about page to read more about the meaning behind my blog and these 5 monthly moments that I am about to share with you!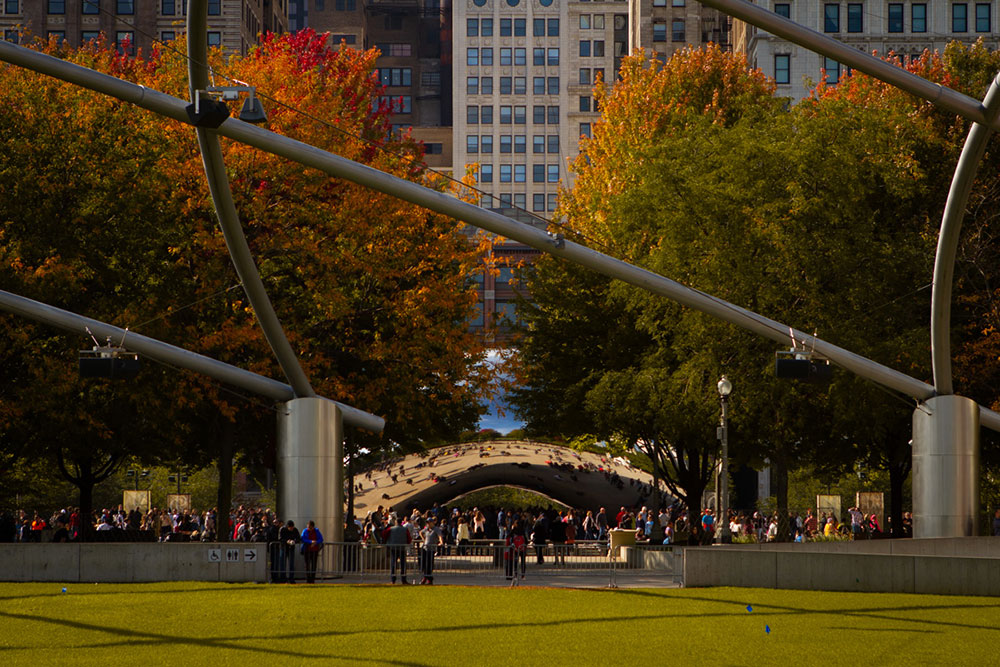 1. The Disney (Almost) Debacle
*While this story is extremely embarrassing to share, Chuck and I both agreed that it was definitely a moment that we learned a lot from and will NEVER forget.
If you follow me on Instagram you know that Chuck and I had a little Disney adventure at the beginning of the month.  While it was extremely magical, it did not start out that way. Okay here's the scene: We are pulling up to the airport in our cab at about 7:00 in the morning and Chuck is getting our tickets ready on his phone.  I look over to see this horrified expression on his face. We get out of the cab and he pulls me aside and says, "We don't have a flight."
I basically laugh.  Like, what? We booked this 3 months ago. Of course we have a flight.  Well, we DID have a flight, just not to the correct place.  Our flight that morning was scheduled to leave from Orlando and arrive in Chicago.  Our returning flight was to leave from Chicago and arrive in Orlando.
In other words, we booked our entire trip backwards.
Next scene: We somehow both remain calm (on the outside) as we head over to customer service.  You know how in the movies when the person at the computer is feverishly typing for like, five straight minutes and the person waiting is just staring at them wondering what on earth they could be typing at that rate for such a long period of time?  Well this is a real thing. This lady was working SO hard to get us on a flight and to take care of all of the fees that were about to get dumped on us. She worked some pure magic. Not only did she book us on a flight that day, but she was also able to cancel some of our fees. She basically saved our trip.
So this particular moment is what I was referring to in my blog post on using mindfulness on vacation when I said to let something go if it doesn't work out totally as planned.  Did we get to Orlando at the time we had originally planned?  No. Did we have to spend a little more money? Yes.  But did we arrive safely? Yes. Did we still get to experience everything that we wanted to experience? Yes! Were we with each other? Yes. During this moment we both had to remain calm for each other, and afterwards move past the stress and carry on in vacay mode!
2. Colorful Commute
Here in Chicago we have finally reached that time of year when the leaves turn the perfect shades of oranges, yellows and reds. The green that does remain on the trees serves as an accent color to the fiery shades of autumn that canopy the world.  Before I reach the city on my commute home from work, I drive on a tree-lined highway covered in the most glorious shades of fall.  Some days the sun shines its light through the colors setting them aglow. Other days the clouds create a gray backdrop allowing the branches to act as brushes painting the dull sky. My drive home has been absolutely stunning, and I have been trying to be mindful of taking it all in before the branches become bare!
3. Open House Chicago
Each year the Chicago Architecture Center puts on a three-day festival open to the public allowing a "behind the scenes" look into over 250 buildings across Chicago! This month Chuck and I spent one of the three days roaming around the city and stepping into buildings we pass by each and every day but have never thought to enter. It's amazing that even in a city as big as Chicago we have grown comfortable with our favorite spots. Stepping into these new places gave me fresh perspectives on a city I already love. The experience made me appreciate the depth of each and every building I see the outside of every day.
4. Leave what's heavy behind
Has a song ever come on that has made you totally stop what you're doing and just listen? This happened to me on one of my drives home from work one day this month. The voice in the song sang, "If you're lost and lonely go figure out why, Take a trip down your dark side, Go on have a good cry." The rest of the song is just as beautiful. These lyrics spoke to me in that moment. Just as the song suggests to "Leave what's heavy behind," I felt a little lighter when it was over.
Moments with music are personal and comforting for me, especially if I am listening to a song that I truly connect with for the first time. Check out the full lyrics of "Heavy" by Birdtalker here, and listen to the song on my October playlist below!
5. Halloween (The Movie)
If you know me, you know I LOVE scary movies.  I simply enjoyed every minute of the new Halloween movie and I just had to make it my final Citrus & Sun Moment of the month. I loved the nostalgia of mixing the old with the new, and seeing it on Halloween night made the experience even more perfect.
October Playlist
This month it seemed like every time I turned on the radio or listened to my "Discover" playlists on Spotify there were new songs that hooked me after the first listen.  This month's playlist was definitely an easy one to make! Preview these songs on the playlist below, or click the playlist to listen on Spotify for free!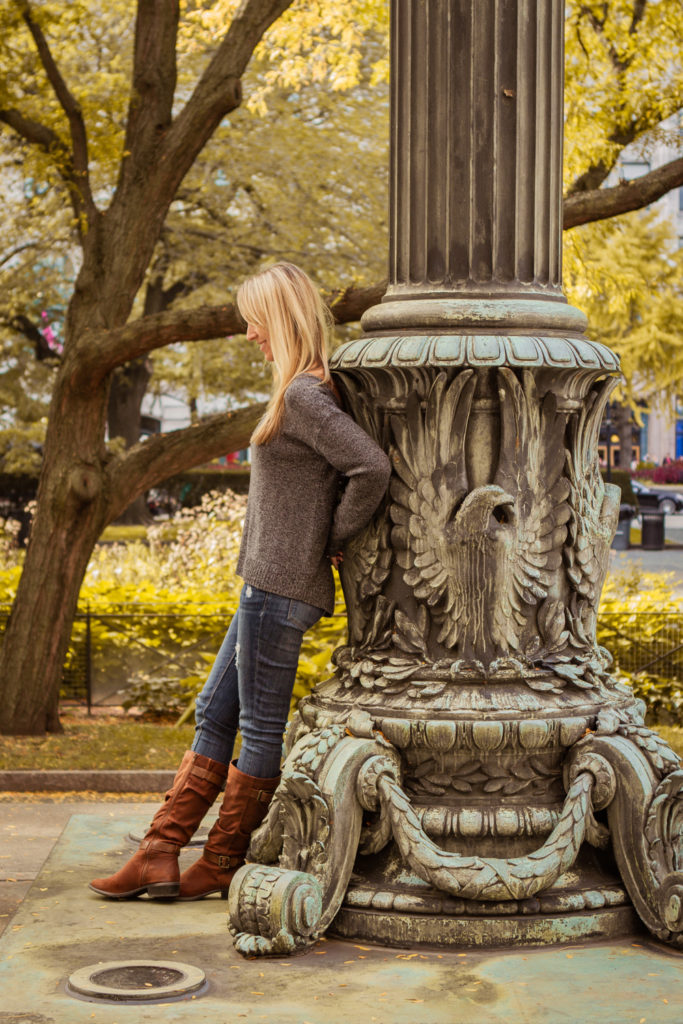 Featured on this month's playlist:
-"Fake You" by Yoke Lore.  This song has entranced me all month.  I love the lyrics and the way the music picks up in the middle of the song. It's definitely worth a listen!
-"Blue Vacation" by Andrew McMahon in the Wilderness. This song is a single off of Andrew McMahon's new album coming out in November!!! (No amount of !!!!!! can express how excited I am for this album to be released)
-"What She Wants" by A R I Z O N A. This song has some serious 80's vibes!!
-"Best I Ever Had" by The Unlikely Candidates.  It's embarrassing how many times I've listened to this song this month. Give it a listen!!
Thank you for checking out the October edition of Citrus and Sun Moments!  Remember to use the hashtag #citrusandsunmoments on Instagram to share your own joyful small moments with me! I am also now on Twitter as @citrus_and_sun! 
Bring on the holiday season!!!
Wishing you zest & light,
Stephanie =)