Growing up, the idea of "getting away" did not involve visiting a small town. My first thought had always been to hop on a plane and travel to a place as far away as possible, thinking that distance would make me feel like I was truly on vacation. While I still love traveling and exploring the world, I have also discovered the joy of "escaping" into my own backyard and discovering charming small towns to explore!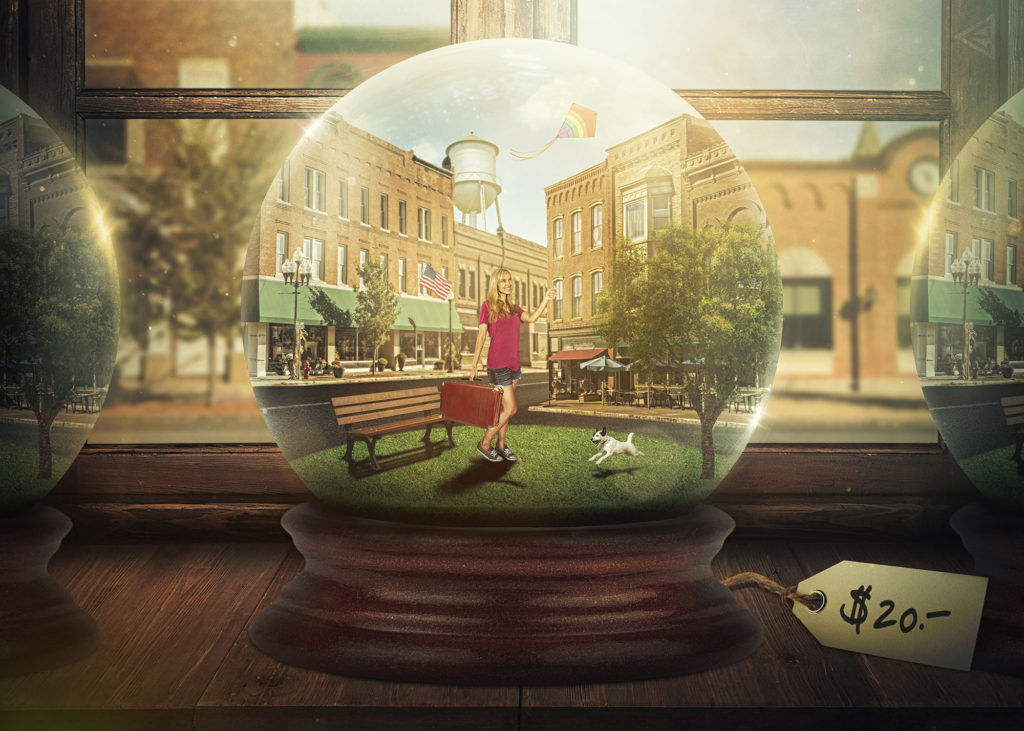 For me, this excitement and interest for visiting small towns began when my husband and I took our first trip together to Northern Michigan.  We were staying at a local bed and breakfast and decided to venture into the town we were staying in to find something to eat.  We didn't realize just how tiny this town was, and it ended up only consisting of a few buildings, one being an extremely small bar with BIG character. Chuck and I sat for hours and hours eating nachos, drinking beer, and enjoying that little hidden gem of a bar. I remember feeling so safe and cozy, almost like the two of us couldn't be found.
Even when we left the bar and walked along the sidewalk lit by a single street lamp it was as if we were in our own little snow globe away from the rest of the world.
Discovering small towns has been one of our favorite things to do together. Whenever we have a long weekend or an opportunity to go on a short trip, we pull up a map and start researching places in driving distance.  We have been to smaller towns that were highly recommended on lists that we found through searching "the best small towns to visit in the United States."  We have also visited towns that we have chosen simply by looking at pictures that caught our attention and peaked our curiosity.
[ctt template="2″ link="4P3wf" via="yes" ]Traveling to a small town is an adventure in itself! No matter which town you choose to explore, there are some common experiences of small town charm to enjoy with every visit! [/ctt]
Small Business, Big Dreams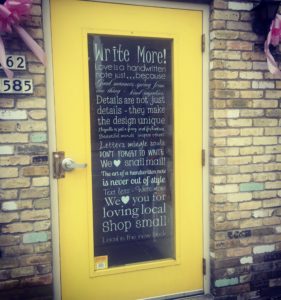 One aspect of small towns that I absolutely love is the number of local businesses that you can find! Small boutiques, popcorn shops, used bookstores, galleries, and locally owned restaurants and coffee shops line the streets, and they all seem to have their own unique atmosphere and story to tell.  When I walk into one of these shops or restaurants, there is a certain comfort that encompasses me, and I immediately feel like I am walking into someone's dream that they have imagined and created. I love browsing all of the treasures and unique pieces that can be found, trying the local favorite dishes, and sometimes even being lucky enough to chat with the owners and hear their stories.
Oh, the Places You'll Stay!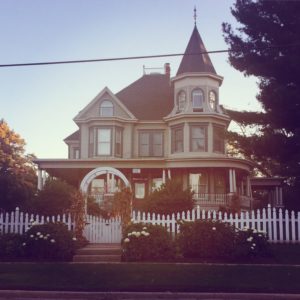 One of my favorite parts of vacationing in a smaller town is that you can find the coolest places to stay! I love searching for local bed & breakfast-type lodging; so much character and history live in their walls, and the decor can be absolutely unforgettable.  When you chose to stay at a bed and breakfast over a major hotel chain, it's a guarantee that you are going to have some sort of story to tell later! It took me a couple of stays to get used to basically sitting in someone's dining room with strangers as they cook breakfast in their actual kitchen, but it truly is an unforgettable experience.
We have met some of the most interesting and enjoyable people at breakfast in some of the places we have stayed, including the hosts themselves!  Sitting across from complete strangers and sharing breakfast is truly amazing, and oh my, the conversations you will have!  There is a chance to meet local people who can share history about the town and surrounding area, and you might also meet others who have traveled from other parts of the country with many of their own stories to tell. Finding a locally owned bed and breakfast for your stay is one of the most wonderful things that I can recommend on your small town adventure!  It truly is a treat and an experience all on its own!
Create The Unexpected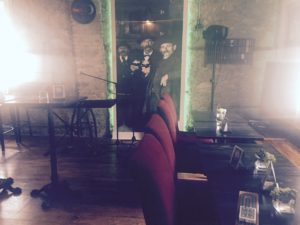 When Chuck and I visit a smaller town, we rarely have a "game plan" to follow, especially when we know nothing about where we are going. I know it sounds a little crazy to do this, but it's actually so much fun if you have an open mind! We normally like to walk around and just stop in whatever places come our way.  We have discovered some of the coolest restaurants, bars and shops by simply walking around and popping into different paces.  I feel like I have so many stories that I could share about the unpredictable fun times we've had on some of these trips.
My favorite unexpected time we had was just this past spring when we visited Cedarburg, Wisconsin and stayed at the Stagecoach Inn.  The Inn has a little pub attached that is opened to guests and the public throughout the day.  On that particular night of our stay, the innkeepers (who were two of the nicest people by the way) had some friends coming in town, among them a few musicians. They informed us that they might stay open a little later with this additional entertainment, and that we were welcomed to join in on the fun.  Well, "a little later" meant midnight, and "some friends" ended up being an entire group of people who were extremely talented musicians. We ended up sitting in this pub for close to 7 hours listening to music, talking to the people around us, and making friends with these people who made us instantly feel like we had known them our whole lives.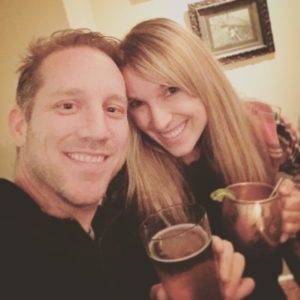 I guess what I'm saying with this story is that you just never know who you are going to meet or what kinds of places you're going to find, especially when you go into a situation not having a certain expectation or definite plan. While this holds true to anywhere you visit, visiting a small town for me has always allowed for a different type of spontaneity that is a little more personal, intimate, and relaxed.
Enjoy the Company
One piece of small town vacationing that I love more than anything whether I am with Chuck or with my friends or family is the way that time seems to just stop and disappear, and I feel as if I am able to escape into this snow globe and just live in the moment with the people I am with, free of distractions or time schedules. Personally when I visit a smaller town, I feel less of a sense of urgency to fill my time with sight seeing and "being a tourist" (which I do love being at times, don't get me wrong!), and am  filled with more of a desire to have this relaxed, unexpected fun around town and get lost in its charm.
I have memories of visiting small towns with friends over long weekends and spending hours in coffee shops just talking and simply enjoying the fact that we were together in this little corner of town. I also have memories of being with my mom on a main street traveling from shop to shop not worrying about the time or what we were going to do later that day, occasionally stopping for ice cream or a coffee and more conversation. I have a memory with Chuck of walking down the street in Woodstock, Illinois, and stumbling upon this tiny bowling ally with about 6 lanes where we ended up bowling for two hours over beers and so much laughter. It's an amazing experience when you can forget about time and schedules, and just see where the town takes you!
 "Drive until the city lights dissolve into a country sky" -Zac Brown Band
If you have a long weekend or an opportunity to go on a short trip, I strongly encourage you to look right outside your backdoor!  I guarantee you will find so many great options of towns where you can become "small town charmed!" Whether you are going with your husband or wife, a group of friends, or your family, taking a trip like this can be just as unforgettable and fun as visiting a big city or staying at a resort.
Find rare treasures in local shops, eat at a family own restaurant, have unexpected conversations with new people, experience the charm of a bed and breakfast, and allow time to get away from you as you walk around Main Street or sip coffee in the town square. Small town vacationing is its own kind of adventure, and one that can be relaxing, unpredictable, enlightening, and entertaining all at the same time!
What are some unforgettable small towns that you would recommend visiting?? I'd love to hear your stories!
Wishing you zest & light,
Stephanie =)
Save
Save
Save
Save
Save
Save
Save
Save
Save
Save
Save
Save
Save
Save
Save
Save
Save
Save
Save
Save
Save
Save