Happy August, friends!  It's so hard to believe that it is coming up on the 6 month anniversary of my blog, Citrus and Sun!  In this post, I am so excited to be accepting the Sunshine Blogger Award from a very special friend who I cannot wait to introduce to you!  I wanted this post to be so much more than just a recognition and acceptance of this special award. I am so thrilled to use this post as an opportunity to celebrate the amazing community of bloggers that I am so excited to be a part of, and to highlight some of their "sunny" places in this massive online world!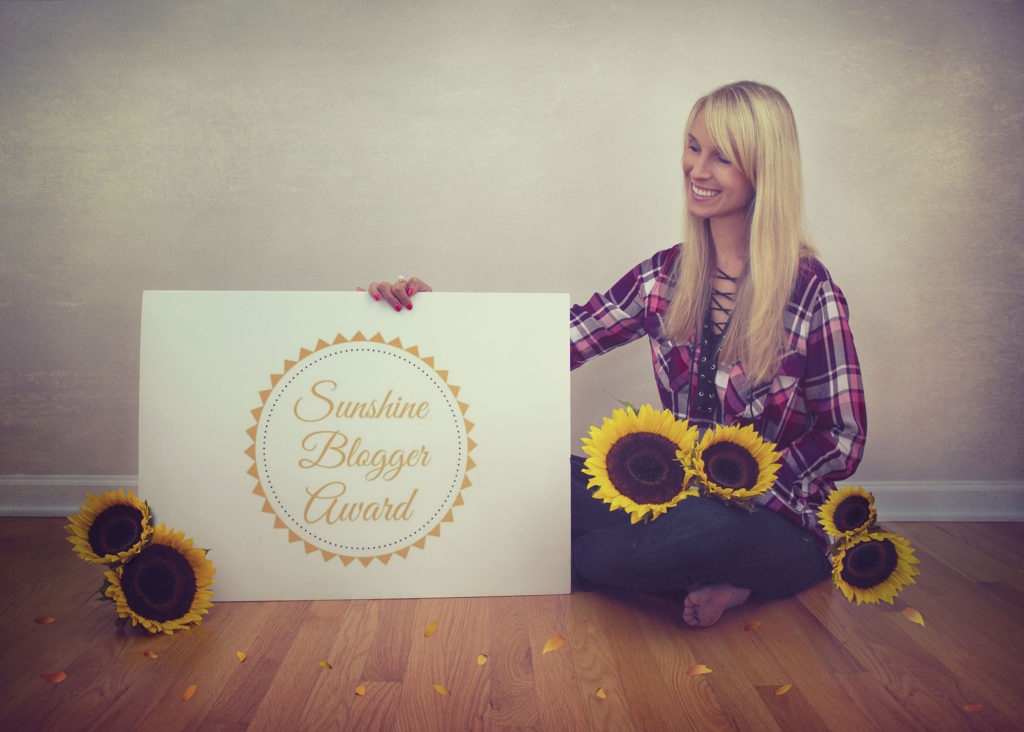 Photo by Studio Eiler @studioeiler
When I started my blog, I really had no idea what I was getting myself into.  I just knew that I wanted to write, and I was finally in a place with myself where I was ready to start putting my writing out there for others to read.  What I didn't expect was to become a part of such an encouraging community of people who are not only talented and creative, but who have also been supportive and positive in my blogging journey. I continue to be inspired by their beautiful, unique spaces that they have worked so hard to create!
I am so excited to share that I have been nominated for the Sunshine Blogger Award by my closest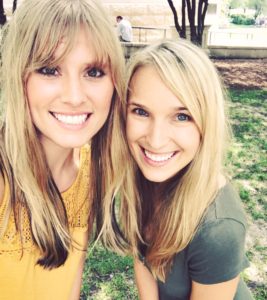 blogging friend Erin Hefta Ross from the blog, A Beautiful Life, The Journey! Her blog is an uplifting space where she writes about topics that are straight from the heart. Her voice is encouraging and real, and she cheers her readers on with her positive and supportive tone. Erin and I became friends instantly through our blogs and social media. She is a person who makes you feel like you have known each other your whole life!  In July, Erin and I had the opportunity to meet in person when she was visiting her family in Chicago! It was truly a special experience, and I am so grateful that the blogging world has brought us together! I strongly encourage you to check out her blog and if you are on Instagram, follow her at @erinruscel! She posts the most uplifting messages, pictures and stories, and will definitely brighten your day!!
Erin, thank you for nominating me, and for supporting Citrus & Sun! You are such an inspiring writer, and I am blessed to call you my friend!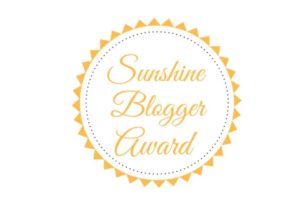 The Sunshine Blogger Award is given to bloggers by other bloggers who they feel are creative, positive and inspiring.  Once nominated, the blogger is to write a post in which they:
1. Thank the blogger who nominated them and link back to their blog.
2. Answer the 11 questions asked by the blogger who nominated them.
3. Nominate 11 other blogs and give them 11 new questions to answer.
4. Notify the your nominees and display the Sunshine Blogger Award logo in your post.
My Answers to Erin's Questions!

1. Why did you start your blog? What do you want others to get from reading your blog?
I have always loved creative writing, and I have always been a pretty deep thinker.  Like, too deep sometimes in my opinion.  Writing has always been an outlet for me, but I have always been very private with my work.  One morning this past February I was writing in my journal and the idea of putting my thoughts onto a blog just struck me like a flash of lightening. The urge to finally share my writing with others was something that I had been waiting for and anticipating for a long time.
I want my readers to simply enjoy my writing and connect with my words in some way. I want it to cause them to reconnect with a memory or a fleeting thought. I want my readers to know that they are not alone in their thoughts. I want them to discover something new about themselves, or rediscover a part of them that they want to explore and reopen.  As a writer, I want to be open and honest, and maybe a little vulnerable at times. There is definitely a lot that I want this blog to be, but right now I am having fun connecting with my readers and rediscovering who I am as a writer.
2. If you had to give your personality a color, what color would you be and why?
I had to "cheat" a little with this question because it totally stumped me, so I decided to ask the person who at times knows me better than I know myself: my husband, Chuck.  His on-the-spot answer (after worrying that this was a test and that he might pick the wrong color): "My first thought is purple.  Purple is fun and playful, and it's also calm and cool.  It can wear a lot of hats and it compliments so many other colors.  It's a unique color and it also reminds me of creativity. Purple can be a serious color when it's darker and it can be playful when it's a little lighter."
So there you have it!  I have a purple personality!
3. Do you have any pets? Are you a dog or a cat person?
YES! I have two cats, Grizzy and Dezzy. They are sisters who showed up with their mother on my mom's front porch one morning!  I took the two kittens and my mom took their mother, who she named Bella (totally after the Twilight Saga which we love to watch over and over again with no shame).  Grizzy and Dezzy are my heart and soul!  And yes, I am absolutely a cat person.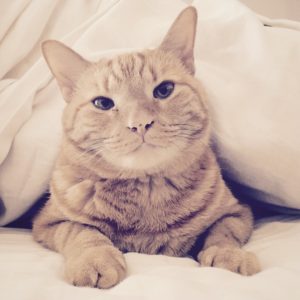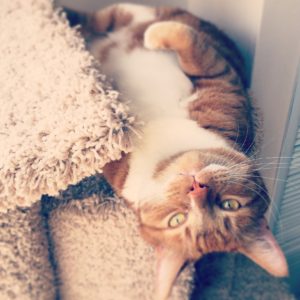 4. Tell me a bit about you and your family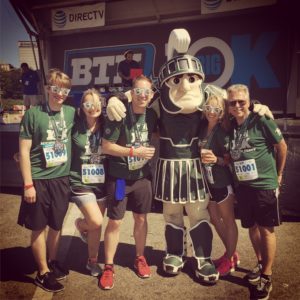 I love my family so much! Many of you probably already know about my husband Chuck, the man behind the photos =) I have a younger brother, Jonathan, who is my partner in crime when it comes to horror movies, all things music, and writing.  My mom is a best friend to me, and can light up any room she walks into with just a smile.  She is one of the best listeners I know, and has taught me what it means to be a good friend to others and to myself.  My dad is the hardest working man I know, and is an extremely talented self-taught musician. My family owns a restaurant in Grand Blanc, Michigan called Brickstreet Bar & Grill! If you are ever in the neighborhood you should definitely check it out! =) I may be a little biased, but the food is delicious!
5. What is your favorite drink?
When I thought about this question I realized that I really only drink water and wine.  So wine it is =)
6. If you could give one piece of advice to a new blogger, what would it be?
It takes time to find your voice.  When I first started writing, I found myself writing very formally.  I was always a perfectionist in school with my writing techniques, and for some reason I felt that I needed my writing to be perfect and polished.  One day I opened my journal and read one of my entries and actually laughed at something that I wrote because I could actually hear my tone and voice coming through the writing.  My journals are written in my voice, and I realized that my blog needed to be, too.  Your readers identify you by the style of your writing, your voice, and your tone.  Be you! Let your voice shine through!
7. What is your favorite thing about yourself?
I have become more patient in the last few years, and growth in this area has been something I have really learned to appreciate about myself. Patience has allowed me to be a better friend, wife, teacher, and writer.  Patience has also helped me be a better friend to myself.
8. If you had to choose one meal for your last meal, what would it be and why?
An extra large Greek Salad with extra feta cheese, extra dressing, and extra pepperoncinis, and a large side of Macaroni and Cheese. AND a glass of Pinot Grigio =)
9. What are some of your hobbies other than blogging?
When I am not blogging, I am adventuring with Chuck, whether that means traveling or exploring our beautiful city of Chicago! I love spending time with my family when I am able to visit them in Michigan, and I have some of the most amazing friends who are also the sunshine in my world! I am an elementary school teacher and absolutely love spending time learning with my students and watching them grow throughout the school year. Music is also a major part of my life; I love playing music, discovering new music, and am absolutely joyful when I am in the presence of a band or a singer/songwriter who moves me with their music and lyrics. 

10. Did you have someone help you when you first began blogging? If so, who?
Chuck has been my biggest supporter with my blog.  I remember that February morning when I woke up and said, "I think that I want to start a blog," he was on his computer that night building my site. Chuck photographs, edits, and creates all of my featured photos with his amazing Photoshop skills, and we have the best time brainstorming ideas for new posts and photo concepts!!  He is the best teammate I could ask for in this journey, and I love the work that we create together!

11. What is one of your dreams?
Beginning this blog and sharing my writing with others has honestly been one of my biggest dreams. I am truly excited for the future of Citrus and Sun, and to continue to grow this space and community!

My 11 Sunshine Blogger Award Nominations!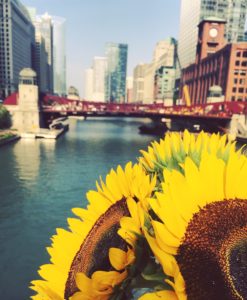 I am having so much fun getting to know other bloggers through social media and their writing.  I am so excited to share these 11 blogs with you! I encourage you to explore each one over a cup of coffee (or a glass of wine) and be inspired by their amazing work!
Diana from My Lovelier Days
2. Kate from Cat 'n Rat
3. Kaitlyn from the skincare pharmD
4. Julia from Sensible Chaos
5. Airriaunte from Coffee With Tae
6. Dedra from dedra writes
7. Paige from The Anxious Photographer
8. Sara from Cake Over Steak
9. Jaycie from The Souring Swine
10. Crystal from The Cappuccino Traveler
11. Corey from The Nostalgia Diaries
Congratulations to you all! Thank you for *being you* and sharing your writing with the world! Here are my questions for you!
What do you love most about blogging?
How did you come up with the name of your blog?
Who is your favorite musical artist /band of all time?
Describe one of your favorite memories.
What is your favorite place you have traveled to or visited?
If you could have a conversation with anyone, living or not, who would it be and why?
What inspires you?
Describe your favorite space to work on your writing.
What is your ideal way to spend a morning when you do not have to work?
What is a movie that you could watch over and over again?
What is your favorite blog post you've ever written and why?  Show us the link!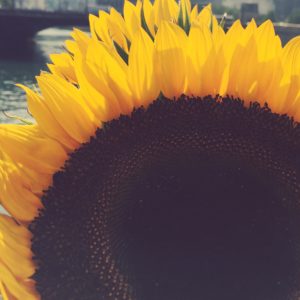 I am so happy that I had the opportunity to write this post and feature some of my favorite bloggers and their creative "sunny" spaces!!  I hope that you will cozy up and enjoy their work as much as I do! Thank you for your continued support with Citrus and Sun! I am looking forward to the next 6 months!!
Wishing you zest & light,
Stephanie =)
Save
Save
Save
Save
Save
Save
Save
Save
Save
Save
Save
Save
Save
Save
Save
Save
Save
Save
Save
Save
Save
Save
Save
Save