Happy summer, my friends!!!  I have been so thankful for these long days and warm nights. Anyone else??  In this edition of Citrus & Sun Moments, I am sharing my appreciation for yoga and meditation, my recently discovered love for photography, and why I am never taking off my new cowboy boots. Plus, scroll down to the bottom of this post to check out my June playlist!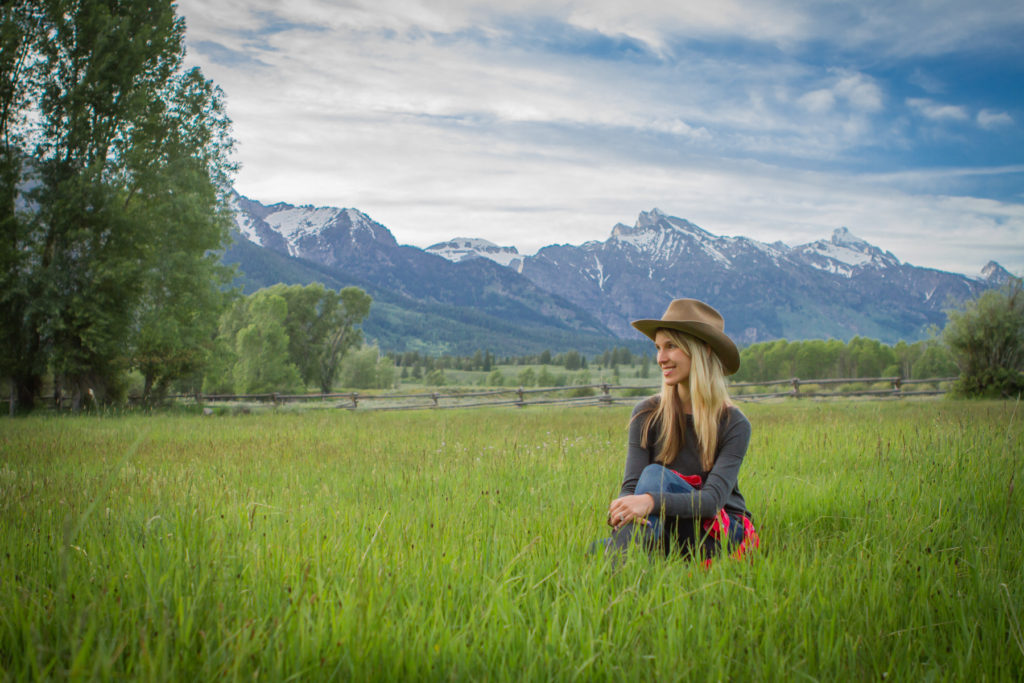 Mountain Sound
School's out for summer!  Another school year is officially over and this teacher is definitely ready for some vacation. This month, I kicked off the summer season by visiting my family's ranch in Jackson Hole, Wyoming.  Escaping into this quiet valley of trees, bonfires, and wildlife was exactly what I needed to stir up the inner peace!
In the past, my summers have seemed start off busy and jam-packed with road trips, festivals, work training, and attempting to get every little thing on my to do list done. This June I have actively tried to do the opposite by giving myself permission to simply rest. More walks by the water. Longer moments with my book and coffee in the morning. Being a better listener to myself. As a result, this month has been rejuvenating and recharging, leaving me peaceful but at the same time energized.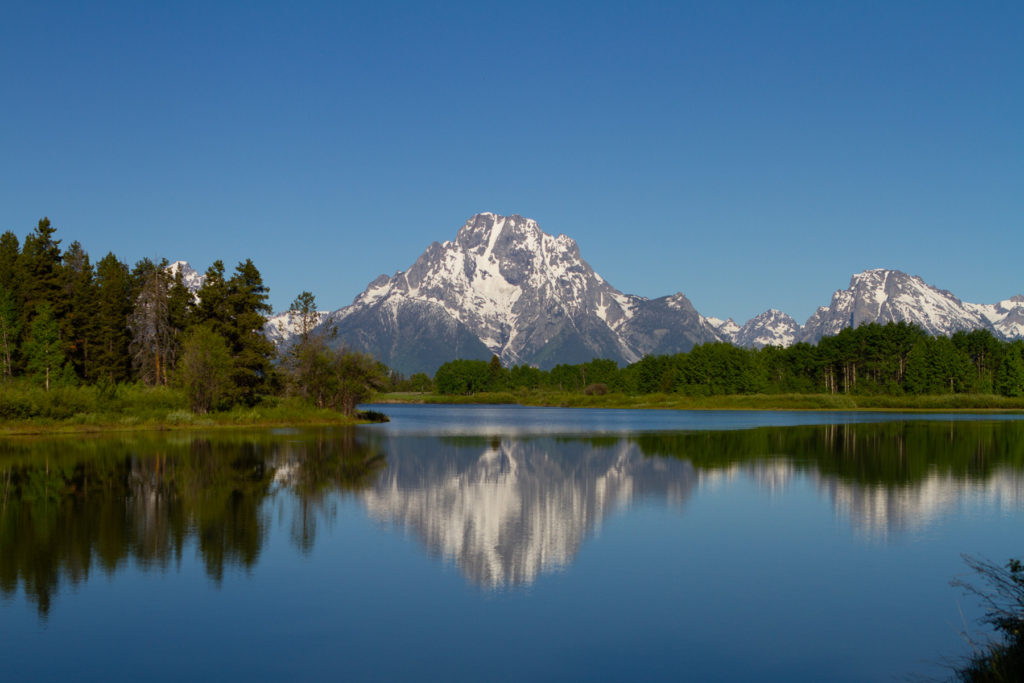 June Zest & Light
It's time for some of those small moments from this month that have brought zest and light to my life!  New to Citrus & Sun?  Visit my about page to read more about the meaning behind my blog and these monthly moments that I am sharing with you!
1. Yoga/Meditation
So recently I have discovered that I don't breathe properly, if at all. A skill that I encourage my students in my classroom to use each day to calm and self-manage is one that I am not using myself. Does anyone every feel like their days are so busy that your first deep breath that you actually notice is when you sit down at night to go to bed?
After taking only two classes of yoga/guided meditation, I realized that this has been me and I need to change. Meditation has always been very difficult for me to do on my own, but I am finding that having someone guiding through my breaths and my thoughts is much more effective in achieving this mindfulness that I have been craving.  I am so excited to continue this class throughout the summer and find my breath again!
2. The Art of Photography
Chuck bought the two of us a photography class to take together this past month.  A SIX HOUR photography class to be exact.  A little intimidating, right?  After Chuck upgraded to a newer model of his Canon camera, I was lucky enough to inherit his old one. The course gave me a new appreciation for photography as an art form. Our instructor was extremely knowledgeable and an absolute joy to listen and learn from through her examples and personal stories. I remember how inspiring it was when she told us that we can create stories within our photos. No longer can I simply "point and shoot." Instead, I find myself adjusting my body, my focus, the camera angle, the lighting, and the positioning of whatever I am shooting. Wyoming was a photographers playground, and running around taking photos with Chuck was definitely one of my favorite memories from this month!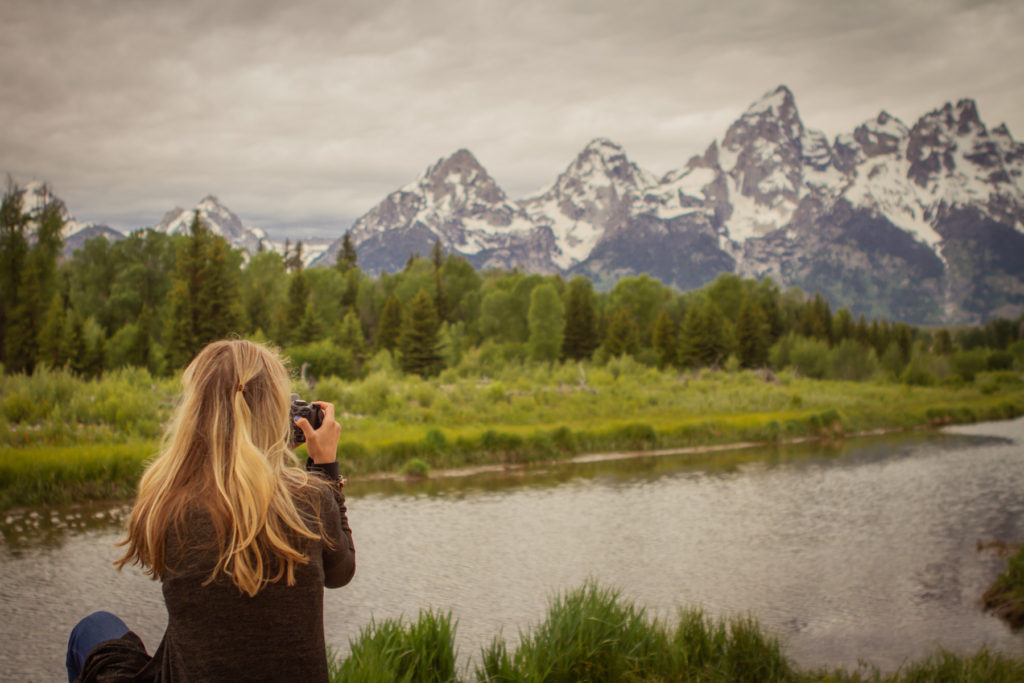 3. My Cinderella Cowboy Boots
I rarely show excitement for shoes, so this is actually a pretty big deal. From the moment I took my first step in the cowboy boots that my family let me borrow for our week in Wyoming I knew that I wouldn't be taking them off.  Hey, this blog is all about finding joy in the smallest things, right??  Never have I found more joy in a shoe! =)  Not only did I wear these every moment in Jackson Hole, but my aunt let me take them back to Chicago with me (Thank you, Nancy!!).  Mine are the black pair — I'm in love!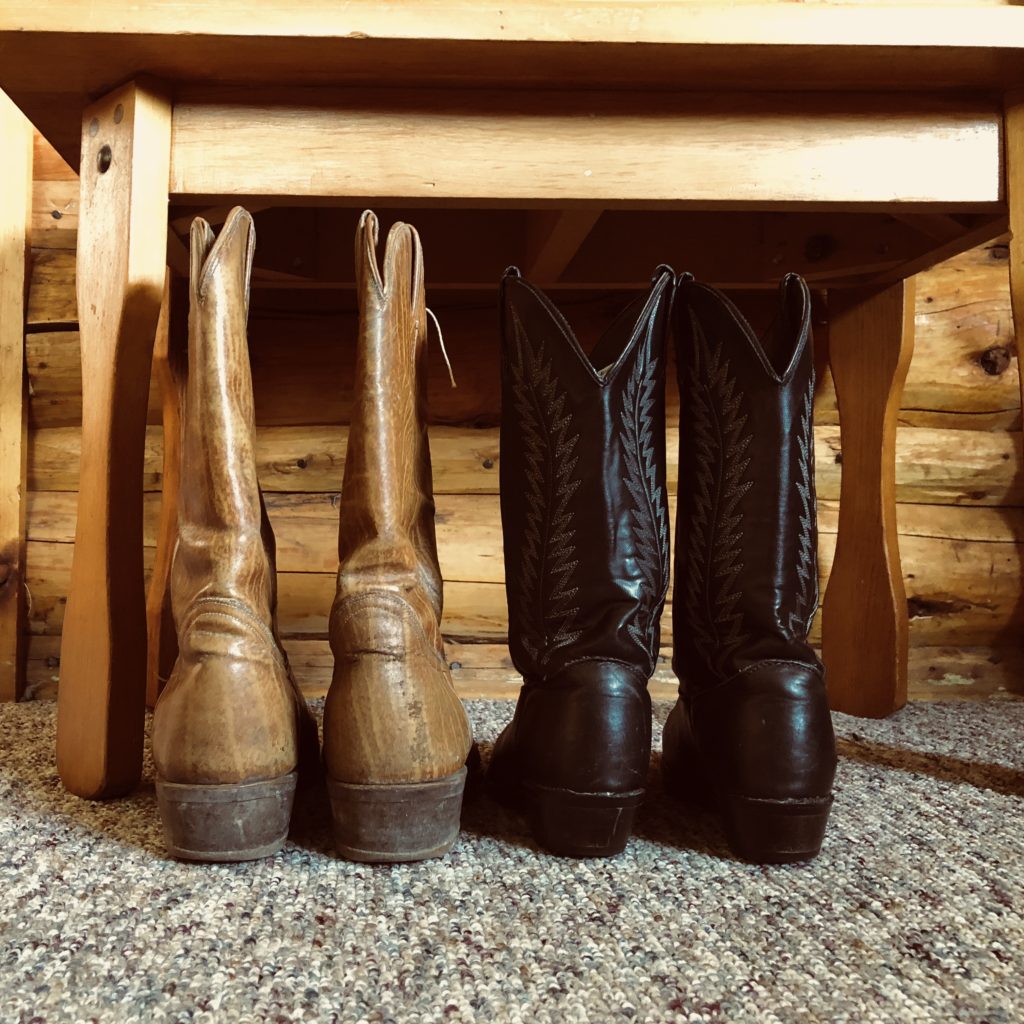 4. Sound Wave Art
Last month, Chuck and I celebrated our 2nd wedding anniversary and I was determined to find the perfect gift that would mean something to both of us. I found a company online called Bespoken Art that creates sound waves to songs or spoken words. I immediately decided that having a sound wave created of the song I walked down the aisle to on our wedding day would be the perfect gift ("Lift Me Up" by Mree).  We finally had it framed this month and we couldn't be happier with how it turned out! Okay that is an understatement — we are actually OBSESSED with how it turned out. Hanging this art up in our living room gives us a daily reminder of that moment and unforgettable day!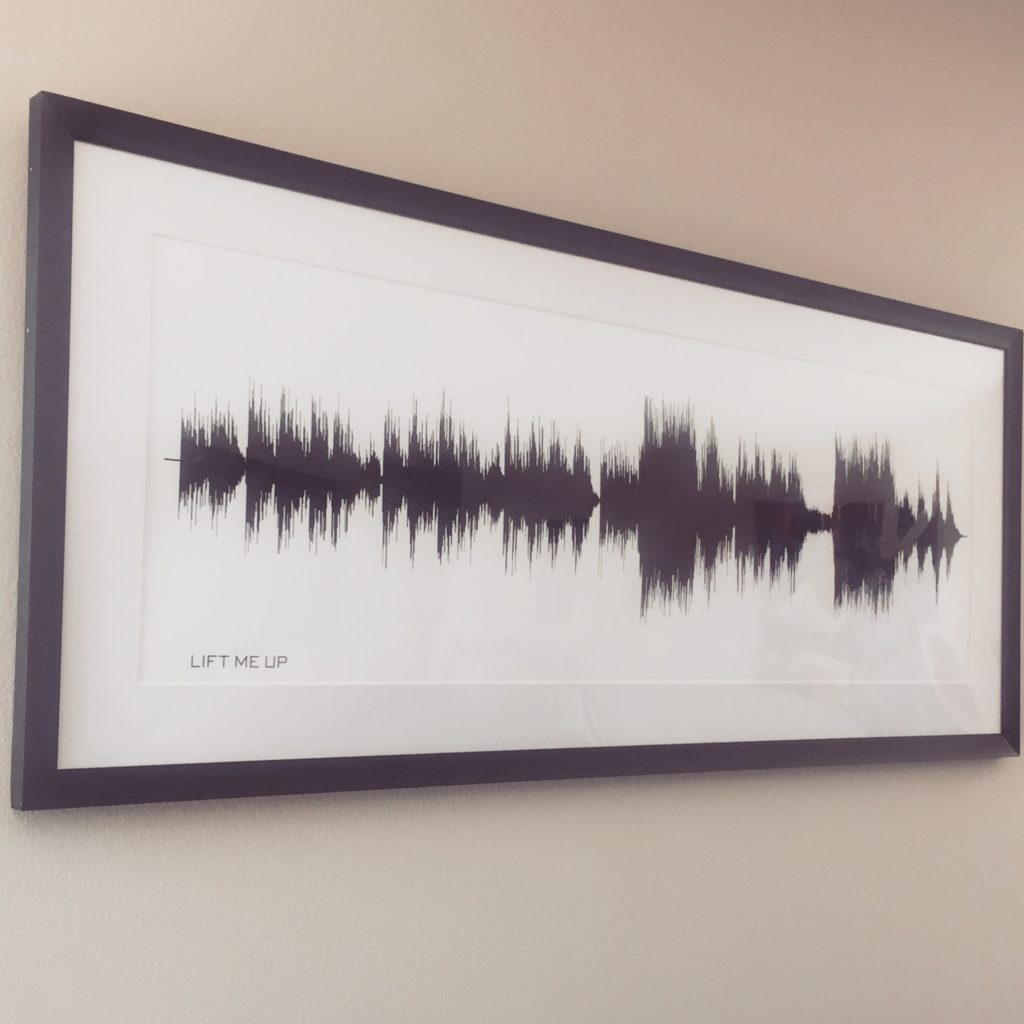 5. Yahtzee!
One of my favorite moments from this month was playing the game of Yahtzee with my family in Wyoming. My parents, my brother, Chuck, and I gathered around a little table in front of the fireplace and played game after game of Yahtzee, laughing, trash-talking (Chuck and my dad), and sipping on wine and bourbon. I grew up playing board games with my mom and I truly believe that times when I have been gathered around game pieces, cards, and game boards with others are some of the purest moments of my life. This summer, blow the dust off of some of those old board games, no matter how cheesy they may seem now. The nostalgia alone is enough to create conversation and new memories!
June Playlist
This month's playlist was definitely inspired by my trip to Jackson Hole, Wyoming and the chill/rejuvenating vibe that I have been working hard to embrace these last few weeks. You can listen to this playlist right from this pagee if you don't have Spotify! Just press play or click on a song!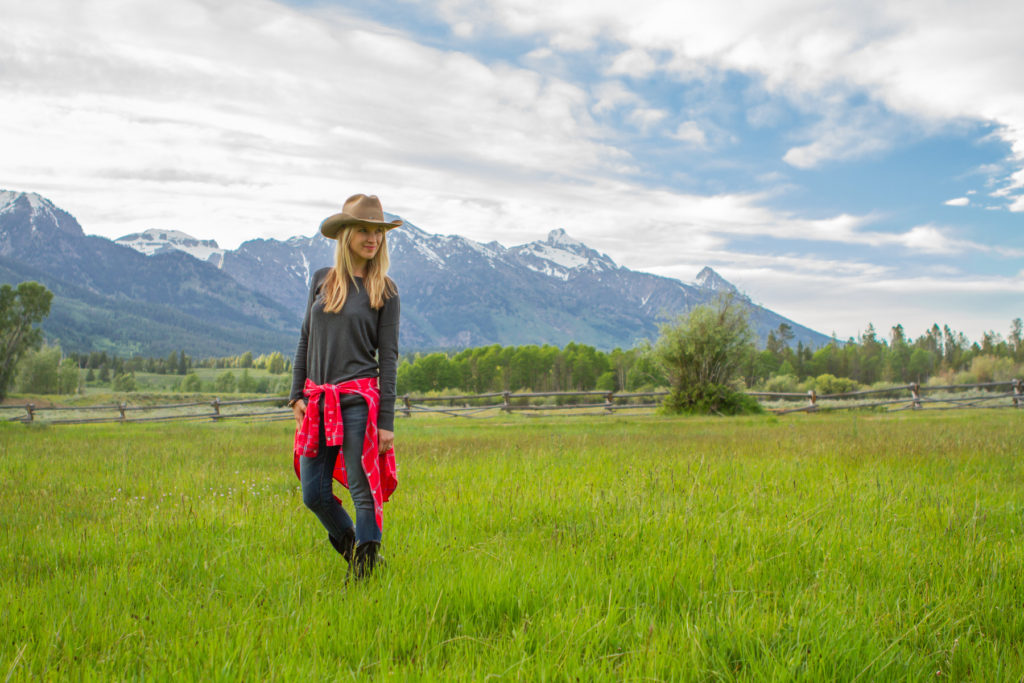 Featured on this month's playlist:
-"Handyman" by AWOLNATION.  I really enjoy the lyrics to this song and it's easy-going tempo.
-"Like To Be You" by Sean Mendes feat. Julia Michaels.  I simply LOVE this collaboration!
-"I Fall Apart." Rosie Darling recently did a captivating cover of this song by Post Malone. I put both versions on this playlist because each brings its own story and sound. It's fun to compare the two!
-"Dying in LA" off of Panic At The Disco's latest album that was released just last week.  This is by far my favorite song!
Thank you for checking out this latest edition of Citrus and Sun Moments!  Remember to use the hashtag #citrusandsunmoments on Instagram to share photos of some of your own summer moments! I can't wait to see what you're up to!
Also, check out my summer post Firecracker Heart to read how you can find simple inspirations all summer long!  Spend each day of your summer with you whole heart and uncover those small moments that will turn into your favorite memories.
Thank you for stopping by Citrus & Sun!  Happy sweet summertime!!!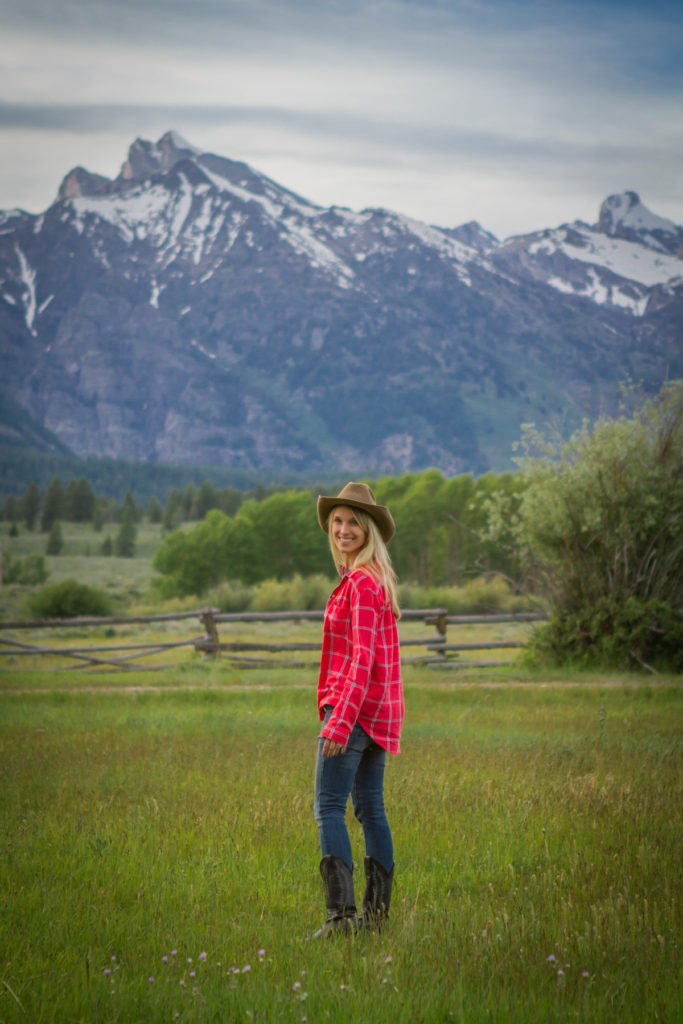 Wishing you zest & light,
Stephanie