I'm still eating Reese's hearts over here. Anyone else?? =) Thank you for stopping by my blog to read my five Citrus & Sun Moments from February! Scroll down to the bottom of my post to check out some of my favorite songs from this month on my February Spotify playlist!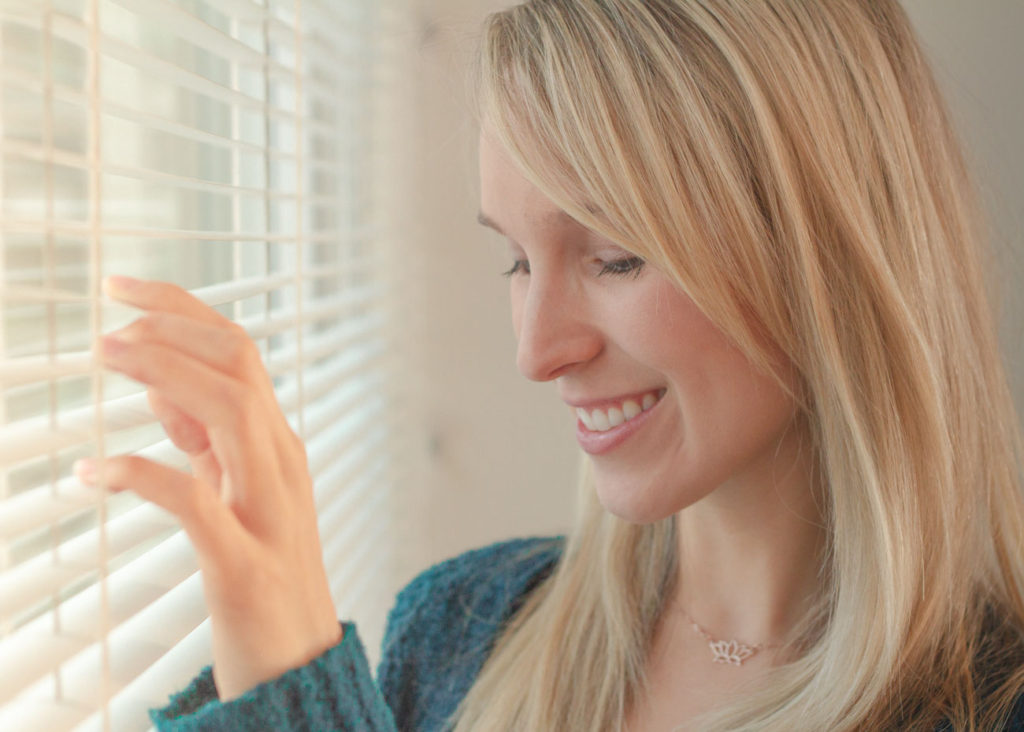 Photo by Studio Eiler @studioeiler
It has been an extremely busy February over here and I am excited to slow….it…..down.  I recently started my 200 hour yoga teacher training which has already been life-changing. Between yoga classes and busy work schedules, February has been jam packed and has definitely changed my daily lifestyle for the better! It's amazing how the right kind of busy can actually make you feel more calm and grounded.
It has been a positive experience for me to structure my time outside of my job with meditation, yoga, journaling, and A LOT of reading. While my days feel full, my mind actually feels less cluttered. While I know that this is not a lifestyle that I can keep up forever, I have committed to it for the next 2 months. I am hoping that I can create daily habits out of some of these practices in order to live a more mindful lifestyle!
February Zest & Light
Citrus and Sun represents the vision of finding zest in the everyday experiences of our lives, and shining a helpful ray of light on them so that they are noticed. When we shine light on these moments and find some "zest," in them, we are sprinkling them with energy, interest, and liveliness in order to learn more about ourselves!
Visit my about page to read more about the meaning behind my blog and these 5 February moments that I am about to share with you!
1. Groundhog Day In Woodstock, Illinois!
Who else LOVES the movie Groundhog Day?? Or maybe I should ask who actually has heard of the movie Groundhog Day? =) The movie was actually filmed in a small town in Illinois called Woodstock about an hour outside of Chicago. Chuck and I visited Woodstock a few years ago in the fall and promised ourselves that we would return for their annual Groundhog Day Festival! This year, Groundhog day fell on a Saturday so I'm sure you can guess where we were at 6:30 in the morning on February 2nd!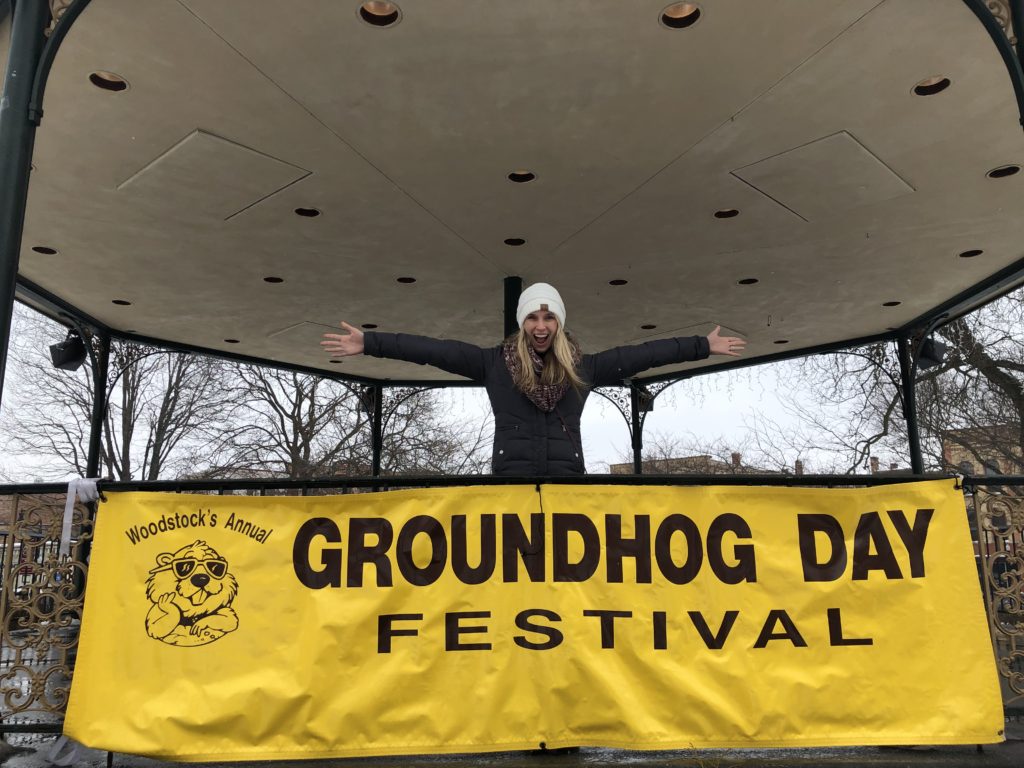 It truly was the BEST weekend! The town's vibe was complete happiness and it was so fun to partake in all of the festivities that the town had to offer. It was literally a 24 hour adventure that I will remember forever and cannot WAIT to do again! Check out the events from 2019 and a recap video here!
2. 360 Sky Yoga
I recently discovered that every Saturday a "Sky Yoga" class is offered at the 360 Observation Deck on the 94th floor of the John Hancock Building! Beginning my Saturday morning with this beautiful view along with an hour of yoga brought me so much joy. Sometimes starting your day from a different perspective can totally change your mindset. Getting myself out of my weekly Saturday routine of reading/coffee on the couch was definitely needed after being cooped up inside for so long.
If you are ever visiting Chicago and enjoy yoga I recommend looking into this experience! We were also granted access to the entire floor after class to enjoy the views of the city! It's a peaceful way to enjoy the morning views of the city.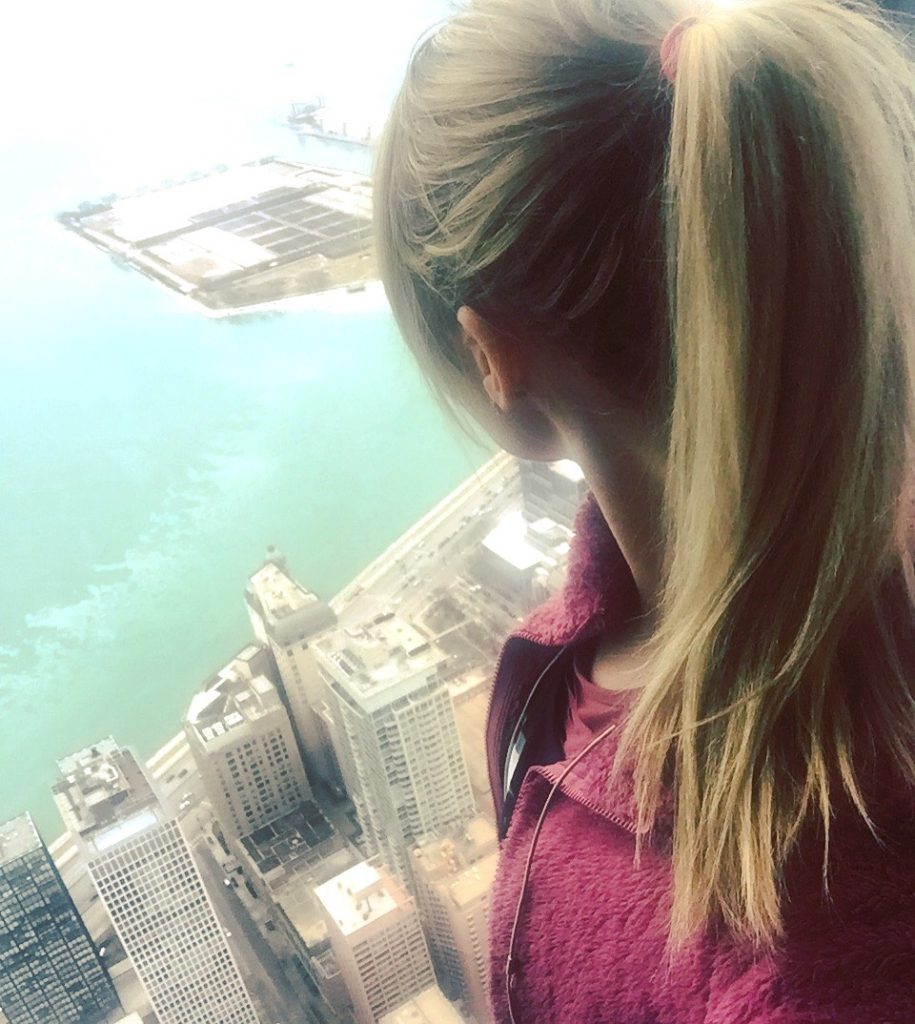 3. Friday Night Wine
January and February have been months of total hibernation. I actually went out to dinner with some friends the other night and I realized that I hadn't been "out" since Christmas.  I'm totally okay with this. One way that Chuck and I love to spend Friday nights at home is literally standing for hours around our kitchen counter with a bottle of wine and conversation. We hadn't done this in a while because of our busy schedules, but this month we finally had a night that allowed us to put on some music, cozy up in the kitchen, and catch up on our lives.
4. The Happiness Project
This month I read The Happiness Project by Gretchen Rubin. This book totally changed my view of what it means to be truly happy, and how important it is to create and find happiness in our daily lives. Each month she picked one element of her life that she wanted to acknowledge or improve upon, and then spent that month dedicated to that one thing. Every moment spent with this book was enlightening and reflective, causing me to think about pieces of my daily life that I should highlight and work on to create more natural happiness in my world. If you're looking for an inspiring read, I would recommend spending some time in the pages of Rubin's happiness journey!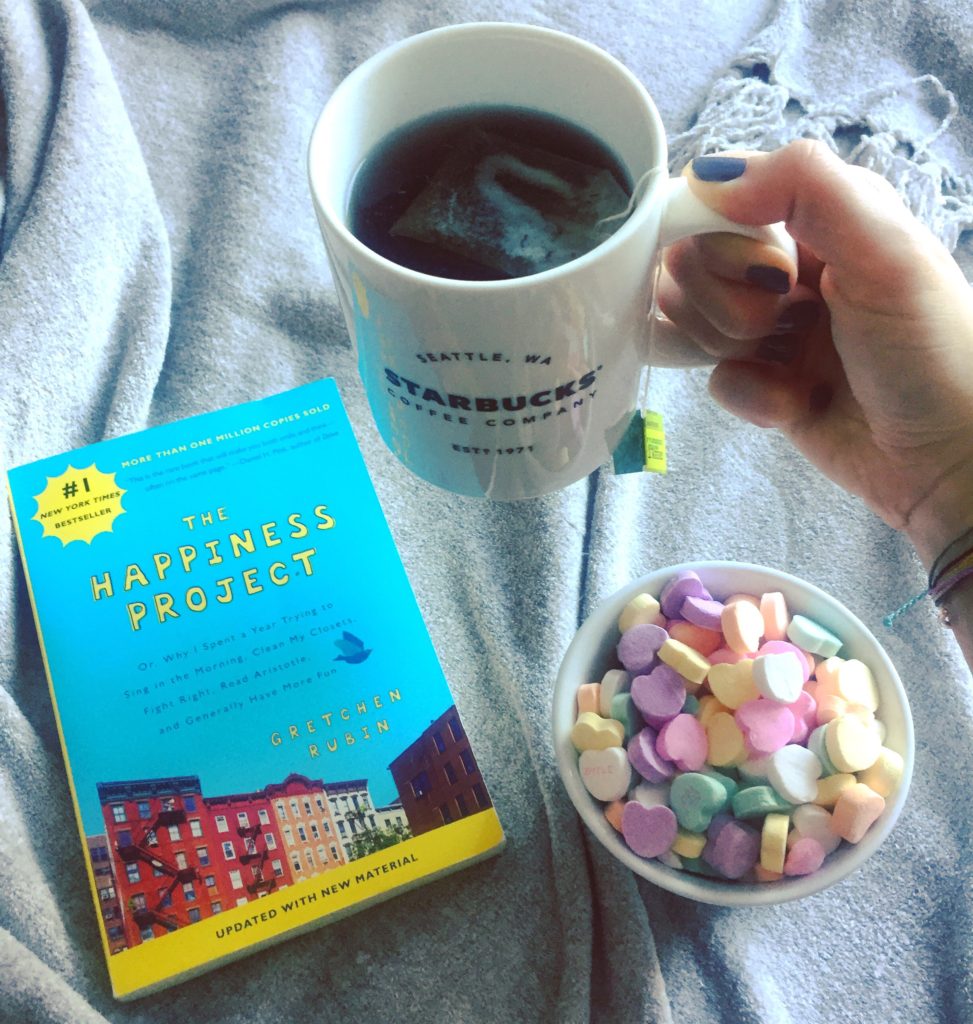 5. Happy Birthday, Citrus & Sun!
Yes, my blog officially turned TWO in February!! This month has been extremely busy and the day of my "blogiversary" came and went, but it did force me to look back on some milestones from this past year!
It was so fun to look back on all of the posts from this past year, the comments from readers, and all of the new ways that I have pushed myself with my blog. You can read more about how/why I started Citrus & Sun in my post Happy Birthday, Citrus & Sun from last year's blogiversary!
Thank you for your continued support with this little space of mine! Your comments and conversations inspire me to continue putting my thoughts and words out into the world!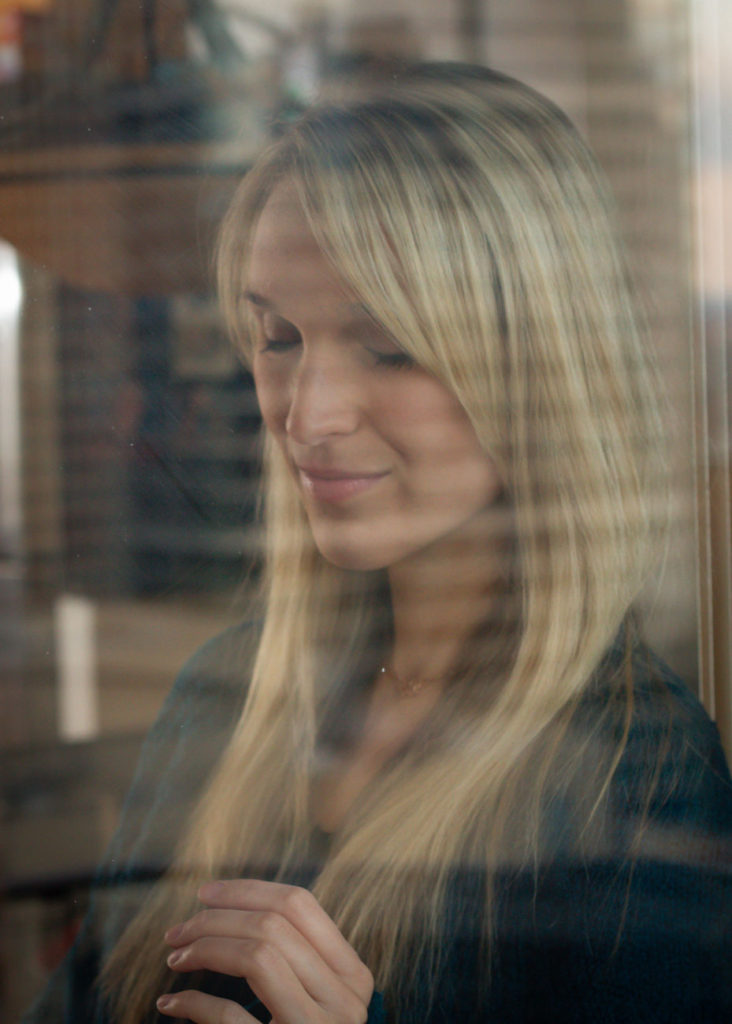 Photo by Studio Eiler @studioeiler
February Playlist
Three of my song picks this month have the word "love" in their titles and I swear that this was not on purpose! You have to embrace the L-Word in February though, right?? Preview these songs on the playlist below, or click the playlist to listen on Spotify for free! You can also check out all of my Citrus & Sun monthly playlists by following me on Spotify! Just type "Stephanie Eiler" into the search bar and click on my picture!
Featured On This Month's Playlist:
Groceries by Mallrat. I love how simple this song is and the lyrics make me smile!
Mermaid by Skott. This song is beautifully haunting! I love the sound of her voice!
Buckle by We Are Scientists. I used to LOVE these guys in college and recently rediscovered their music. This one is an oldie but goodie!
Superposition by Young The Giant. I love the vibes that this song gives off!
Pink Cloud by Pegboard Nerds Feat. Max Collins. How could you have a bad day when this song exists? Not to mention it features the lead singer of Eve 6 =)
Thank you for checking out the February edition of Citrus and Sun Moments!  Remember to use the hashtag #citrusandsunmoments on Instagram to share your own joyful small moments with me! I am also on Twitter as @citrus_and_sun! 
Wishing you zest & light,
Stephanie =)