Our actual birthdays are milestones; book ends to celebrate the end of one year of life and the beginning of another. But after our birthday comes the first unbirthday of our new year — 364 of them to be exact! Each unbrithday makes up the journey of our lives and is proof that we are growing and changing. Though it might not feel like it on your birthday, you are a different version of yourself than you were a year ago.
Let me begin by saying that I LOVE birthdays.  I love my birthday, I love your birthday, I love my husband's birthday, I love my friends' birthdays, I love celebrity birthdays.  I also love any excuse to eat cake and dance.  Your birthday is a beautiful day to celebrate you!  It is the day you were blessed to arrive in this world and begin your journey.  This date is a reminder each year that you are alive, and it's a date that we should continue to show gratitude.
While I enjoy a good birthday, my own birthday can also make me feel a little anxious as I reflect on my life and the thought of being another year older.
Birthdays tend to sneak up on us, especially as we get older.  All of a sudden just because one day went by, we have to add a whole number to our age.  If I'm being honest, this underwhelms me and overwhelms me at the same time. I feel underwhelmed because I don't feel any different than I did the day before, and if I am going to commit to an entirely different age, then I should feel something different, right?  On the other hand, I feel overwhelmed because I think, "Okay…now that I am (a day) older, I should now be… [insert about 100 different goals that I haven't yet accomplished in my life]."
While in that moment it feels as if one day has caused us to suddenly be an entire year older, the reality is that it was actually the other 364 days that landed us at that point.  Three hundred sixty-four days that, in my opinion, always seem to go by in the blink of an eye.
So here I am, celebrating my first unbirthday of my new year.   An "unbirthday" can be defined as the other 364 days of the year that are not your actual birthday, as celebrated by The Mad Hatter and The March Hare in the Disney Classic Alice In Wonderland  (if you have never heard "The Unbirthday Song", I strongly suggest taking a moment to listen and watch!  It will instantly brighten your world, I promise).
"Statistics prove that you have one birthday,
one birthday every year
But there are three hundred and sixty-four unbirthdays
Precisely why we're gathered here to cheer!"
-The Mad Hatter and The March Hare from "Alice In Wonderland" (The Unbirthday Song)
I remember being younger and watching this "tea party" scene, and being entranced with the catchy song and the pure joy of these characters celebrating just another day in their whimsical lives!  I mean, talk about making life a party!  Cake, tea, fireworks, music, dancing, and friends on just another random day??  Sign.Me.Up. Maybe that Mad Hatter and March Hare were onto something when they were dancing around that long table in Wonderland celebrating their "unbirthdays."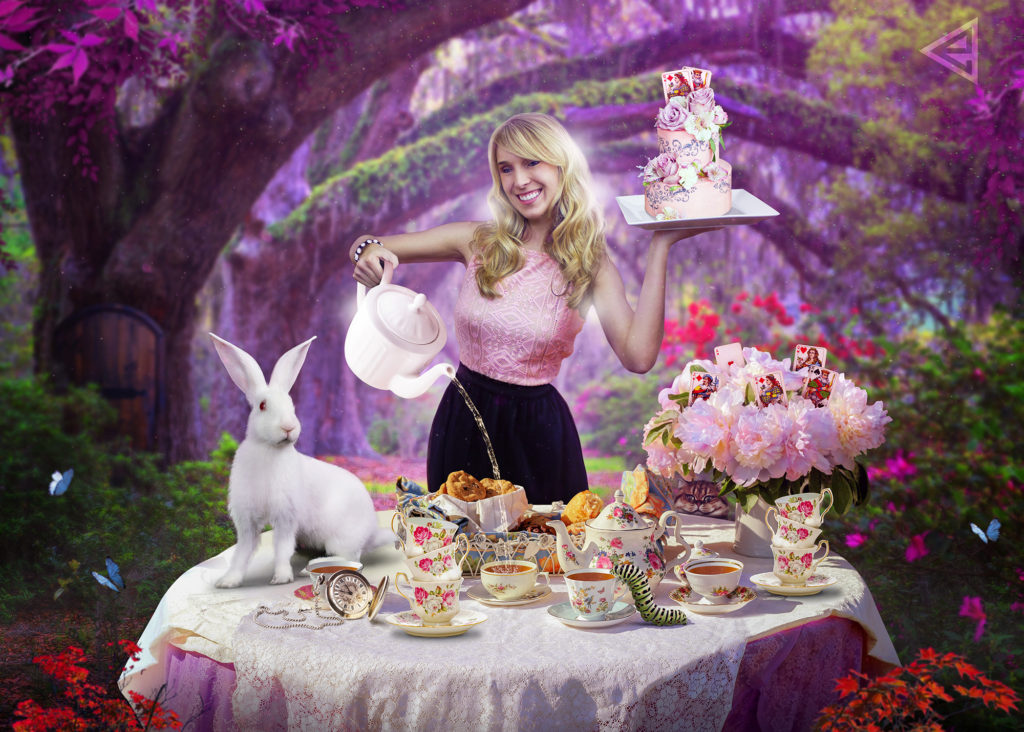 Photo by Studio Eiler @studioeiler
Now we are most likely not going to throw "Mad Hatter" tea parties to celebrate our 364 unbirthdays each year (although can you imagaine??), but we can view these days as being a different kind of special.
Why Each and Every Unbirthday is Important
Our actual birthdays are milestones; book ends to celebrate the end of one year of life and the beginning of another.  But our 364 unbirthdays make up the journey of our lives.  Each day we are are growing and changing in some way.  Though it might not feel like it on your birthday, you are a different version of yourself than you were a year ago.  With each passing unbirthday, you have evolved into….well, you!  Growing and changing is a guarantee of each unbirthday, even if you don't experience a life changing event to reassure you of this change (ie. graduating, going to college, getting married, getting a job, buying a house, etc.).
[ctt template="2″ link="7a8bI" via="yes" ]Our 364 unbirthdays make up the journey of our lives. Each day we are are growing and changing in some way. [/ctt]
The key is to find ways to celebrate you on each unbirthday in some way and recognize this growth, no matter how small.  If we are more introspective and mindful of how we are growing and evolving on our each unbirthday, then we might not feel so shocked when we are suddenly another year older on our actual birthday.  Instead, we can celebrate gaining another year in this world, and truly appreciate who we have become.  As a result, we might begin to feel less of that anxiety that sometimes arises with getting older.
Life gets crazy.  We all have our own responsibilities and routines that make the days come and go, sometimes a little too quickly.  Here are 3 wishes I have for you that might make these unbirthdays stand out a little more from day to day.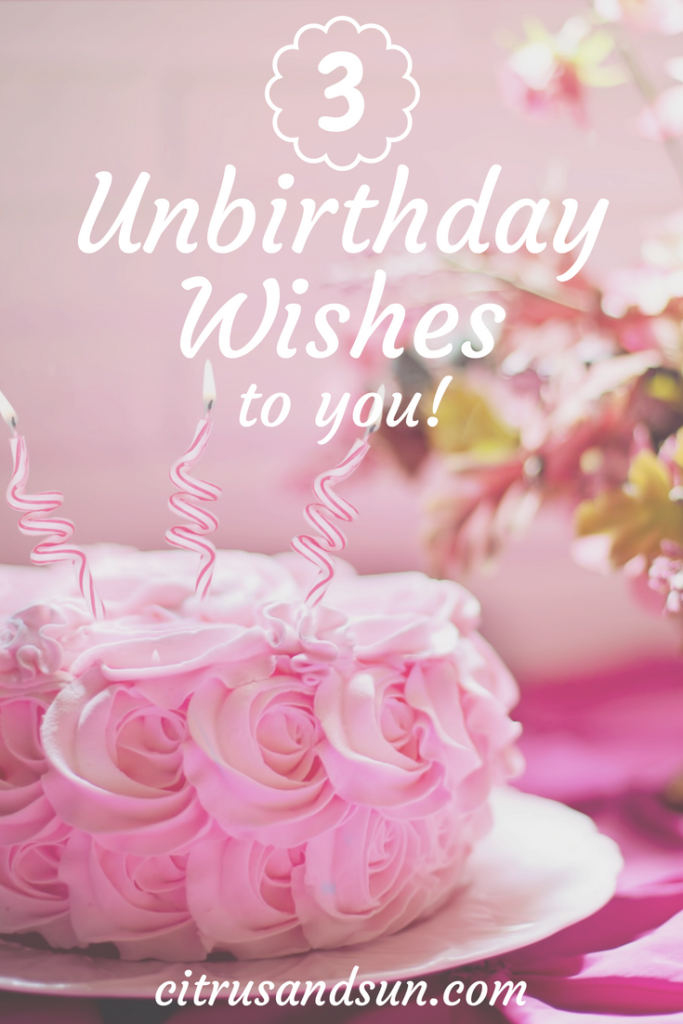 I wish…



…for the word "yet" to appear more in your inner-dialogue.
It's so easy for us to begin thinking about what we haven't done in our lives as opposed to all that we have accomplished, especially as our birthday approaches.  By using the word "yet" at the end of these thoughts, we give ourselves the opportunity and permission to continue to work towards these goals.  The thought goes from not having accomplished something, to not having accomplished it….yet.  Therefore, let's cheers our teacups for what's to come!
…for you to party through life with your Mad Hatters and March Hares.
The people in our lives make up so much of our personal worlds.  When you celebrate your birthday, you are surrounded by the people you care about and who care about you! You might talk to them on the phone, receive a special message or card, or be lucky enough to spend the day with them.  Keep those people close throughout your year, and reach out to them more often.  Fill your world with their presence.  Find your Mad Hatters and March Hares, for life is best experienced with others!
..for you to find your inner "muchness."
In the 2010 version of Alice In Wonderland, The Mad Hatter states to a now 19-year old Alice upon her return to Wonderland, "You used to be much more….muchier.  You've lost your muchness."  In his own unique way, the Mad Hatter was referring to an essence of Alice from when she was a child that he felt that she had lost since her last visit to Wonderland.
To us, this "muchness" could be a part of our identity, something we used to enjoy, or simply a feeling.  Personally I have had a few seasons of my life during which I have felt like I had lost my sense of self.  What I can say to anyone who might be feeling this way is that whatever your "muchness" is to you, it is still there inside of you even though it might not feel like it sometimes.  It never leaves or abandons you!  You might just need to reactivate that passion and allow it to resurface.  Sometimes all it takes is hearing a song, talking to a particular person, or rediscovering an activity that brings you happiness and activates that inner "muchness," or self.   Filling your unbirthdays with moments like these can lead to inspiration and rediscovery.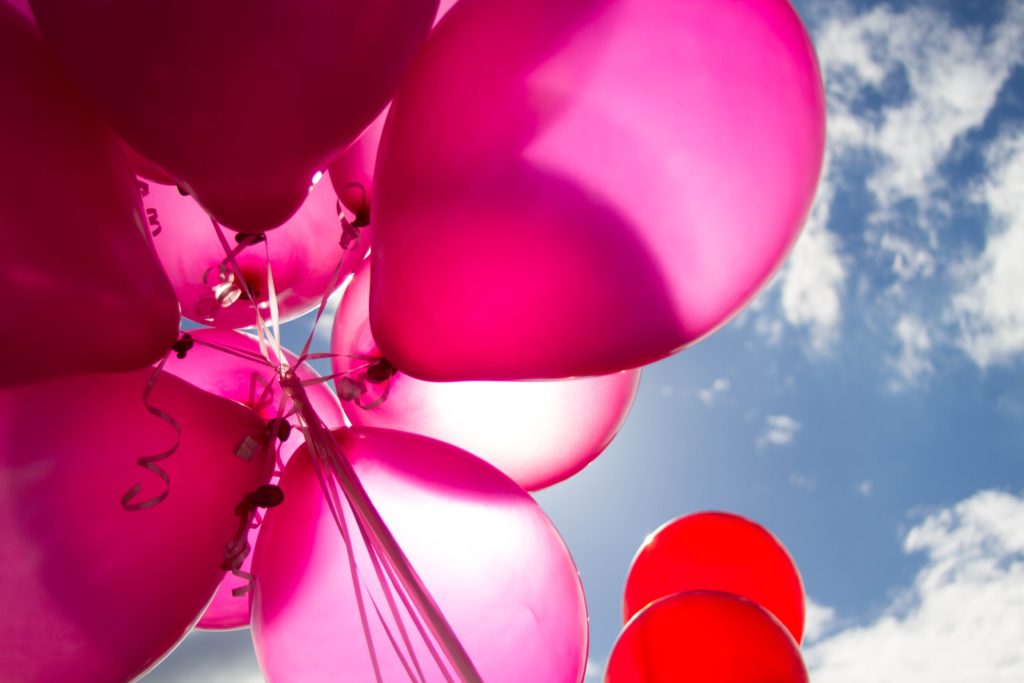 My birthday is over, and it was amazing!  It was the perfect day that included cake, warm birthday wishes from my friends and family, and that pure sense of happiness that makes you feel like a kid again.  For me, another round of unbirthdays has only just begun.  Wherever you are in your own year, I hope that you can find ways to celebrate your unbirthdays more often!  Recognize all of the beautiful things that you are doing each and every day, and appreciate the people who are there to help you celebrate this life!
(Cue fireworks)

A very merry unbirthday to you!!

Wishing you zest & light,
Stephanie
Save
Save
Save
Save
Save
Save
Save
Save
Save
Save
Save
Save
Save
Save
Save
Save
Save
Save
Save
Save
Save
Save
Save
Save
Save
Save
Save
Save
Save
Save
Save
Save
Save
Save
Save
Save
Save
Save
Save
Save
Save
Save
Save
Save
Save
Save
Save
Save
Save
Save
Save
Save
Save
Save
Save
Save
Save
Save
Save
Save
Save
Save
Save