I know that it has officially been spring for almost two months now, but to me it feels like the season has only just arrived! Chuck and I spent our wedding anniversary weekend in Traverse City, Michigan this past week,  and it seemed as if the world was only just beginning to wake up from its long winter slumber.  The thing I have learned about spring is that if you blink . . . you might just miss the best parts of its performance.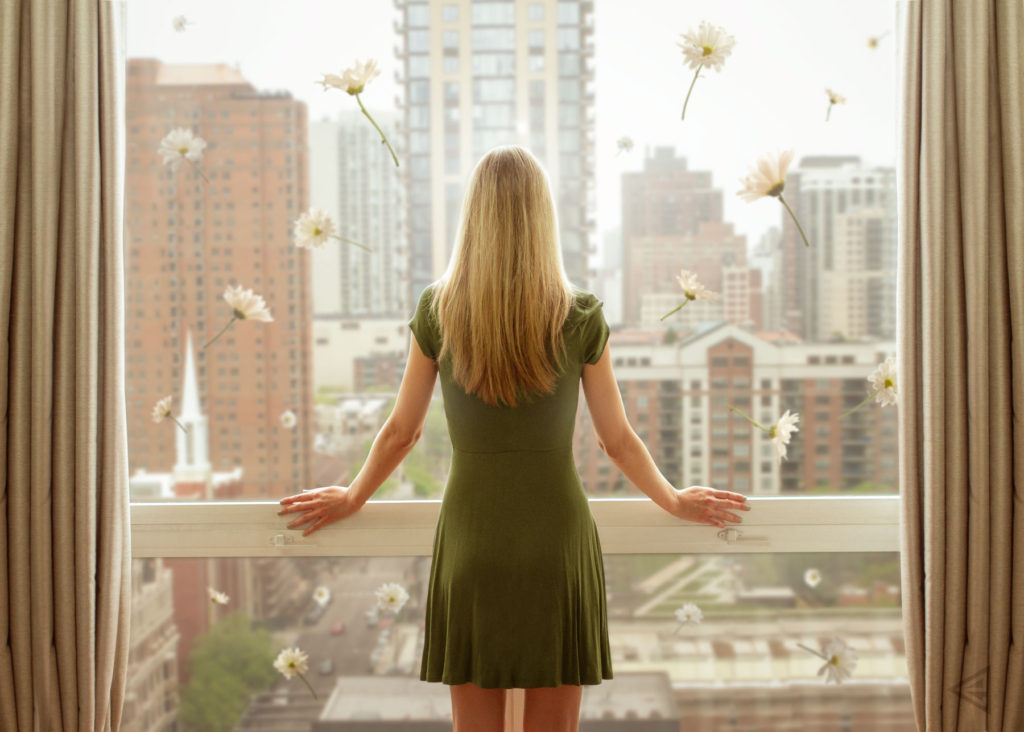 Photo by Studio Eiler @studioeiler
Each season brings joy to my life for different reasons, but since getting married in the spring I have come to appreciate the early days of the season when we are anxiously waiting for the world to show us its green again.
Growing up, I never took much notice to how nature seemed to suddenly come alive overnight. I remember how I would wake up on a sunny, warm day and the trees magically had their leaves back.  One day the grass was dry like straw, and suddenly it was two inches longer and a bright shade of green.  Flowers popped up around trees and in gardens, and the air smelled soft and fresh.
While this shift seems sudden year after year, there is a prelude to this change of scenery that is quiet, graceful, and rhythmic.
I'm Dreaming of a Green Wedding
When we set our wedding date to be in Traverse City, Michigan on May 14th, a green setting wasn't even something that I was worried about as you can probably imagine. I mean, May is in the middle of spring so the world is going to be stunning by default, right? I had cake, invitations, and decorations to worry about!
It was this particular year that I truly realized how just a few days of rain, warm weather and sunshine can impact the days to come.  In the weeks leading up to the wedding, Chicago was still bare and I was freaking out, especially since it is colder in up-north Michigan and everything seems to take twice as long to grow.  Not that there HAD to be flowers and plants everywhere, but a little green on the trees and some grass wouldn't hurt to have in our pictures, am I right?
Well, the thing about spring is that it likes to tease us for days, but that is only because it has plans of its own.  Plans to arrive exactly when its supposed to in the most beautiful fashion. Our wedding day on May 14th, 2016 was a unique spring day.  While there wasn't a lot of green on the trees, the cherry blossoms were in full bloom.  The grass was vibrant and the sun made a quick appearance to warm the chilly up-north air.  There were even a few snowflakes that fell from the sky around dusk, and full on hail the next morning.  Spring had its own plan for our wedding day, and it was perfect.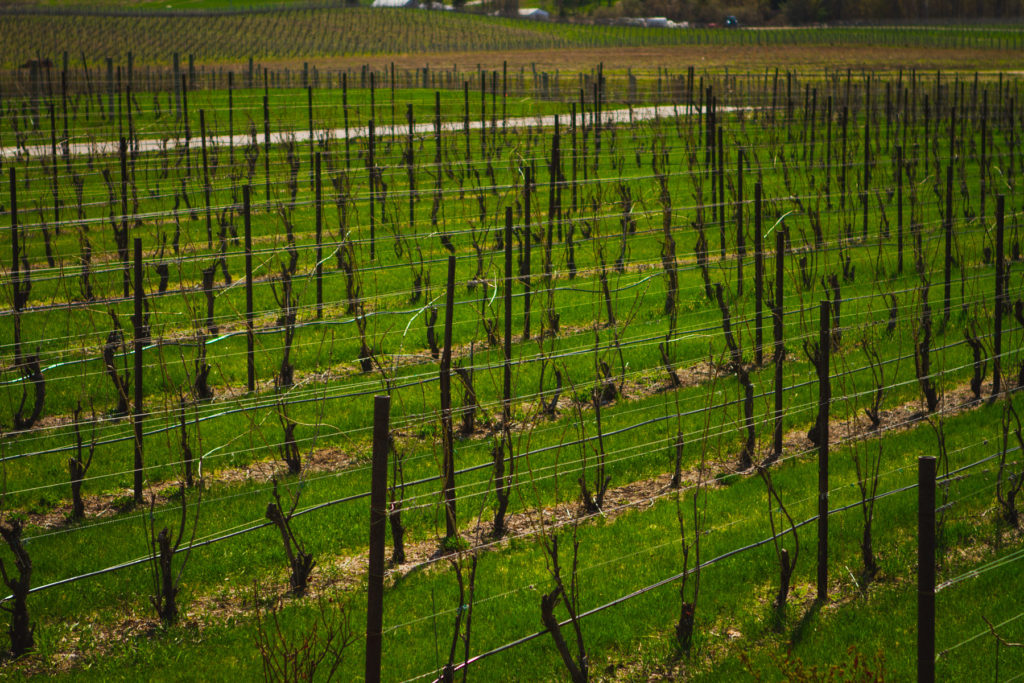 The thing about spring is that it is unpredictably enchanting.
Having had our wedding and now our anniversary at this time of the year has made me more aware of these days in mid spring when the world begins to s l o w l y open up. I am more mindful of the changes and I find myself grateful that each year no matter how long and harsh the winter seems, spring always returns just as beautiful as it was the year before, even if it snows in May 😉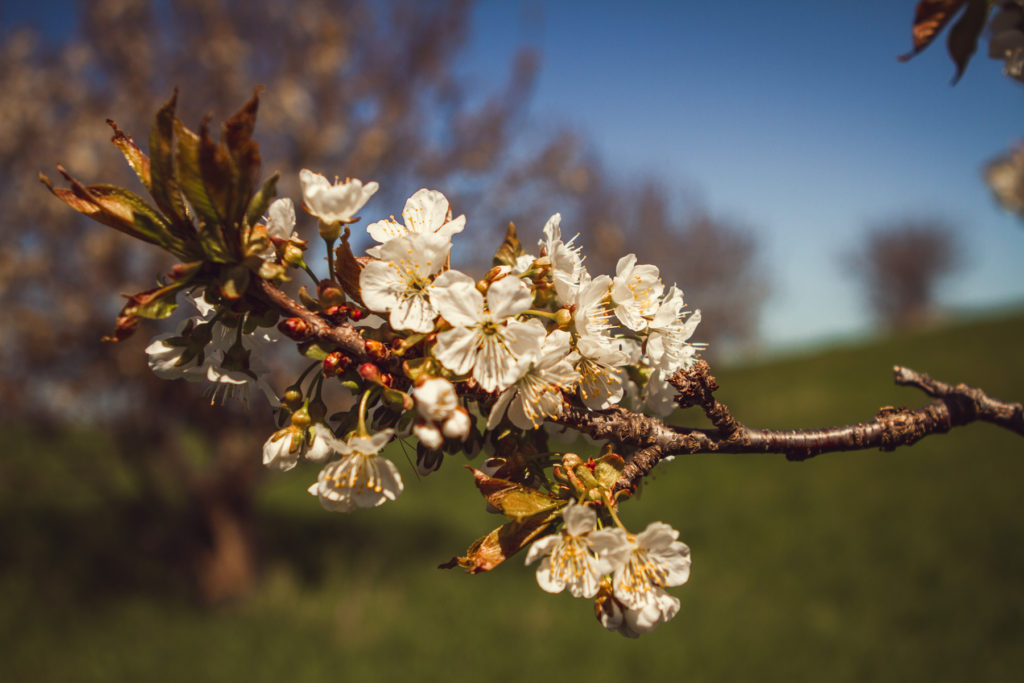 Unlike other seasons, Spring is fleeting.  It seems to come and go with the blink of an eye, making its grand entrance and then fading into summer. While I've always appreciated the sudden blossoming of springtime, I now feel a new appreciation for those days in between.  Those days when the world seems to grow in slow motion and begins to look slightly more colorful and alive.  The hours, the minutes, and the seconds leading up to the moment when you look around and realize that spring has finally sprung!
Wishing you zest & light,
Stephanie
*All of the photos in this post were taken by Chuck in Traverse City, Michigan over our anniversary weekend. I would love to see your spring photos! Share them with me on Instagram by using the hashtag #citrusandsunmoments!