I have always loved documenting my days and experiences with images and words.  Growing up I was always someone who had their notebooks in school covered with pictures, magazine clippings, and inspirational quotes.  There was always something so encouraging about seeing all of those pictures and phrases that represented how I felt inside. Reminiscing on my magazine-clipping days and reflecting on how much those images brightened my daily life inspired me to create a similar space for my current goals and passions: a vision board!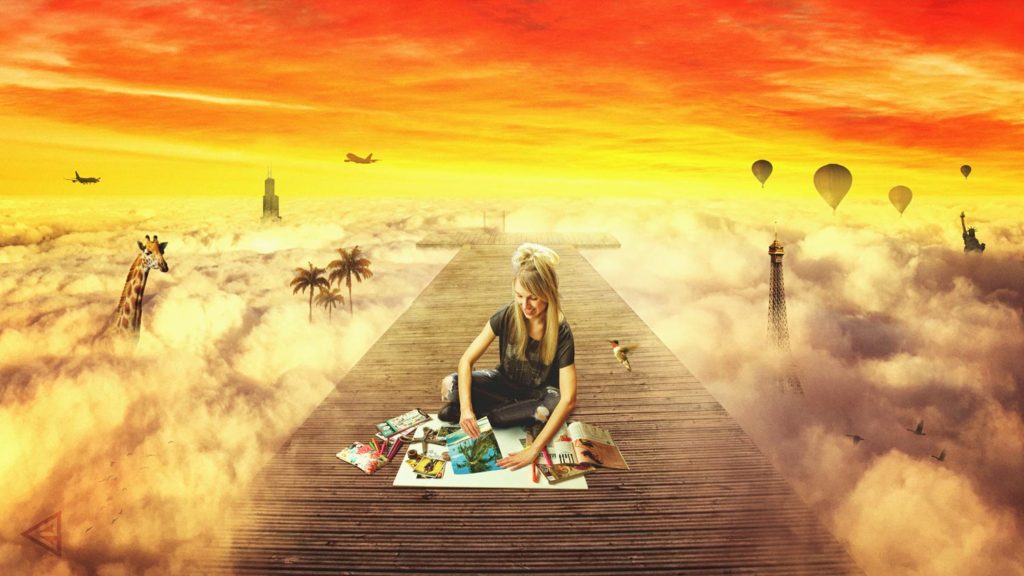 Photo by Studio Eiler @studioeiler
A vision board is a space where your daydreams and goals exist in the form of pictures, words, phrases, or anything else that best represents your vision for your life! It is kept in a place where you can see it often throughout your day, and where it can serve as a constant visual reminder of your desires and ambitions.
I haven't made a vision board in about 5 years, but I remember how seeing it each day hanging on my wall was so effective in motivating and inspiring me to make things happen in my life.
What is it about actually seeing an image of something that we desire or that inspires us that is so motivating?  When I looked at pictures of my last vision board that I made years ago, I realized that it all came down to one thing: emotion.
Physically seeing pictures and quotes brought up some serious emotion in me.  I felt joy, anticipation, love, courage, calmness, determination, pride, and reflection.  Creating a visual representation of what you want in your life activates emotion which I believe ultimately leads to inspiration and motivation.
[ctt template="2″ link="bx6dv" via="yes" ]When we see a visual of our goals and desires every day, we become more emotionally invested in what we want in life. [/ctt]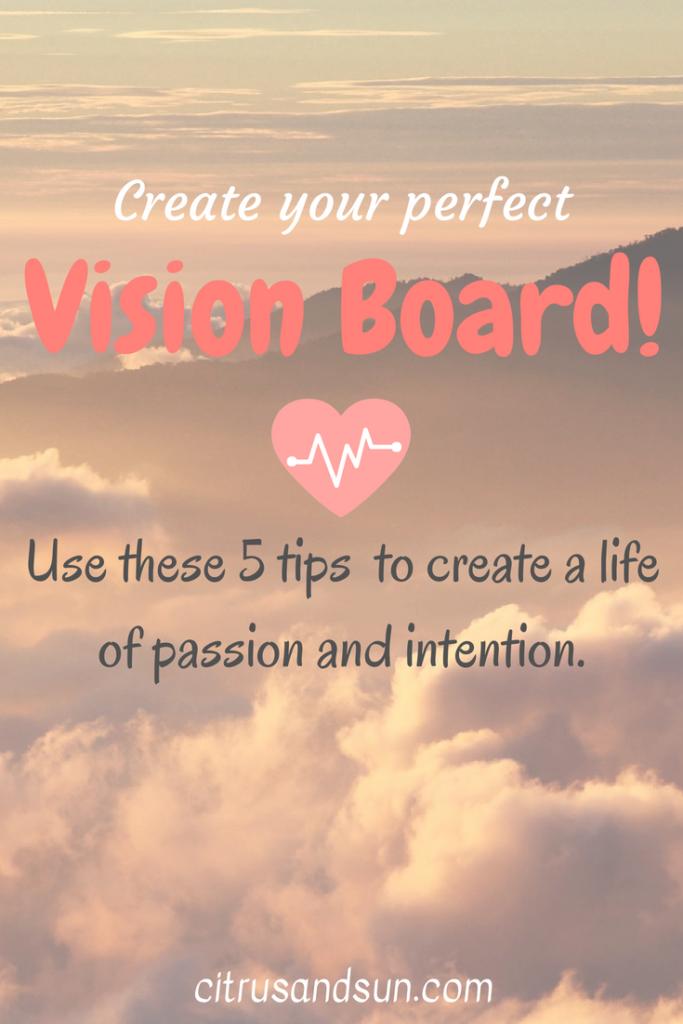 5 Tips for Creating Your Vision Board
Your vision board needs to be set up in a way that it will most motivate and inspire you. Below are 5 tips that I want to share with you that I learned from creating mine!
1. Dream big or small
Don't forget that you are making this vision board for YOU and no one else.  Make it with purpose — don't hide your dreams from yourself! What you choose to place on your vision board needs to be what YOU desire, not that you think the outside world thinks you should desire. In my blog post on discovering your inner passions, I talk about how no passion is too big or small to pursue!  Use this as a guide to help you identify your own!
If one of your goals is to watch the entire series of Game of Thrones before the last season comes out, put it on there! Print out a picture of your dream vehicle that you want to buy this year and become inspired to start saving! Dreaming of trying a out a new hair color? Put that on there, too! Your life contains so many levels of desires and goals – none of them should be left out if they make YOU happy!
2. Balance your vision board…or don't!
I've always said that I wanted to live a balanced life, making sure that I am dedicating the perfect amount of time to my health, my husband, my friends, my family, my job, and my hobbies. When I first started my board, I had it divided up into quadrants to ensure that I had all parts of my life covered. Doing this made me realize that some parts of my life needed more focus, while others I am very content with in the moment.
So instead of dividing my vision board up into sections, I decided to simply make it a collage. For me, seeing everything together and intermixing was a better representation of how I want my life to look.  I want my goals and my visions to somewhat flow and overlap. I also found that some images and phrases could apply to more than one area of my life. My point is, there is no right or wrong way to organize your vision board, as long as it is effective in stirring up emotion each time it catches your eye.  It can focus on a few areas of your life, or even just one! Make it yours!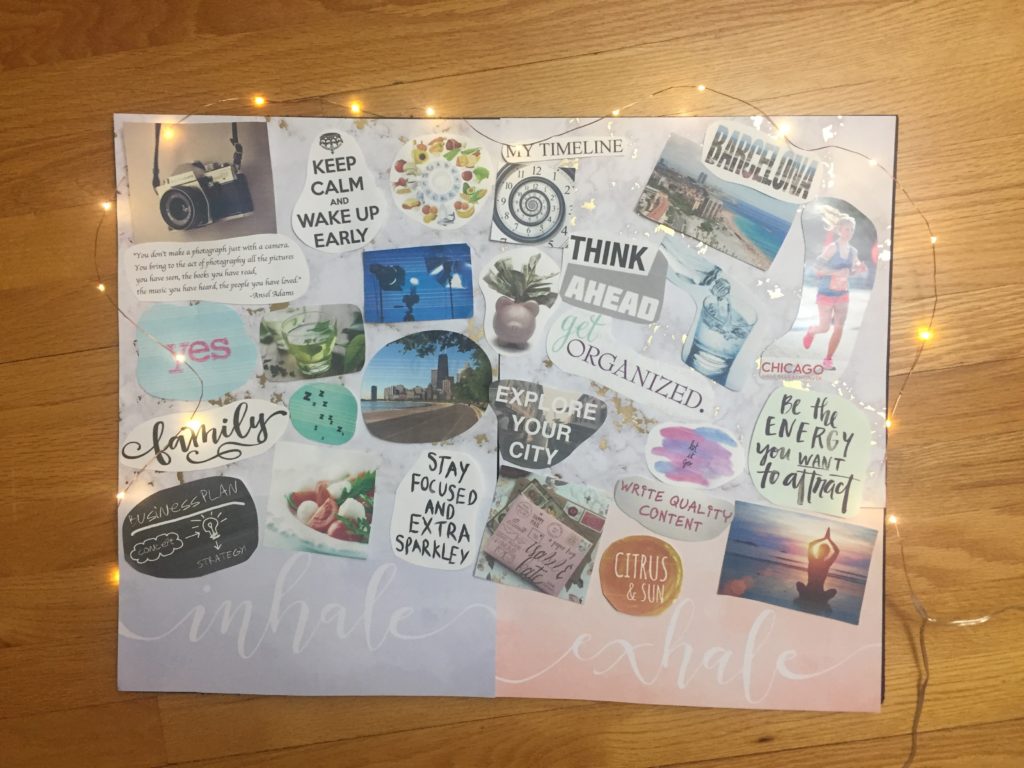 3. Learn from the past
While I believe it's important to look forward, I also think that it is just as important to look back at what you've already accomplished. So often I find myself so focused on reaching my next goal that I forget about how my past accomplishments can help me reach new goals.
Bringing in moments of your past to your vision board can also spark emotion. Use these emotions from the past to bring in what you desire from the future! On my vision board I have a picture of myself completing the Chicago Half Marathon a couple of years ago. I included this photo from my past because I am hoping to begin training for another race soon. Looking at that picture reminds me of the positive feelings from completing that race, the difficult yet rewarding struggles of training, and how proud I felt when I crossed that finish line.  Each time I see this image I am encouraged to work a run or workout into my day!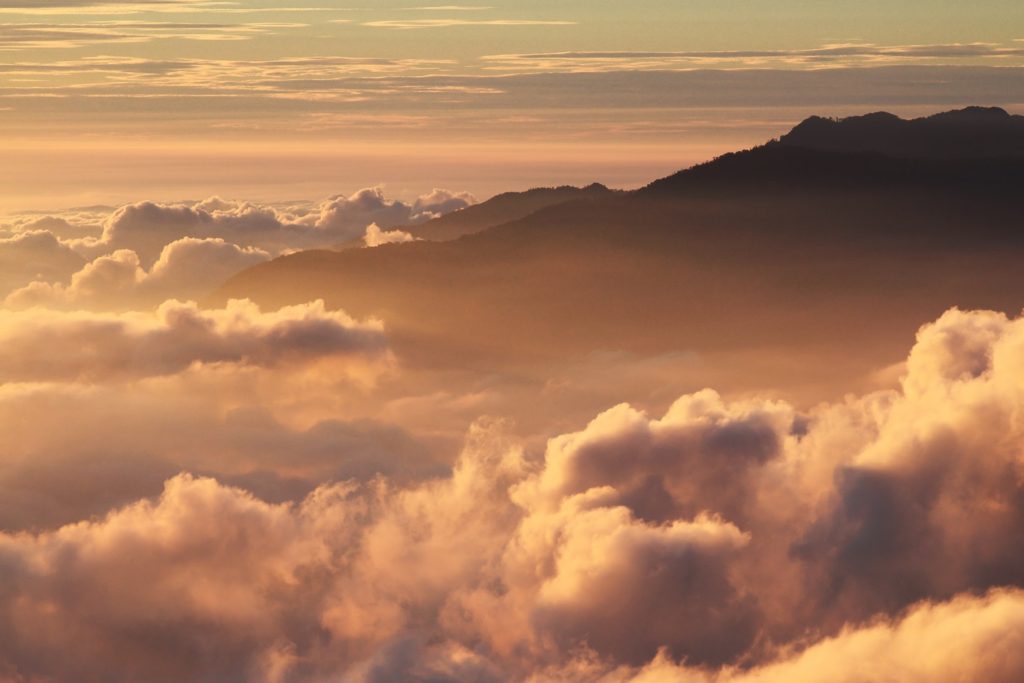 4. Allow ALL emotions to motivate you
While I experienced excitement and determination as I worked on my vision board, I also had some negative emotions creep into my head:
Fear, worry, insecurity, frustration, judgement, and confusion.  Experiencing these feelings and emotions let me know that I was on the right track.
The thing about going for your goals and dreams is that it is absolutely terrifying at moments. You are taking risks, traveling outside of your comfort zone, and pushing yourself to participate in things that might cause anxiety.  You are creating mountains that you don't even know how to begin climbing yet.  But the first step to climbing a dream is to commit! Notice that along with that fear and anxiety, there is also passion and excitement in that commitment!
5. Create an experience
Put on some good music, grab some wine (my personal preference) and HAVE FUN!  Make sure you give yourself enough time to work on this project. When I decided to create my vision board, I bought all of my supplies (a poster board and some scrap-booking paper, easy peasy), and actually waited an entire week before I placed anything on my board.  Instead, I kept an ongoing list of goals and inspirations throughout the week. I found that keeping this ongoing list was a natural process in coming up with things I wanted on my board. When I finally decided to sit down and make my board, it was simply time to be creative!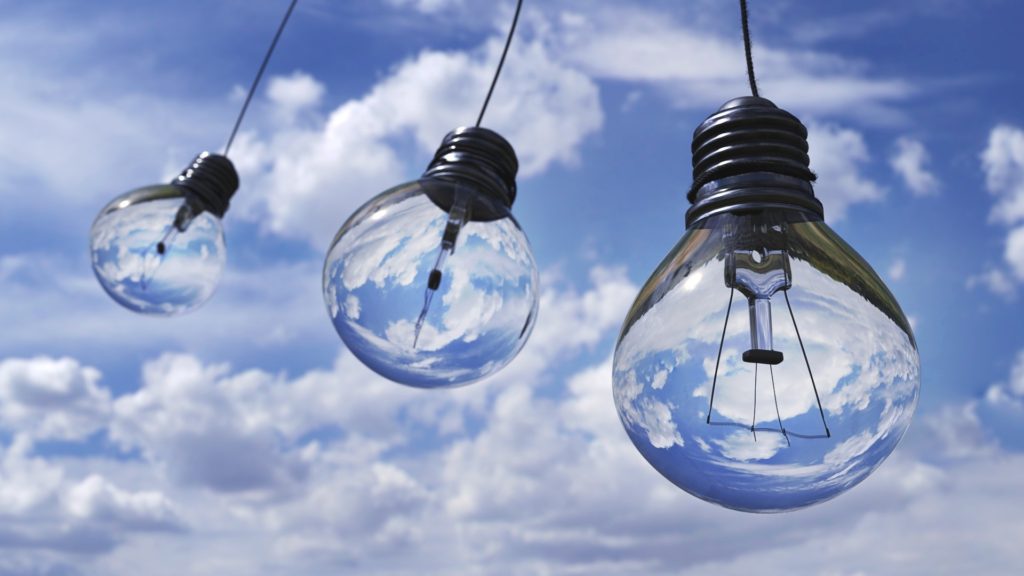 Design Your Life
Creating this board has helped me think about how I am spending my time each day.  The images and words I have chosen are constant reminders of what I want for my life.
So what do you think —are you ready to take your daydreams and goals to the next level? Or maybe you have you already created a vision board! If you have, I would love to hear about your process! I hope that these tips are helpful as you begin to take your visualizations and make them a reality!
Sweet daydreams!
Wishing you zest and light,
Stephanie =)