Of all the advice that I received as I approached my wedding day, it seemed as though nothing was stressed more than the concept of time and just how quickly it passes by on this particular day.
Actually, all of this advice seemed more like a warning: "Be sure to enjoy every moment  because the day goes by so fast!" and "Take in the moment of walking down the aisle because it will be over before you know it!"  I remember being so focused with this element of time leading up to the actual event that I didn't see how I could possibly miss one second of the experience.  I was ready to become completely consumed by my surroundings and experience every single thing about our day!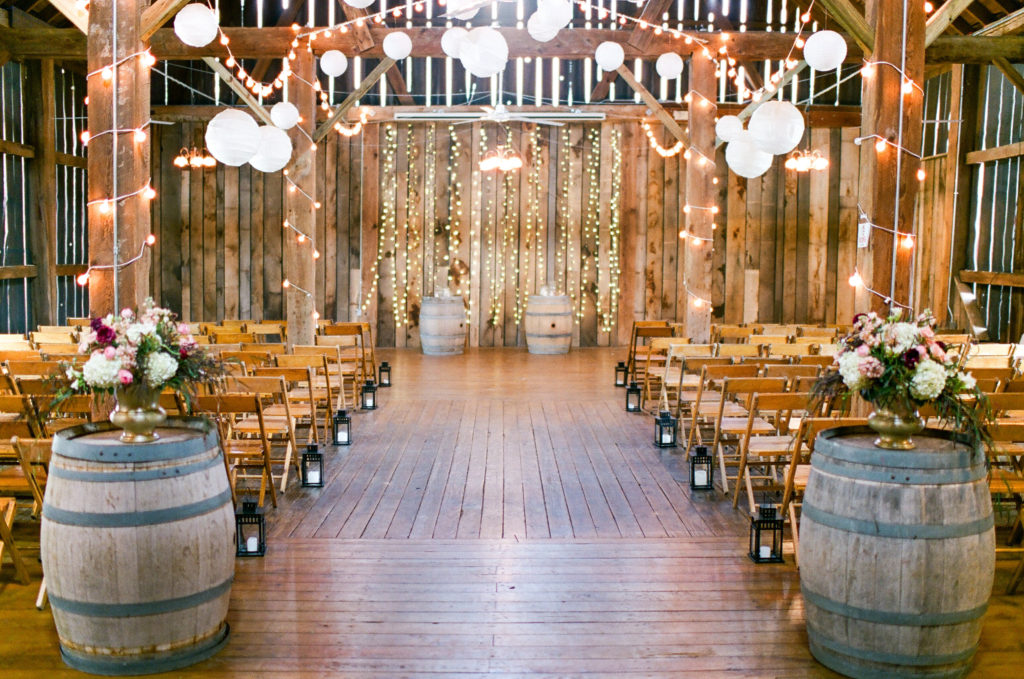 Blackstar Farms, Traverse City, Michigan
A part of me was happy that so many people "warned" me of the quick pace of the day; it reminded me to slow down and appreciate the scene in front of me.  As I sit here and sift through our wedding photos from exactly a year ago, I still remember all of these scenes and small details from our day.
I can hear the muffled sound of the music that I spent hours picking out, echoing throughout the barn as I anxiously awaited the ceremony to begin. I can hear the laughter of our guests as they excitedly chat with old friends and family.  I can feel the crisp air of that very unique May day, and I can see the tiny, delicate snowflakes that began to fall just as we were making our way inside of our reception venue ready to greet our guests.  I can hear my dad's voice as we step into view before I make my walk down the aisle.  I can feel my husband's hands grip me tight as he surprises my by lifting me up into the air during our first dance to Coldplay's Amazing Day.
Time did not slip away from me on my wedding day.  The clock slowed down as the seconds gently ticked by, creating countless memorable moments that I can vividly replay in my mind.
Yes, that walk down the aisle goes by fast; all of a sudden you are standing in front of all of your guests, holding hands with your fiance and wondering where the last 30 seconds could have possibly gone!  And yes, the time after your big walk also goes by quickly and is a breathtaking whirlwind of dancing, celebrating, and special moments with your new husband or wife.  All of these fragments of time make up a 24 hour time frame that you will never forget, but there is still another piece to your wedding clock that is just as important to enjoy!

The Other Walk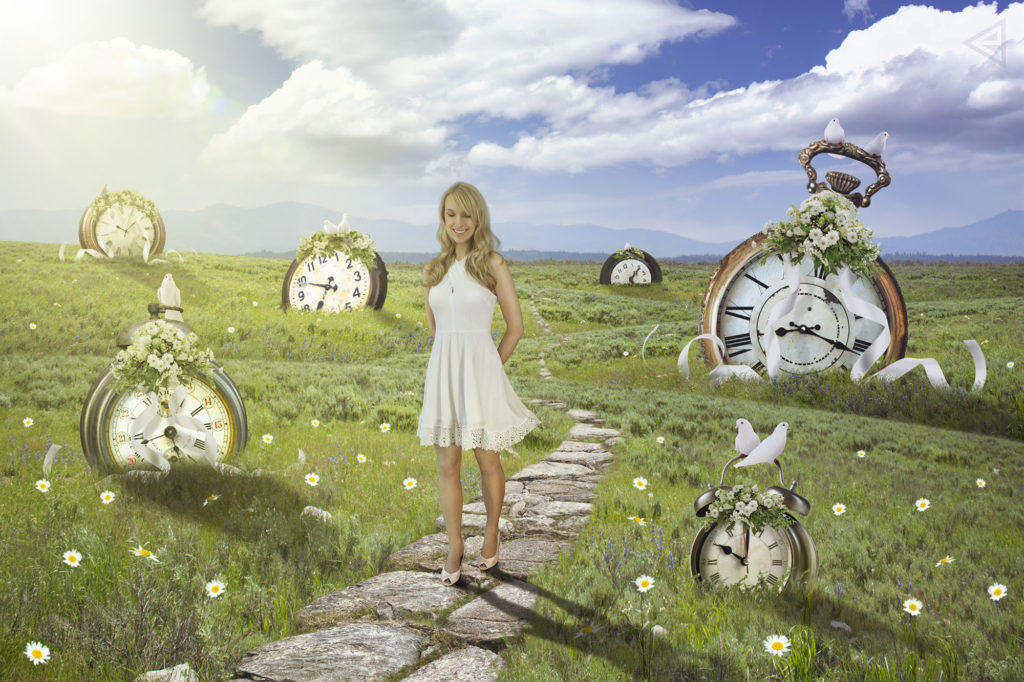 Photo by Studio Eiler @studioeiler
"The walk before the aisle," refers to the time between the moment you say "yes, I will marry you!" to the moment right before that music starts and your guests are anxiously looking toward the aisle-way, patiently waiting for your grand entrance. These days are the official countdown to the day that you get to marry the love of your life in front of your closest friends and family! It is a season of your life that is full of a unique joy and anticipation.  This special "walk" is just as much a part of the entire wedding experience as the actual day!
Now, I can't sit here and promise you that this walk is going to be completely stress-free.  Any event that you plan, big or small, is going to have some stressful moments in the planning process.  For this walk, I wish for you to be present and blissful. Take in the moments, the smiles, the well wishes, the planning, the discussions, the family, the friends, the cake tasting (my favorite!).  Take it all in.  Be mindful of when you begin to feel yourself becoming weighed down or tired, and take a break to rest!  It's important for your heart to be at peace, and to enjoy all that comes with preparing to marry your best friend!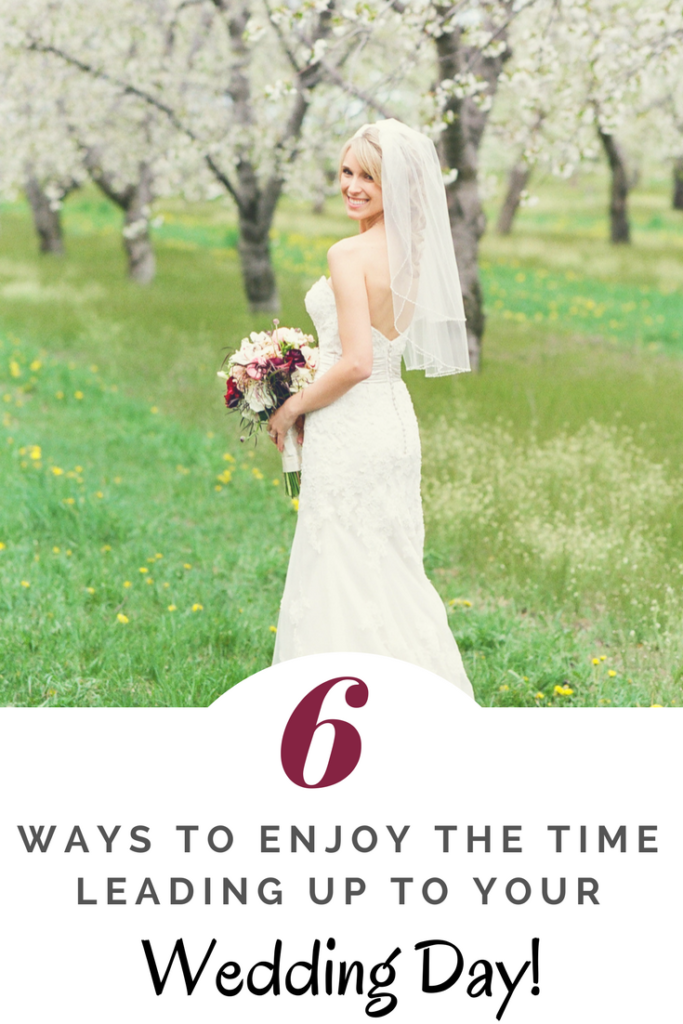 It's easy to allow time to speed up and pass by quickly, especially when there is an entire list of items to check off before the big day.  As I think back to my own "walk before the aisle," there were definitely experiences that have turned into some of my favorite memories, and also moments during which I had to remind myself to slow down and relax.  Below are 6 pieces to this "walk" to be particularly mindful of as you are on your journey towards your incredible day.
1. Create your dream day … together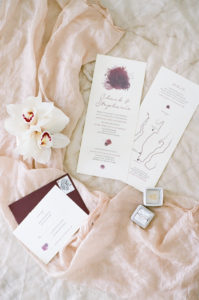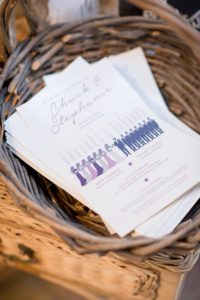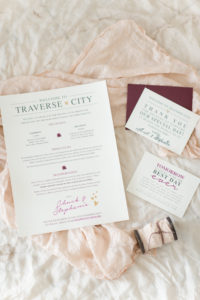 You and your fiancé have a blank canvas to create your first day as a married couple.  Have fun with the possibilities!  Plan mini road trips to visit venues.  Go out on a Saturday night and get lost in the excitement of discussing small touches that you want throughout the day that will make this experience unique and memorable to both of you.  One of my fondest memories with my husband was when we took our laptops and wedding checklists to a local bar and set up shop!  We spent the entire afternoon drinking Bloody Marys and talking about our vision for our wedding weekend. Creating this day together and sharing the responsibilities in the experience ensures that there are pieces of both of you sprinkled throughout the event.  Imagine how special that moment will be when you both take a step back and look at the day that you have carefully painted together, and reflect back on all of those fun memories that you made along the way!
2. Go get your Cinderella on!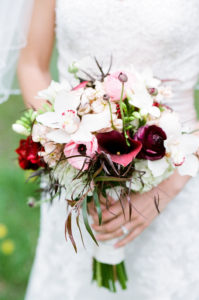 Finding your dress is a big moment, and an experience that you will share with whoever is lucky enough to join you on your search.  Even if you have an idea of exactly what you are looking for, this search can get a little overwhelming and might even take more than a couple of shopping trips!  Let me put your mind at ease by assuring you that your perfect dress is out there, and you WILL find it!  Relax and have an absolute blast trying on as many dresses as you can with your favorite people!  It is an experience that is sure to be unforgettable and memorable.  If you begin to feel tired, or all of the dresses begin to look the same and you still haven't found "the one," smile and continue on your way!  Appreciate the day as a special memory on your walk, and schedule more appointments for another day.
3. Have your cake and eat it too!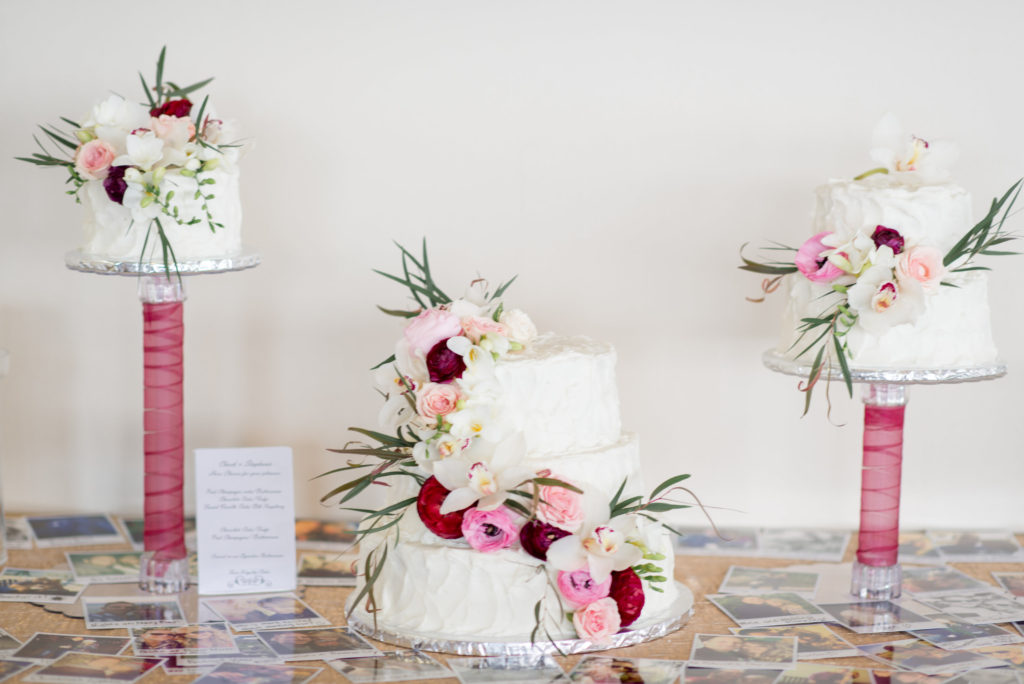 What better way to bring people together than food??  Your food and cake tastings are perfect opportunities to involve your family in the planing process, and make special memories wining and dining the day away! Whether you and your fiancé decide to partake in your tastings alone, or you bring a few special people along for the ride, make the entire outing a memorable experience on your walk! Try everything. There are no decisions that you need to make on this day, just delicious data to collect!
4. Keep calm and party on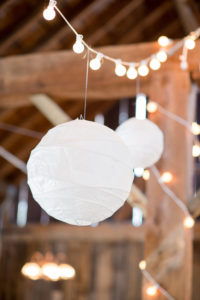 Showers and other parties in your honor can be whirlwinds, but are some of the most fun and entertaining experiences on your walk!  Sit back, relax, and party on.  These events are other smaller opportunities for you to visit with friends and family who have traveled near and far to celebrate you and your fiancé.  Savor these moments in these smaller settings before the big day.  I remember looking around the room at all of the faces at my bridal shower and thinking to myself, "Wow, I cannot believe that I am lucky enough to have all of these special people together in this room at one time!"  It truly is an amazing feeling to take in and acknowledge.  Opening gifts with your fiancé at your showers is also a fun experience to share together as you begin to remember all of those items that you scanned on your registry adventures!  Enjoy each and every gift that you open, laugh and dance with your friends and family, and most importantly…eat!!
5. Grab a drink and talk it out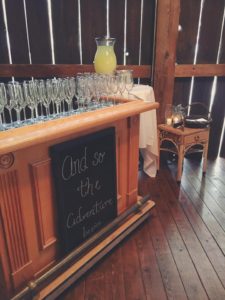 Some conversations and experiences on your walk are going to be more difficult than others to enjoy.  The guest list, the seating chart, the timeline of the big day, and of course…(cue drum roll and dark, suspenseful music)…the budget!   These topics can seem a little daunting, and can sometimes cause anxiety and tension throughout your walk.   Conversations on these subjects between you, your fiance and your families might not always be easy, but they are important elements of the planning process, and can sometimes really interrupt your pleasant, peaceful walk to the aisle if they get out of hand. So, grab your fiance, crack open a bottle of wine, get in some comfy clothes, and put on some good music!  Make time to talk about these important topics, but try to keep the discussion as light as possible.  Know that you might not solve all of the hiccups in one sitting, and it might take a few sit-downs and fresh sets of eyes to get to the point where you are both satisfied and even more excited about your day than ever.  Remember that you're in this together, and that this is just another part of this amazing experience.
6. Welcome the Quiet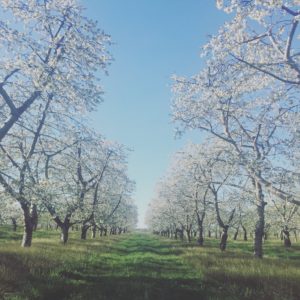 Though it might not seem like it at first, there will be quiet moments on your walk. For me, ]writing my vows was one of my favorite quiet times. The clock slowed down to make time for some of my most important thoughts and promises. While everyone has a certain vision for their ceremony and their own preferences for sharing their vows, the act of composing your thoughts for your marriage on paper can be so meaningful and intimate.  Whether you eventually share them with your partner, or choose to keep them private, this is a peaceful pause to take as you approach the end of your walk.
Your walk before the aisle is going to be full of excitement, love, family, planning, flowers, cake, dresses, and celebrations.  Some days time will feel like it is moving very fast and there will be way too much to do and not enough minutes in a day.  Other days time will stop and you will randomly think to yourself in disbelief, "oh my gosh this is really happening.  I am marrying the love of my life!" An overwhelming feeling of joy will fill your heart and you will feel like you are going to burst with excitement!  There will be days surrounded by people who are eager to help you with every detail.  There will be times and experiences between just you and your fiancé as you make final decisions together and work towards creating this day that you will remember and celebrate for the rest of your lives.  Pay attention to ALL of these moments and try your best to be present with each step you take, for this walk is sure to be eventful!
I wish you well on your beautiful walk to your unforgettable day!
You never know exactly which path your walk will lead you down as you find your dress, pick out your flowers, create your guest list, choose the menu, and secure all of those final details, but one thing is for certain – the love of your life will be waiting for you at the end of the aisle as you begin your "big walk" towards the rest of your life.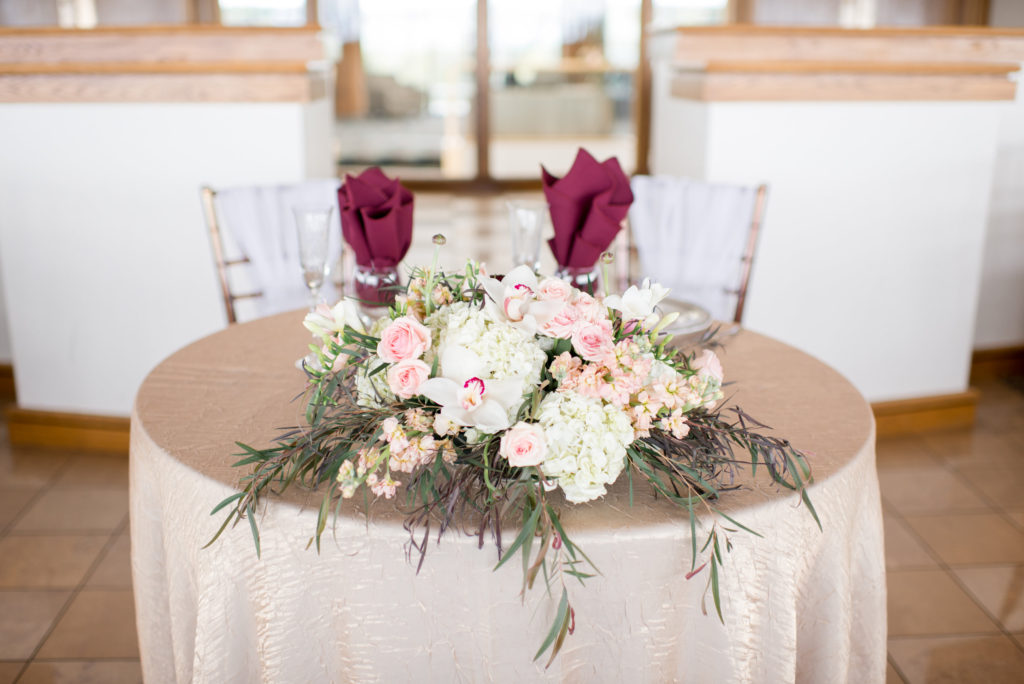 Wishing you zest & light,
Stephanie
Wedding photography by @tamaragrunerphotography. Click here to see more of Tamara's amazing work!
Check out my wedding Pinterest board for a peek into our special day!
Save
Save
Save
Save
Save
Save
Save
Save
Save
Save
Save
Save
Save
Save
Save
Save
Save
Save
Save
Save
Save
Save
Save
Save
Save
Save
Save
Save
Save
Save
Save