December is bursting with busy days and quiet, cozy moments.  The days are festive and bright, and delicious and sweet.  The nights arrive a little sooner, but colorful lights illuminate the frosty sky and remind us that there is life and joy in the darkness. There are so many wonderful things about December that I enjoy, some from the past that have carried on into my adulthood, and some new that have blown in with the season. In this post, I am going over my top 10 list of "details" that I am loving right now about the month of December!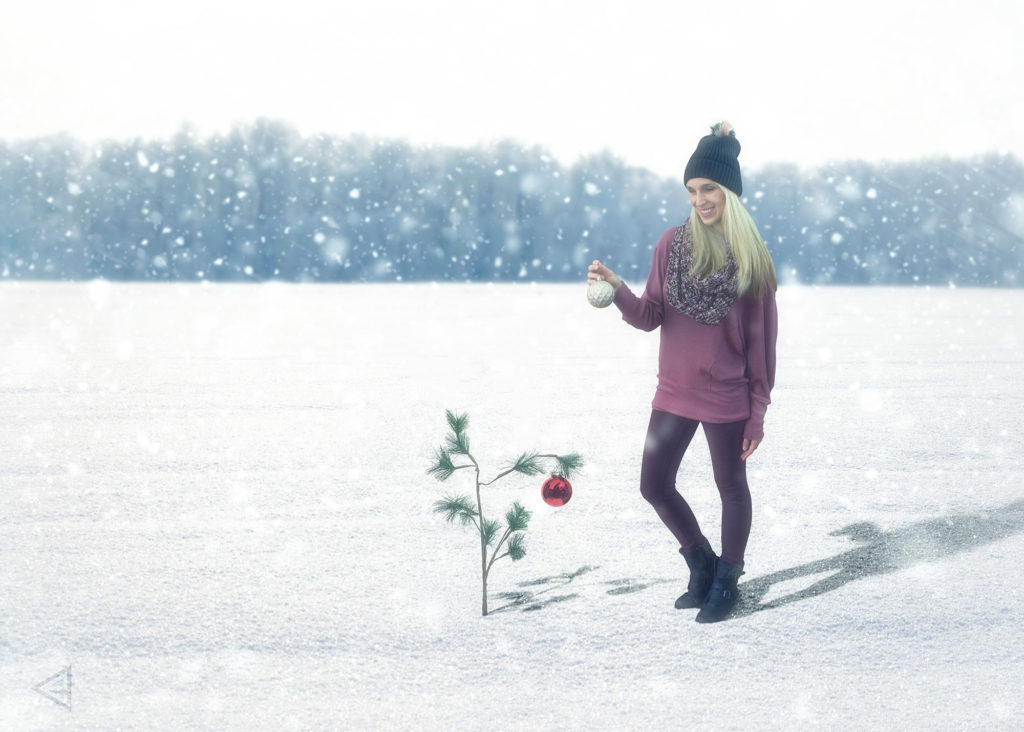 Photo by Studio Eiler @studioeiler
Holiday Lights….Everywhere
I have always loved the soft glow of holiday lights, inside my home and outside in the winter air! This year, I am finding myself completely obsessed with lights as I travel down the tree-lined Chicago streets and see them twisting around the branches.  I love walking into beautifully decorated restaurants with their ceilings aglow, and snuggling in our living room under the soft glow twinkling Christmas tree. Holiday lights bring me simple comfort and joy.  They transform scenes inside and outside of our homes into illuminated wonderlands that make these everyday spaces rejuvenated and new.
Spiced Wine
I don't drink red wine often…….but when I do, it is hot and spiced with delicious favor!  Okay, I know the red wine drinkers out there might consider this cheating, but there is something so soul-warming about clutching a cup of warm, spiced wine and talking with friends in a cozy place! There are so many ways I have seen it made — do you have a favorite recipe??
Chunky Knit Blankets
We have so many blankets in our home that we actually use all year round (we are always cold!), but the chilly December air calls for a special type of comfy and cushy blanket to curl up under as you watch holiday movies and drink your spiced wine! These chunky knit blankets that I am seeing everywhere are so plush and soft, and are the perfect December detail for those cold nights in alone or with the family.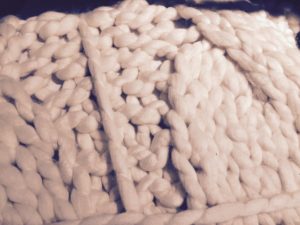 Having a "Cozy" State of Mind
Words are everything to me.  A written or spoken word has the ability to give you a certain feeling, and they can spark ideas and visions of creativity, simply from their definition.  The word "cozy" has been one of my favorite words this season, and I am striving to have the coziest December ever. I want my days to be cozy and feel relaxed and comforted, no matter what I am doing in my day.  No matter the setting around me, what I'm wearing, what I choose to do, or what I listen to, I want to be in a cozy state of mind!
Shopping Small Businesses
I love going into small town shops all year round! I enjoy finding unique gifts that just seem to scream a friend or family member's name or personality. This season, I am doing most of my holiday shopping at small online shops or local businesses. It is truly the BEST feeling when you find that PERFECT gift for someone and you literally say, "________ is going to flip out when I give this to her/him!!!"  Then you have that anticipation of waiting until the next time you see them to watch them unwrap it and laugh/smile/cry/gasp/insert any other reaction.  Whenever I shop a small business, whether online or a shop that is local that I might stumble upon, I always seem to find that perfect gift for someone special in my life, a gift that speaks their name to my heart!!  This December, search for some local gift stores or small shops online to find those last minute gifts for those important people in your life!
Peaceful Snowy Mornings
Waking up to a fresh blanket of snow on the ground is one of my simple joys in life.  The world seems muffled and quiet, and whether the sun is out or not, the white creates a brightness that makes you squint with the first look.  I cherish these mornings, even in the city as I look out at snowy sidewalks and street lights dimmed by the soft dusting that covers their bulbs. Even with a busy day ahead, these mornings slow me down and quiet my mind.
Hot Chocolate Walks
One of my favorite things to do on the weekends or even after work is to bundle up, go to Dunkin Donuts for a large hot chocolate and go on a walk around the city with Chuck.  The fresh crisp air awakens me and is so refreshing to breathe in and feel on my face!  It's so tempting to come home from work and hibernate into the evening hours, especially when it's dark so early. Kicking off the winter season with walks over hot chocolate helps to gracefully welcome that cold weather into your life!
Comfy Winter Boots
I'll be honest, I am a huge fan of slippers. If I am home, I have slippers on my feet.  To be able to take the "slipper concept" outside in the form of a warm, comfy boot in the freezing cold temperatures is pure bliss. A pair (or five) of winter boots is a December Detail that you can treat yourself to in order to make those hot chocolate walks even cozier.
Christmas Music of the Past, Present, and Future
We all have songs that remind us of this time of year. Some songs may be holiday classics, others might be new tracks from artists putting their own spin on holiday favorites, and others might not even be holiday themed at all! Music has the ability to freeze moments in time and take us back whenever we hear those notes, chords, and rhythms. I love hearing my old favorite Christmas songs that remind me of Christmas with my grandparents or old friends.  This year, I am also trying to mix in new songs that I discover, whether they are holiday themed or not, in order to freeze new moments in time and create even more memories that I can look back on in years to come.  I'm excited to share my current holiday playlist with you below called December Bliss! I hope you find a new song that you can add to your own holiday playlist.  I would also love to hear some of your favorite songs that remind you of this time of year, whether they are current, or from your past!
Cookie Decorating
For me, cookie decorating is an oldie but extreme goodie!!  Decorating cookies reminds me of December days as a child sitting at my kitchen table surrounded by everything that I would need to create the perfect Christmas cookie.  I can still see myself covering every inch of sugar cookie with frosting as thick as I could, then dumping on layers upon layers of sprinkles.  Decorating cookies is a detail that I still look forward to every December, although I do try to be a little more strategic with the placement of my sprinkles =)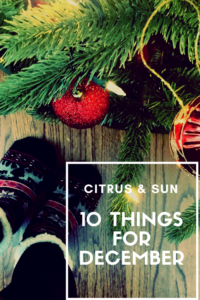 Happy December, friends!  The holidays are in full swing, winter is on its way, and there are so many small things about our daily life to find zest and light in as we go about our days! What are your December Details that make your heart excited for this time of year??
Wishing you zest and light,
Stephanie
For even more December Details, check out my Pinterest board inspired by this post!