Happy April, friends! I am so excited to be starting a new monthly series on my blog! Introducing Citrus & Sun Moments, a monthly post where I will be sharing a little more about my life, my current favorites and inspirations, and a monthly playlist! The purpose of this blog is to find energy and meaning in small moments or things in your daily life and I want to share some of mine with you each month! Let's get to know each other better and bond over life's experiences and daily happenings!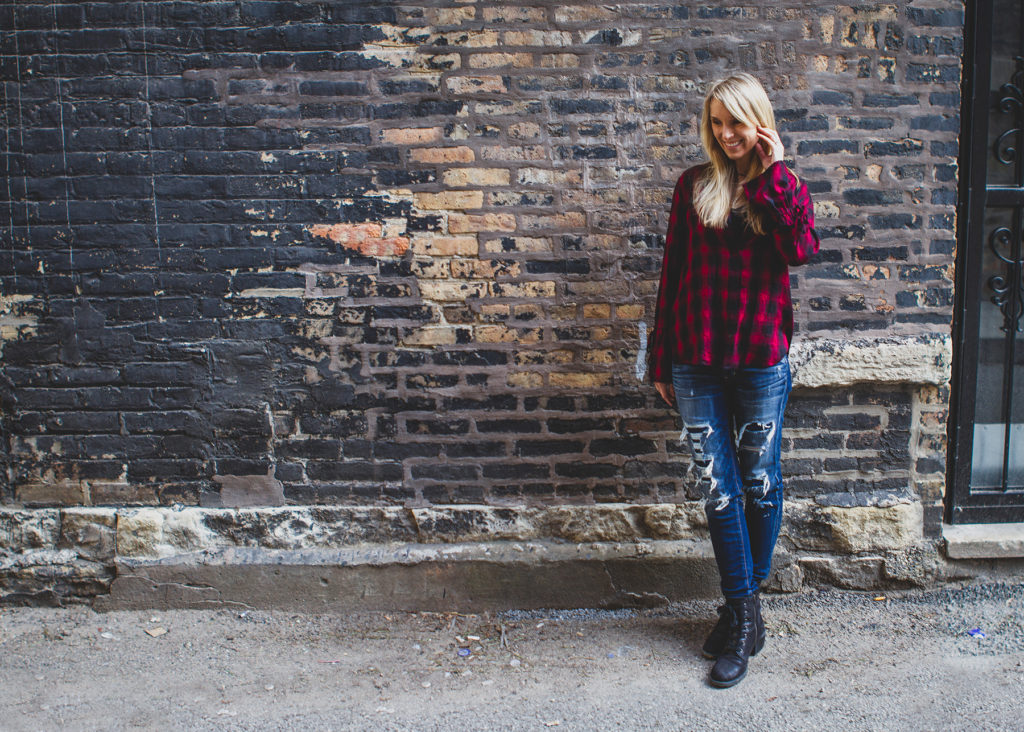 April Snowflakes bring May flowers
April has been a COLD month in Chicago. I feel like we've had an extra month of hibernation over here. Anyone else?? For me, this winter has been all about embracing the quiet and the cold of the season. It has been a peaceful winter, but I am totally ready for SPRING! I have been longing to walk around comfortably outside and retire my socks until September.  Seriously, this is a big thing for me. When I notice that I am no longer wearing socks every day with my shoes, I know that it's the real deal. Even with the extra snowfall we have had over here, the city is becoming alive again!
April Zest & Light
Beginning these monthly posts has helped me zoom into the things that are bringing me joy or have changed my life in some way.  I'm excited to share some of my April favorites with you!
Bright Mornings
This is the time of year when I wake up in a panic every morning thinking I'm late because of the brightness outside. It usually takes me the entire month of April to get past this daily moment of panic, but the feeling that comes after is worth it: energizing relief.  The realization that I am very much on time and that the sun is beckoning me to begin the day. There is something about the sun rising earlier that motivated me to get moving. I am SO thrilled that the days are getting longer, aren't you??
The Six-Word Story
Most of you probably know by now that I am a lover of words.  Last week at one of my meetings for work I was introduced to something called the the six-word story. It is claimed that the six-word story originated when Ernest Hemingway once bet his friends that he could craft an entire story in just six words.  The result:
"For sale: baby shoes, never worn."
At my meeting, we were all challenged to write our own six-word story and share it with the group.  While this proved to be a little tricky for me, I became so inspired by this idea that six words could create an entire visual or story in my head. It demonstrates the power of words and how if they are crafted in a purposeful way they can be packed with meaning and depth. For more examples of these stories check out Buzzfeed's list of 33 six-word stories! I'm totally obsessed!
I HAVE A DESK!
If you follow me on Instagram, you have probably seen me post an overload of pictures from my new workspace. This space is definitely something I have wanted for a while, but I wasn't sure we had the room for it in our condo. After putting it off for way too long, I finally took over a tiny corner of our bedroom and I'm LOVING it. I'm so excited to work on more posts for you in this space!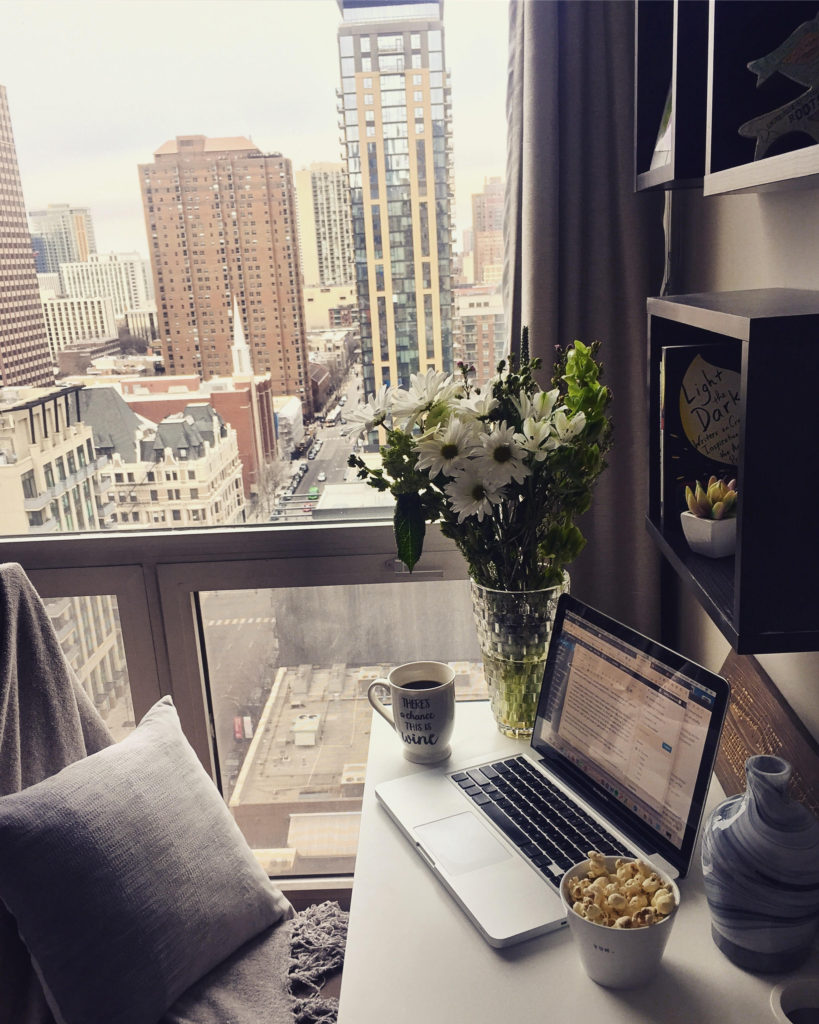 Roseanne (Yes, the TV show)
Okay so Chuck and I have been in a TV rut lately and have been desperate for new shows to watch, especially with our extra month in hibernation mode (suggestions are welcomed). I have to say that the reboot of Roseanne has been a pleasant surprise.  Is anything else watching this show??  I seriously can't stop. I've laughed so hard I've cried and I've also just cried (Yup, TEARS. Emotional stuff). If you're looking for something to watch, definitely check out an episode or two!
Andrew McMahon
One of my April highlights was attending the Andrew McMahon "The Pen and the Piano" Tour. Andrew McMahon is one of my FAVORITE musicians and has been writing the soundtrack to my life since I was in middle school.  He was the lead singer of the band Something Corporate, then Jack's Mannequin, and now Andrew McMahon in the Wilderness. On this tour, he invited his singer/songwriter friends Zac Clark, Allen Stone, and Bob Oxblood to share the stage for an evening of storytelling and music. The stage was set up like a living room and the show flowed from story to song back to more stories for almost 3 hours.
I had to set up this scene for you because watching these four musicians interact on this stage was truly memorizing. I'm sure they have spent days and nights very similar to this 3-hour show huddled in a room with their instruments, bouncing notes and chords off of one another, and retelling experiences that they once shared then turning them into the lyrics of their songs.
I was very much inspired by these lifelong friendships that were formed over music and experiences. Magic happens when people come together with their ideas and strengths.  Collaboration is a beautiful thing and can happen in many parts of your life.  Watching these four friends on stage caused me to reflect on where collaboration exists in my own life and how I can create even more!

April Playlist
Music is a big part of my life. With each of these monthly posts I will also be sharing a playlist of what I'm currently listening to! I would love to hear songs that you are into right now, too!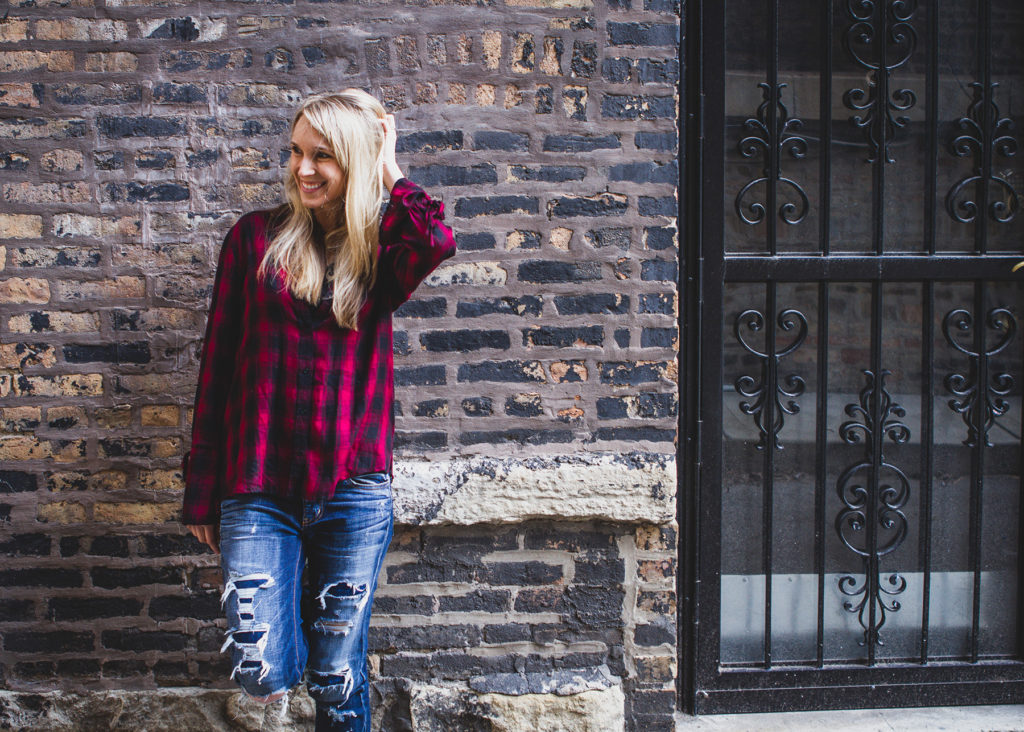 Featured on this month's playlist:
-My 3 favorite Avicii songs/collaborations (rest in peace)
-My favorites by Andrew McMahon (also with the band Jack's Mannequin)
–Rosie Darling!  Her music is SO much fun. This playlist includes her remix to her  song L.A.! (The original is awesome, too) Check her out on Spotify!
-An awesome collaboration between All Time Low and Tegan and Sara (all the feels!).
spotify:user:124824351:playlist:3UoEvAZbXIXfCFaMbt7tAC
And that's a wrap for the first Citrus & Sun Moments post! I hope that you are all having a wonderful April and that the world is beginning to bloom all around you! Remember, you can use the hashtags #citrusandsunmoments and #zestandlight on Instagram to share your photos from your own moments =) I'd love to see them and connect with you!
Thanks for stopping by Citrus & Sun!
Wishing you zest & light,
Stephanie